MSI Immerse GH30 Gaming Headset Review
By
MSI Immerse GH30: Testing and Conclusion
When it comes to gaming performance, the GH30 provided pretty good sound quality for both MOBA and FPS games. While playing Tom Clancy's Rainbow Six Siege, I was able to hear enemy footsteps from the floors above and below me. This gave me an advantage to pinpoint where my enemies were. Because this headset connects to a source via a 3.5mm cable, any sound settings, like an equalizer from the sound card, will pass over to the headset.
With an EQ, games, movies, and music will sound better depending on how you set up your equalizer. I like to set my EQ to have a slightly louder low and high range, while keeping the mid-range at default. Using the Sound Blaster Recon3D sound card, the GH30 performs well when bumping up the 62Hz and 125Hz frequencies to higher levels. The sound does begin to distort when setting them above 20dB. The high range does sound pretty good overall, and I did not notice any major sound distortion when setting them to higher settings.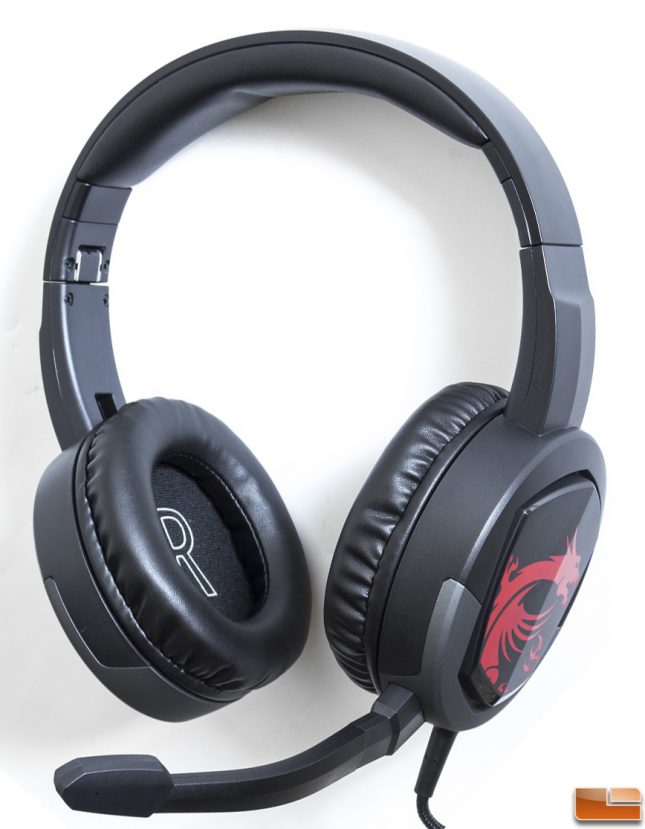 Microphone performance was also surprisingly good compared to something like the Corsair HS50. The GH30 had pretty good noise cancellation and deeper bass, resulting in clearer voice communication. Since the microphone was plugged directly into the sound card, I was able to play around with the Sound Blaster control panel to fine tune the microphone settings. After doing the same with the Corsair HS50, the GH30 still had the slight edge.
In terms of comfort, the soft touch ear cups were mostly comfortable for long gaming sessions. Something I noticed off the bat were the ear cups did not grip my ears as tightly as I wanted. The bottom of my ears had less pressure than the top, which resulted in less sound isolation. If the ear cups had their own separate yolks, this would have allowed them to tilt independently to provide better comfort. I preferred the comfort of the Corsair HS50 as it had a tight headband and tilting ear cups.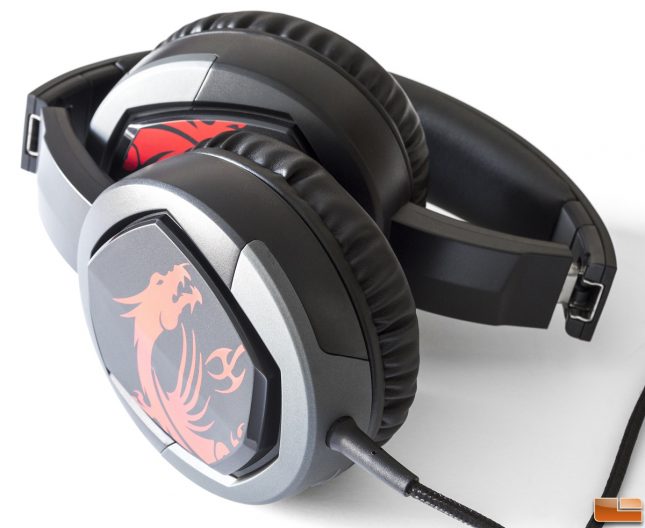 With the foldable headband, I was able to tuck the GH30 inside of the carry pouch and bring it along in my backpack. This is a great idea for portability. And since this headset can pass both microphone and sound through the 3.5mm jack, this makes it ideal to pair with laptop computers or other mobile devices.
MSI multimedia products are warranted for 12 months, so the Immerse GH30 has a 1-year limited warranty in North America (other regions may vary). You can also choose to register your MSI products for quicker service and product support should an issue arise during the warranty period.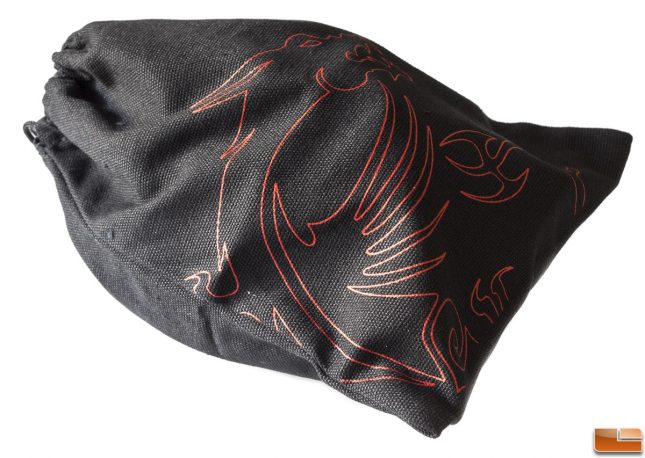 Priced at $49.99 shipped on Amazon, the GH30 does offer good audio and microphone performance for the price. It does lack RGB illumination and a software for customization, but that is normal for a product in this price range. The GH30 is a great gaming headset that is both affordable and functional. The sound quality is good for casual gaming, but if you want surround sound and drivers with a wider frequency range, there is a premium to pay. Comfort is good, but not as good as the Corsair HS50, which currently sells for a cheaper price. Overall, if you are new to PC gaming, in need of a functional gaming headset, or just need a secondary headset for a laptop or something, the MSI Immerse GH30 is a good recommendation.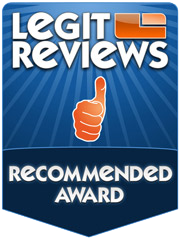 Legit Bottom Line: The MSI Immerse GH30 is a good entry-level gaming headset that offers exceptional sound and microphone quality for the price.