MSI Immerse GH30 Gaming Headset Review
By
MSI Immerse GH30 Gaming Headset Review
The MSI Immerse GH30 gaming headset provides exceptional sound quality for games, movies, and music. As an entry level gaming headset, it does lack RGB illumination and surround sound. However, it includes 40mm drivers for good audio performance across high, medium, and low frequencies. The GH30 comes with a detachable microphone and foldable headbands. This allows the user to fold up the headset and place it inside the included carry pouch for travel. Priced at $49.99 shipped on Amazon, we will test the sound, microphone, and comfort quality of the Immerse GH30 gaming headset.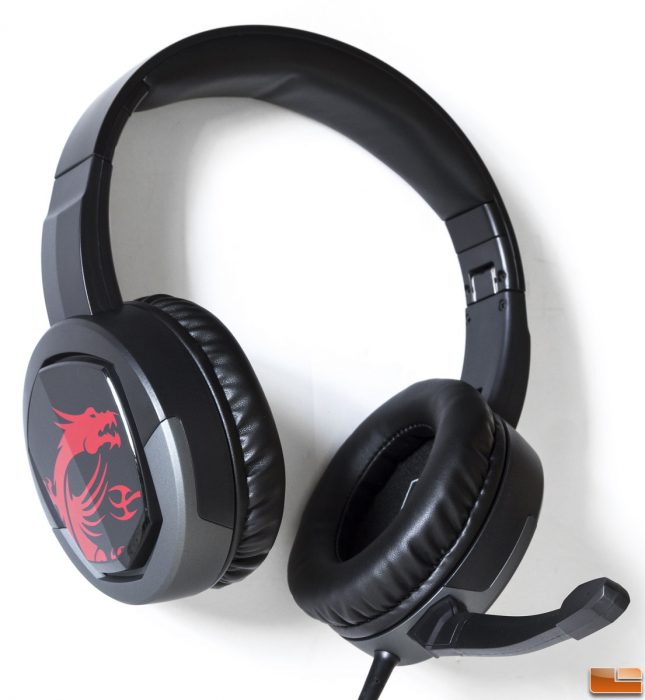 MSI Immerse GH30 Specifications
MODEL NAME
IMMERSE GH30 GAMING HEADSET
SPEAKER FREQUENCY RESPONSE
20 Hz ~ 20 kHz
CONNECTOR
3.5mm headphone jack
CABLE
1.5m with gold-plated connector
30cm Y Cable
DIMENSION (MM)
173 x 86 x 204
DRIVER UNIT
40mm Neodymium
SPEAKER SENSITIVITY (SPL)
96 dB 3 dB
SPEAKER IMPENDANCE
32 ohm 15%
PICK-UP PATTERN
Unidirectional
MICROPHONE SENSITIVITY
-36 dB 3 dB
MICROPHONE IMPEDANCE
2.2k ohm
MICROPHONE FREQUENCY RESPONSE
100 Hz ~ 10 kHZ
OPERATING SYSTEM
Windows 10 / 8.1 / 8 / 7
WEIGHT (PRODUCT / PACKAGE)
222g / 512g
The red and white themed box for the MSI Immerse GH30 gaming headset is really simple with an illustration of the product. More features and specifications are listed on the back of the box.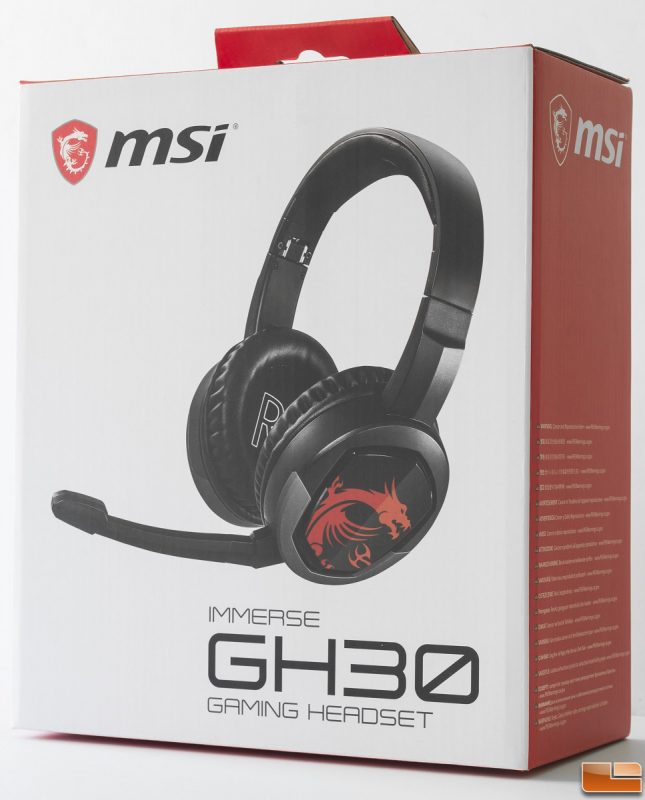 In terms of accessories, we have a manual booklet, the detachable microphone, a 30cm Y cable for desktop computers, and the carry pouch. Without using the Y cable, we can still use the GH30 on a laptop computer and still have full access to sound and microphone functionality. This is because the standard 3.5mm headphone/microphone jack on the headset can pass both sound and microphone signals.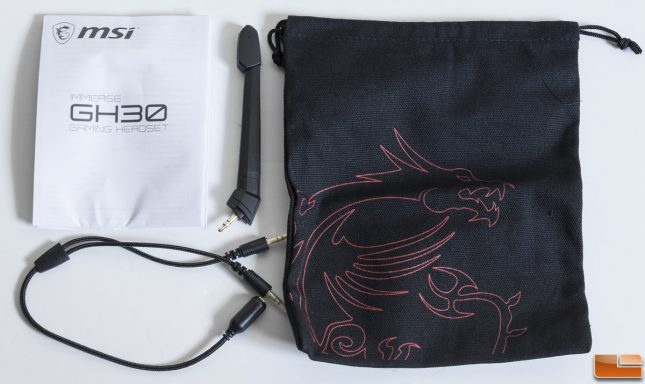 Once we have the headset out of the box, we can see it has a simple design with the MSI dragon logo printed on the sides of each ear cup. The matte black finish gives the GH30 a very standard look, which allows the headset to match most gaming setup themes.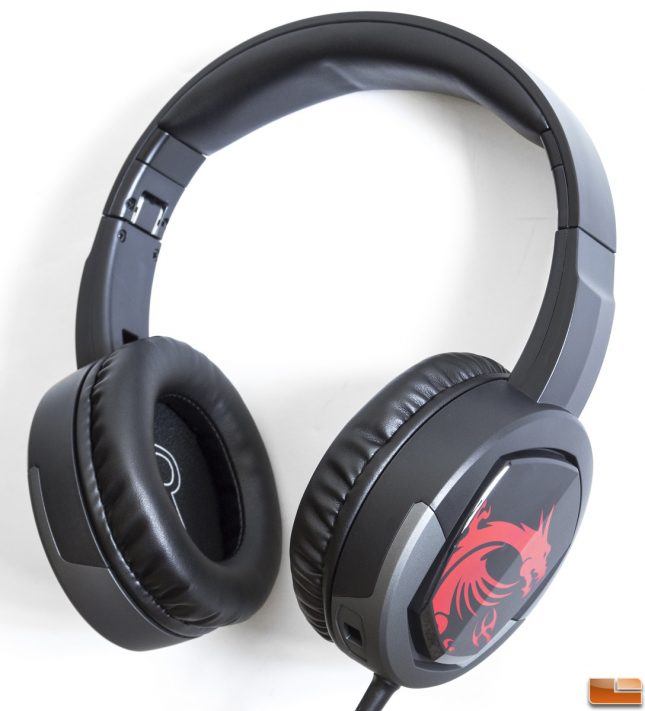 The foldable headband has an expandable length of 16mm, or 5/8 of an inch. This makes the GH30 suitable for different size users.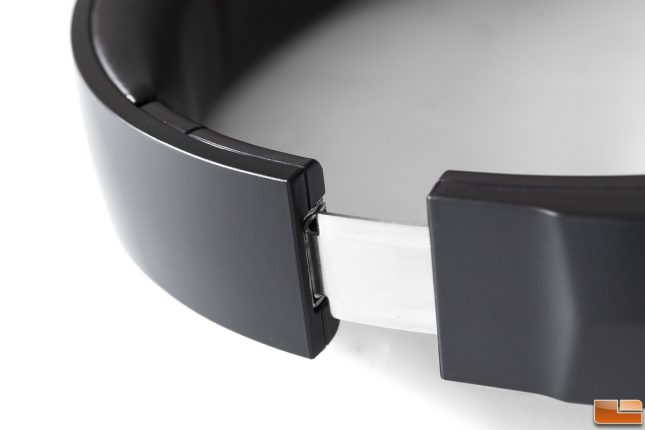 Built into the braided cable is a controller. This controller has a microphone on/off switch, as well as a volume scroll wheel. The idea behind this controller is to have all of the microphone and volume controls on one unit. This is nice to see as it provides easy access to these functions.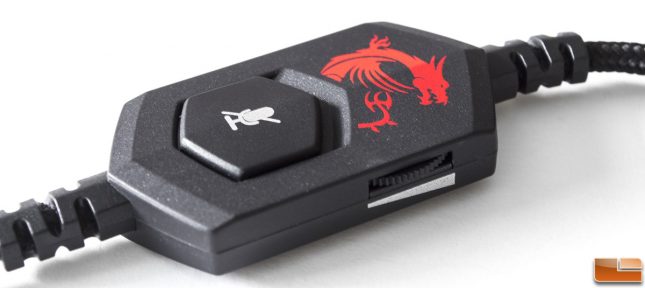 Because the GH30 does not have software support, we will skip to testing the headset and end with my conclusion.