M-ROCK's Extreme Zion Laptop & Camera Bag
By
The Zion in Use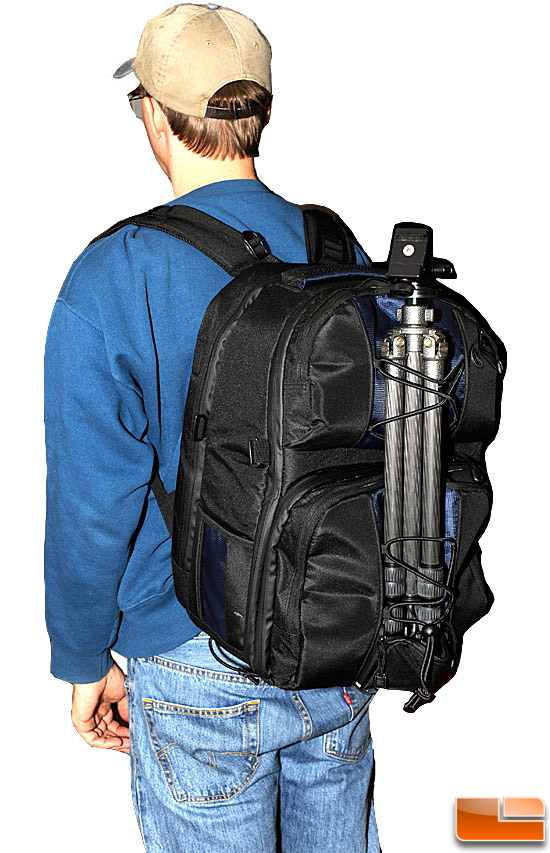 With the Zion loaded with my full camera kit, a small tripod, some snacks, and a water bottle, the total weight was about 22 pounds (10 kg). The wide, padded straps made the Zion comfortable to wear on a hike in the local mountains. The Zion fit well and moved with my body well. I took the Zion on a hike up a creek-side trail on a day with on-and-off light rain to a waterfall at its full winter level with corresponding spray. The Zion kept my camera equipment dry and safe the whole time. With the tripod in place on the Zion, it was not possible to access the lower half of the bag via the lower zipper; the tripod had to be removed or the backpack had to be opened with the main zippers to access my camera in the lower part of the main compartment.
For airplane travel, I would add my laptop to the load along with its batteries and charger, along with the camera charger. This would push the total weight of the Zion and its contents over the 30 pound (13.6 kg) mark, but for the limited times you need to carry it from terminal to terminal it would be comfortable. If carrying such a load would present a problem, M-ROCK offers the McKinley, which is the same backpack with an added set of wheels and a handle, turning into a true piece of luggage.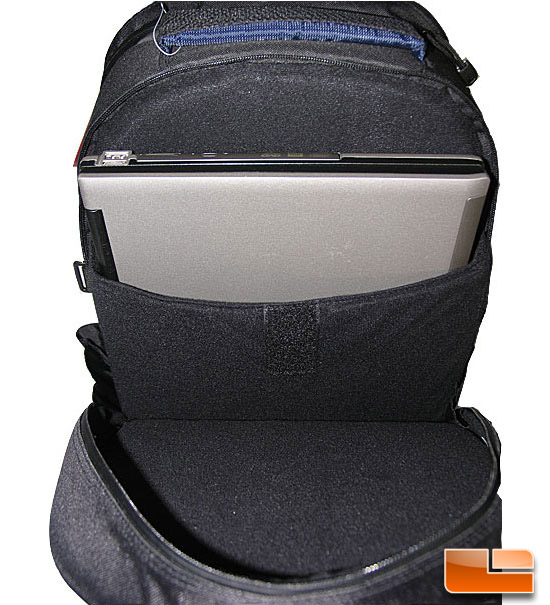 The Zion is a high quality camera plus laptop bag that is large enough to hold a large DSLR with large lenses, a 15 laptop, and associated accessories. There are tons of pockets and plenty of dividers for configuring the interior to suit almost any assortment of items. All sides are padded and the entire backpack is made of heavy duty materials. Several accessories are included with the bag and many more are available.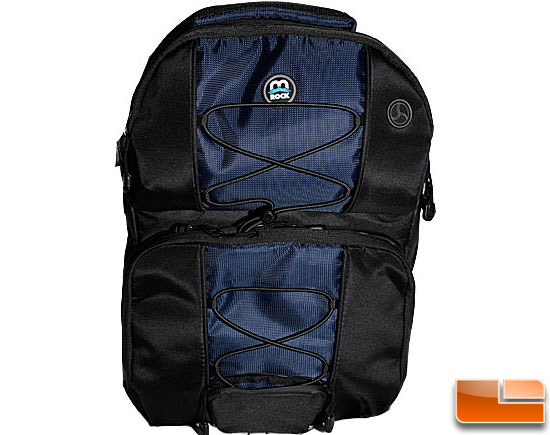 While the list price of $230 does seem high, you get a lot of bag and it is competitive with other major manufacturer backpacks of this size and functionality. If you order directly from the manufacturer, you can currently get a 20% discount, making the Zion cheaper than the competition without sacrificing quality or functionality. The peace of mind from knowing your equipment is protected is well worth the investment.
Legit Bottom Line: If you are in the market for a large combination laptop and camera bag, I would recommend the M-ROCK Zion without hesitation. Given the quality of the Zion, I am confident that the other M-ROCK camera bags are of equal quality and should be given serious consideration if you are in the market for a protective bag for your digital camera or other portable electronic devices.