Logitech Precision PC Gaming Headset Review
By
A Real Precision PC Gaming Headset?
Today we look at what seems to be a very popular headset for PC Gaming ? the Logitech Precision PC Gaming Headset. At a very affordable price, is this the set that will make you truly L337 when in use? We?ll break it down. This is the first in a series of articles searching for the perfect PC headset for use with your computer at work or at home. Today we look at an entry-level PC gaming headset, the Logitech Precision PC Gaming Headset.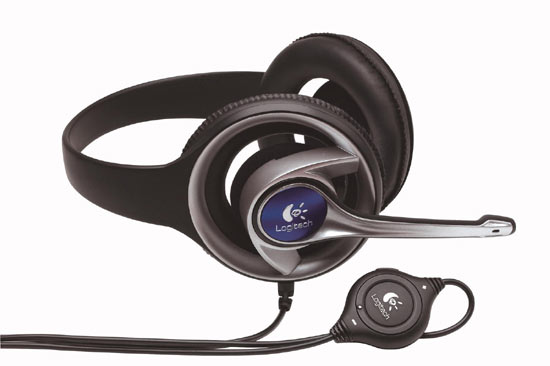 For a retail price of $29.95, this is very popular headset with masses attempting for the first time to use real-time communication in gaming as well as other chat programs such as Skype or Google-Talk. At first glance, this set would seem to have everything a gamer and a grandmother would need. Logitech has been providing enthusiasts with a wide variety of computer-related hardware since 1981. This set is not exactly new, but it is one that is very widely used and has acted as a ?first-set? for many.
Out of the Box:
I was very excited to try out this headset for I listen to a bunch of music at my desk and have recently started using Skype regularly.
Product Specifications:
? Unique ?open-air design?
? Ratchet boom placement
? Large, 40mm neodymium stereo drivers
? In-line volume and mute controls
? Noise-canceling microphone
? Gold Plated Audio Connectors
? Sensitivity: -58 dBV/uBar, -38 dBV/Pa +/-4dB
? Frequency Response:
o Headset: 20-20,000 Hz
o Microphone: 100-16,000 Hz
? Cable Length: 10 feet
Logitech claims that this set was designed exclusively for casual and intense gamers. The large drivers are built to give a ?premium audio experience? while the noise-cancelling microphone filters out background noise to deliver clear sound.
Out of the box this headset looked pretty massive. I was hoping that this would equate to massive sound and comfort, but I was soon to be disappointed.