Logitech G PRO X Gaming Headset with Blue VO!CE Review
By
Logitech G PRO X Gaming Headset with Blue VO!CE Review
With the acquisition of Blue Microphones in 2018, Logitech has implemented the Blue VO!CE technology into the Logitech G PRO X gaming headset. This headset features a steel and aluminum frame, two sets of ear pads, and object-based surround sound with DTS HEADPHONE:X 2.0. It also comes with an external USB sound card, which allows the PRO X to communicate to the Logitech G Hub software. With the G Hub software, users can customize equalizer and microphone settings to get crystal clear sound with Blue VO!CE enabled, which is great for live streaming and broadcasting.
Priced at $129.99 shipped on Amazon, we will go over the features of this premium gaming headset to see if it is worth the asking price.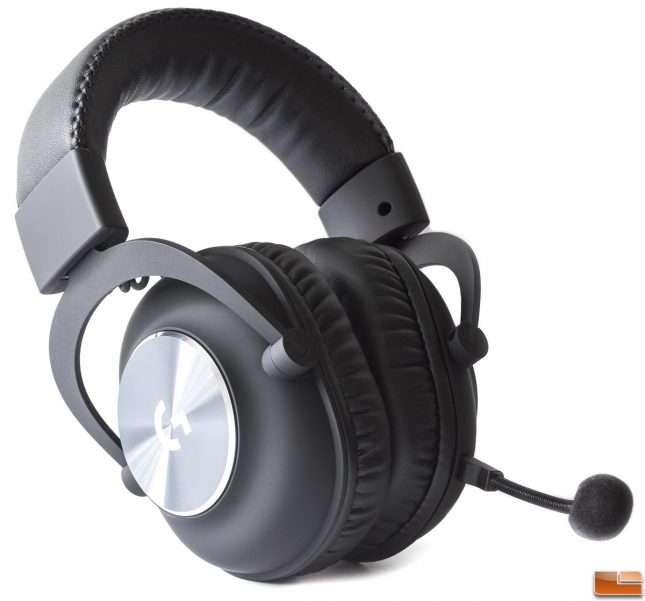 Logitech G PRO X Gaming Headset Specifications
Part Number
981-000817
Dimensions
138 mm (5.43 in) x 94 mm (3.70 in) x Height: 195 mm (7.67 in)
Weight (w/o cable)
320 g (11.28 oz)
PC Cable Length
2 m (6.56 ft)
Mobile Cable Length
1.5 m (4.92 ft)
PC splitter
120mm (0.39 ft)
Driver
Hybrid mesh PRO-G 50 mm
Magnet
Neodymium
Frequency response
20 Hz-20 KHz
Impedance
35 ohm
Sensitivity
91.7 dB SPL @ 1 mW & 1 cm
Fork
Aluminum
Headband
Steel
Ear and head pads
Memory Foam Leatherette
Extra Ear pads
Memory Foam Cloth
Microphone Pickup Pattern
Cardioid (Unidirectional)
Microphone Type
Electret Condenser
Microphone Size
6 mm
Microphone Frequency response
100 Hz-10 KHz
Warranty
2 – Year Warranty
The G PRO X headset comes in a standard box with a picture of the product on the front cover. Its features and specifications are listed around the box.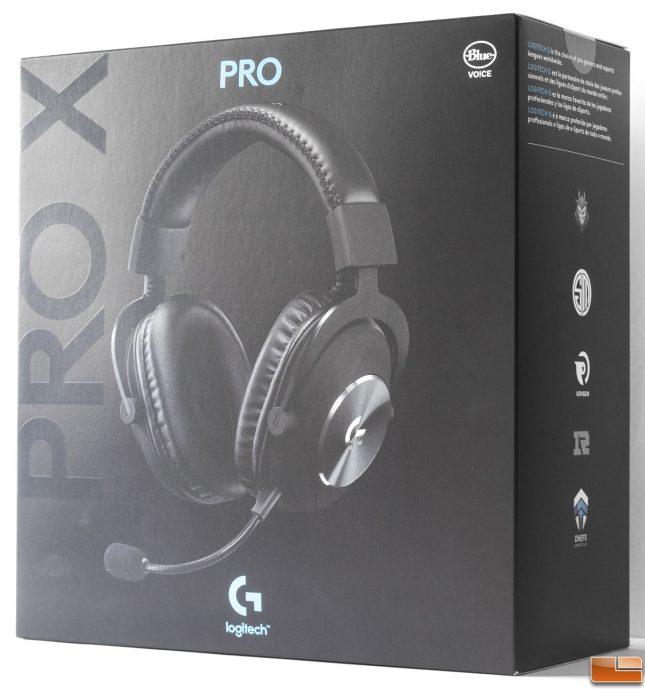 Upon opening up the packaging, we can see the G PRO X headset is nicely packaged in a white plastic bag. We can also see the USB sound card towards the bottom right of the packaging.
Once we have everything out of the box, we can see the G PRO X headset comes with a number of accessories. We have some user documentation, a carrying bag, and a Y splitter for separate mic and headphone ports. There is also a mobile cable with button, a 2m cable with inline volume and mute, and a detachable mic. The USB External sound card and an additional pair of memory foam & cloth ear pads are also included.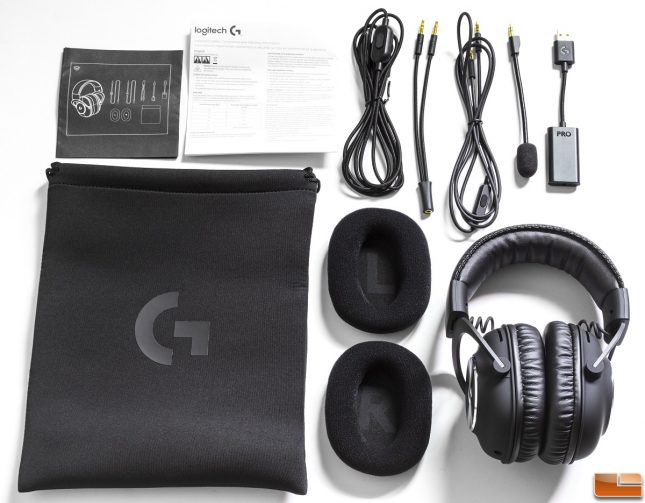 The G PRO X looks very sleek with its black and silver finish. On the side of each ear cup is a circular metal surface, which gives the headset a modern look. The lightweight frame is also constructed out of steel and aluminum to add durability.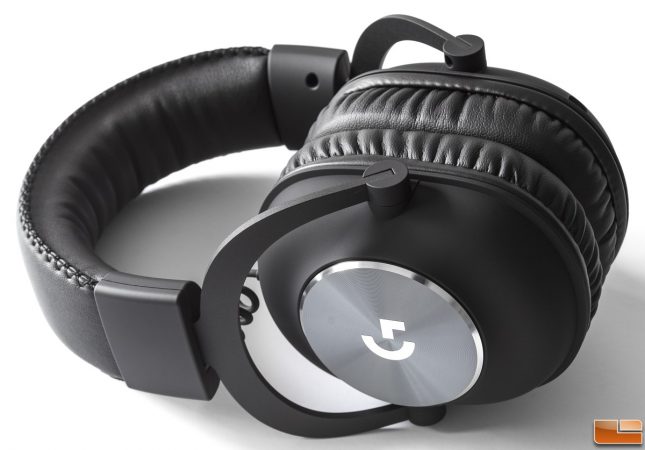 On the leather headband, we can see the PRO logo etched onto the surface. This allows the PRO X headset to maintain its simple look.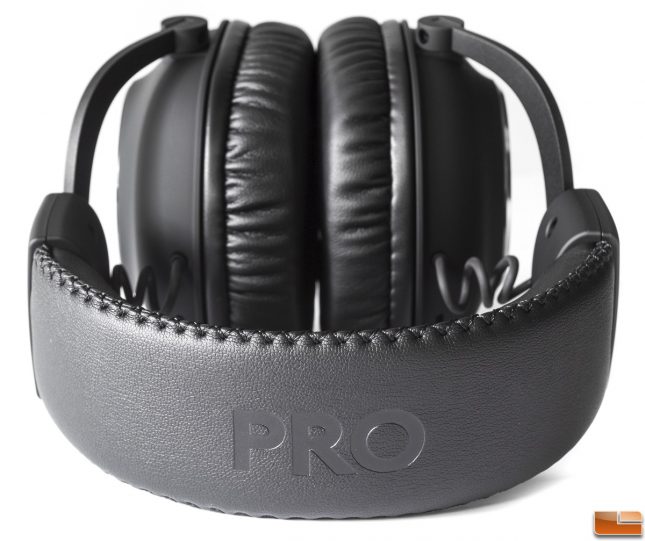 The headband does allow for almost 5cm of extension length, which should be enough to accommodate many people. The metal yolks also curve inwards towards the center and allows the PRO X to firmly cover the ears without having uneven pressure.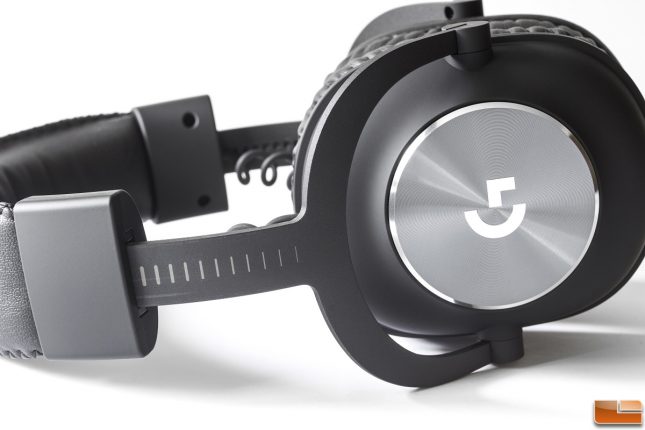 With the external USB sound card, we can personalize our sound and microphone settings using the Logitech G Hub software. This will allow us to fine tune the equalizer and microphone settings. With Blue VO!CE technology, we should expect to get some good quality audio from the microphone.

Let's take a closer look at the 2m cable with inline volume and the mobile cable with inline mic. The mobile cable is not braided, but it does come with an inline mic and a microphone mute button. This allows us to use the PRO X headset without the boom mic attached.
The desktop PC cable is braided and comes with volume controls. It can also connect to the external USB sound card, which will allow us to customize our sound settings via the Logitech G Hub software.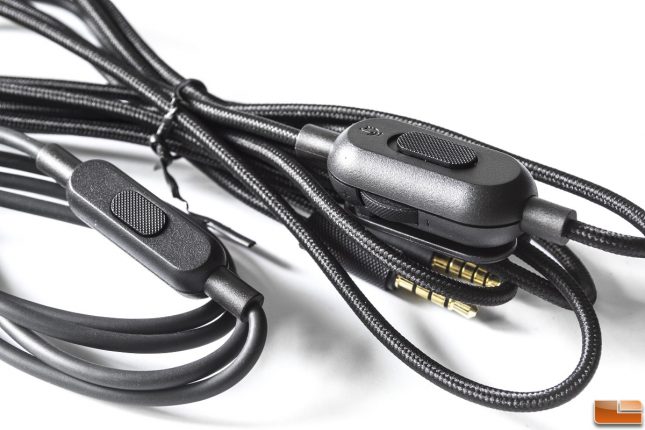 Speaking of the Logitech G Hub software, let's check it out in the next section.