Lexar JumpDrive P20 64GB USB 3.0 Flash Drive Review
By
Final Thoughts and Conclusions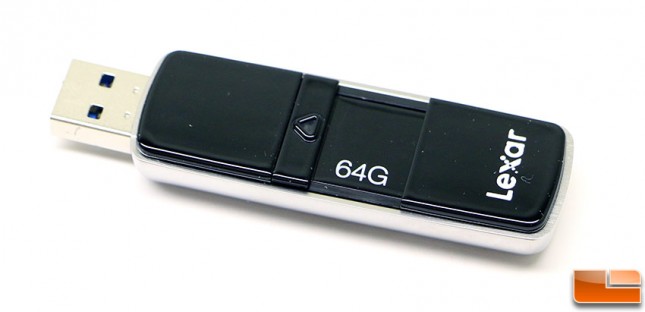 The Lexar JumpDrive P20 was designed to be a fast and affordable USB 3.0 Flash Drive that would appeal to enthusiasts and power users. After using the JumpDrive P20 for a bit we get the feeling that Lexar came pretty close to hitting their goal. Flash Drives have been around for over a decade and reviewing them often makes for boring reviews as they have become throw away devices that we just expect to work. All most people care about is speed and durability.
The JumpDrive P20 has a nice solid feel to it thanks to the lower metal housing and the top plastic slider isn't loose. In fact the top slider is fairly snug when you first start using it, but we know from experience that after months of daily use it will slide freely. The Lexar JumpDrive P20 64GB that we tested was rated at up to 400 MB/s read and 270 MB/s write, but we weren't able to get there in our benchmarks with regards to the write performance. We came closest in CystalDiskMark where we hit 413MB/s read and 260MB/s write in the sequential file transfer test.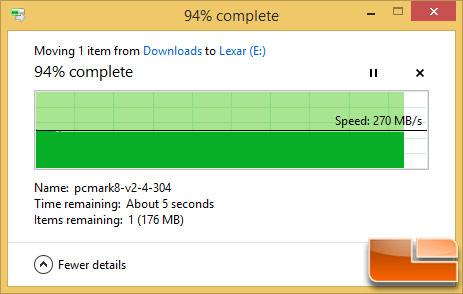 Our real world use of the drive was solid though and when transferring files we were most always up in the 273-270MB/s range, which is exactly where the JumpDrive P20 is rated. Sure ATTO shows the write performance topping out at 124MB/s, but the real world tests that count show the performance is spot on. This is why it is good for hardware review sites to always show a mix of synthetic and real benchmarks!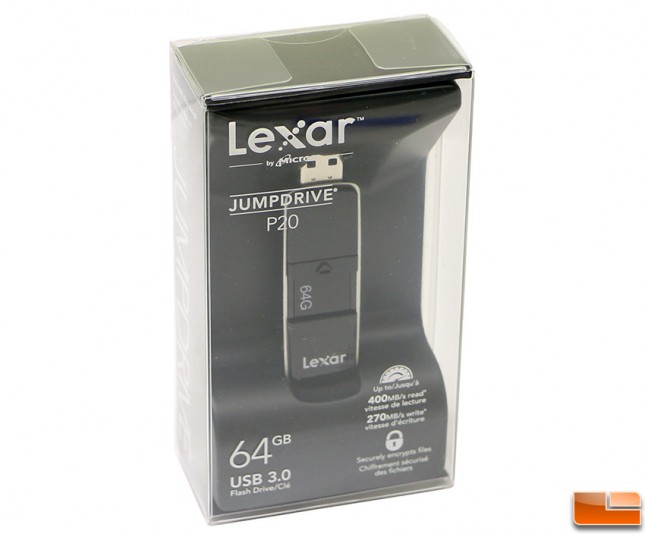 When it comes to pricing the Lexar JumpDrive P20 64GB drive that we looked at here today is sold under part number LJDP20-64GCRBNA for $46.95 shipped and is backed by a limited lifetime warranty. There are nearly 750 different 64GB USB 3.0 Flash drives listed on Newegg, so it's tough to pick the right one. The Lexar JumpDrive P20 stands out from the crowd as it is fast and comes with software for 256-bit AES encryption for an affordable price that won't break the bank.
| | | | | |
| --- | --- | --- | --- | --- |
| JumpDrive P20 Model | Capacity | Read Speed | Write Speed | Price |
| LJDP20-32GCRBNA | 32GB | up to 400MB/s | up to 150MB/s | $39.95 |
| LJDP20-64GCRBNA | 64GB | up to 400MB/s | up to 270MB/s | $46.95 |
| LJDP20-128CRBNA | 128GB | up to 400MB/s | up to 270MB/s | $79.95 |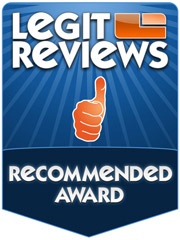 Legit Bottom Line: The Lexar JumpDrive P20 64GB USB 3.0 Flash Drive isn't flashy, but it's super fast and affordable.