Kingston Interview: Heather Skinner
By
Sitting down with Heather Skinner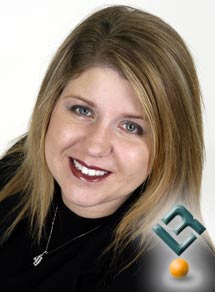 Today Legit Reviews sits down with Heather Skinner, Public Relations Manager for Kingston Technology as to the company's upcoming plans for 2005. Kingston is the largest memory company in the world, so it is always good to keep in touch with what their plans are.
Legit Reviews: Thank you for giving Legit Reviews an insight into Kingston. What is your position at Kingston, and how long have you been with the company?
Heather Skinner: I am the Corporate Public and Community Relations Manager for Kingston Technology as well as for its sister companies. Since I?ve been with Kingston for over 13 years, I?m amazed at how we?ve grown as a company.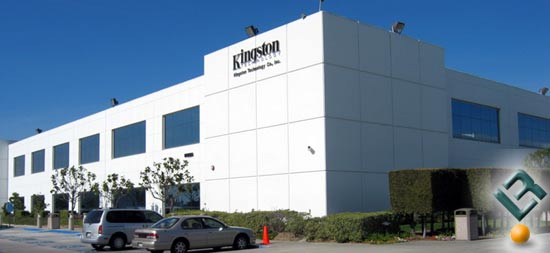 LR: Does Kingston have a Mission Statement, and if so what is it?
HS: A few years ago we devised an informal mission statement of our values, summing it up as: ?The Kingston spirit reflects an individual commitment, based on teamwork and loyalty, to reach a standard of exceptional quality, reliability and service in providing system enhancements to our customers worldwide. (Our core is built on Respect: for one another in our culturally diverse environment; Loyalty: for our long-term partnerships; Integrity & Fairness: in all aspects of business; Flexibility & Adaptability: in responding to our customers' needs; Investing in Our Employees: to continuously improve our most valuable resource; and by Having fun: working in the company of friends.?
LR: Kingston sales have topped $2-billion, and a purported 20% total market share. Kingston has also been described as the largest independent memory manufacturer. Compared to other memory maker's where does Kingston stand in sales volume and production?
HS: We expect to exceed $2.4 billion in worldwide sales revenue for 2004?our greatest year ever, and the first time we?ve hit the $2 billion mark. I believe it?s fair to say we are the largest ?independent? manufacturer of memory in the industry but I don?t have an exact breakdown of how we compare to other companies since so much of this data is not available or just pure speculation.
LR: Where do you see the digital world at this point in it's evolution, particularly Personal Computer's?
HS: I think the digital world right now is very exciting. We?ve been closely monitoring what this means to the business customer as well and home consumer. Over the past few years we have greatly expanded our focus on digital media to include a variety of digital storage products, supporting users from enthusiast to professional. We currently offer a terrific line of digital products ranging from CompactFlash and Secure Digital cards to portable USB drives and of late, the new miniSD and RS-MMC cards that offer expanded capabilities to cellular phones and certain digital devices.
LR: Where do you see Kingston in the evolution of the PC, and in Digital Storage in general?
HS: We launch products to support a market?but only when it makes sense. This means that the memory and digital media that Kingston produces expands and enhances the capabilities of digital cameras, PDAs, MP3 players, cellular phones and more; but we aim our launches at the point where it?s appropriate for corporate and consumer customers to buy. Even though we can often produce something that?s technologically more advanced, if there?s no market for it, why do it?