Kingston HyperX T1 2800MHz DDR3 Memory Review on Ivy Bridge
By
The Test System
The Test System
Before we look at the numbers, let's take a brief look at the test
system that was used. All testing was done on a fresh install of Windows
7 Ultimate 64-bit and benchmarks were completed on the desktop with no
other software programs running. We went with an Intel Core i7-3770K Ivy Bridge processor and a Gigabyte Z77X-UD5H motherbaord for testing since they are the latest and greatest available.
Intel Z77 Test Platform: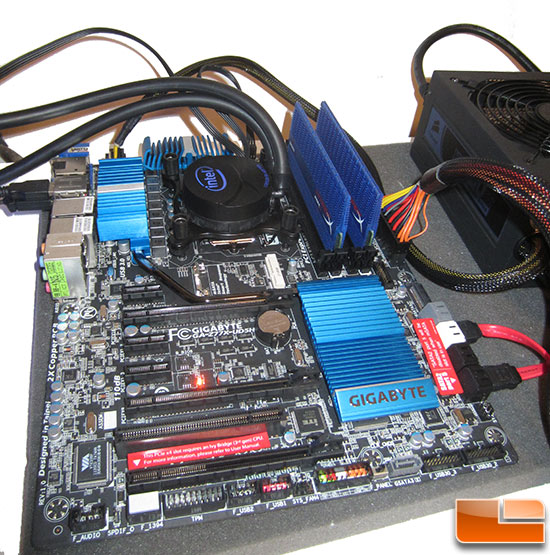 The Intel Z77 platform that we used to test the Intel LGA 1155
processors
was running the Gigabyte GA-Z77X-UD5H motherboard with BIOS F6 that came
out on 4/26/2012. We also used a Intel RTS2011 Water cooler and a Vertex 3 240GB SSD with firmware 2.22. You can see CPU-Z version 1.60.1 and GPU-Z screen shots below for additional platform information.