Kingston HyperX Cloud Gaming Headset Review
By
Looking around the HyperX Cloud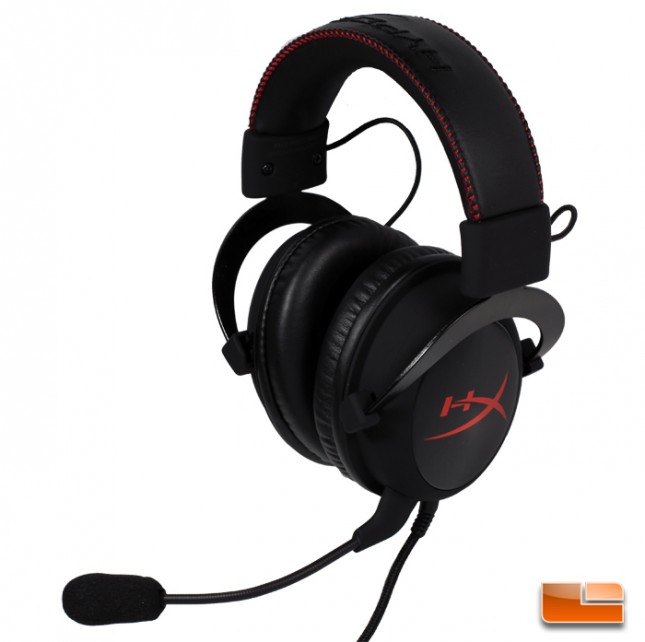 The Kingston HyperX Cloud is a full-sized cirumaural headset with closed back earcups. The aluminum headband has foam padding which covered by stitched leather. The headband has a gentle clamping force, but has a good deal of elasticity and can twist to a substantial degree. It connects to each earcup at a hinge as well by an external braided audio cable.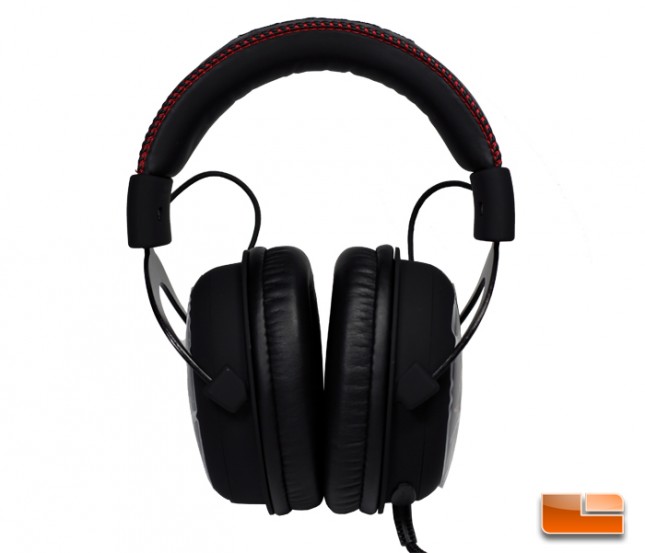 On each earcup, the decorative plate with the HyperX logo is made of aluminum whereas the rest of the earcup is made of plastic with a rubberized coating.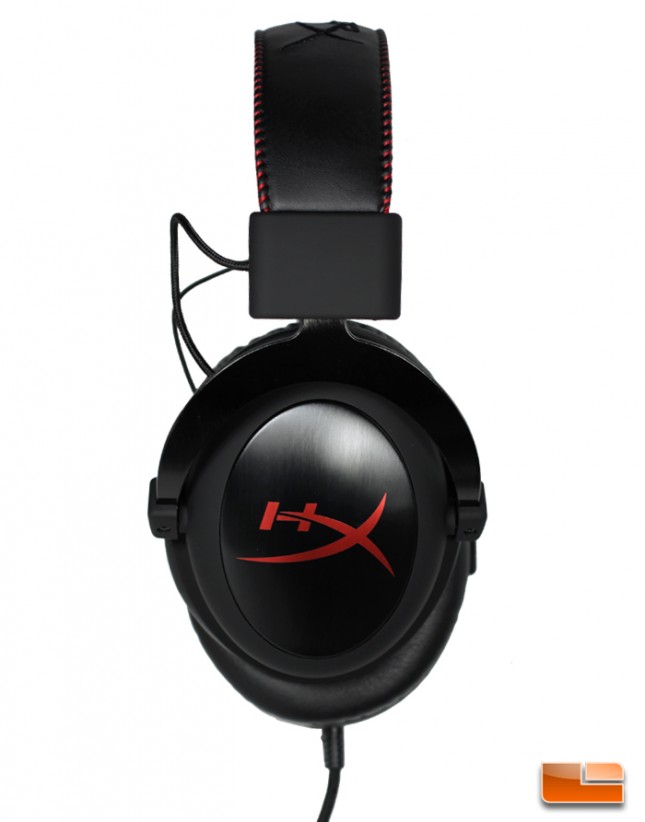 The top of the stitched leather headband features the HyperX logo.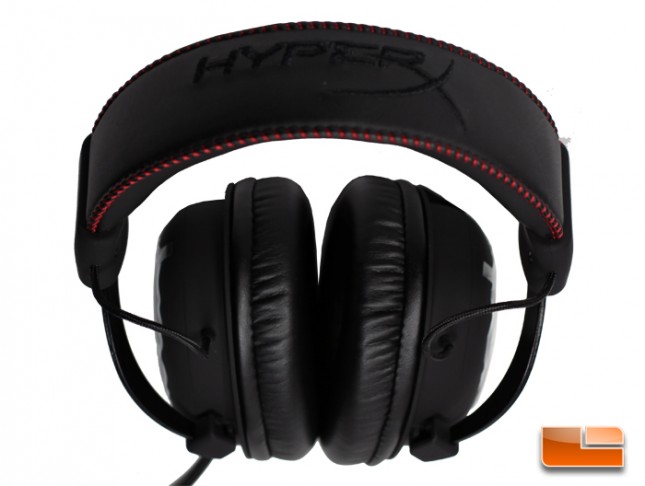 A plastic plug is in place to hide the opening where the detachable microphone is inserted.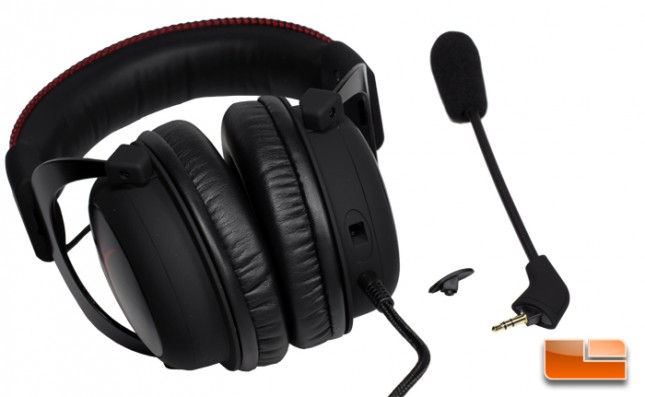 The approximately 6 inch long microphone assembly has a flexible boom which should be adjusted due to the cardioid pickup pattern of the microphone.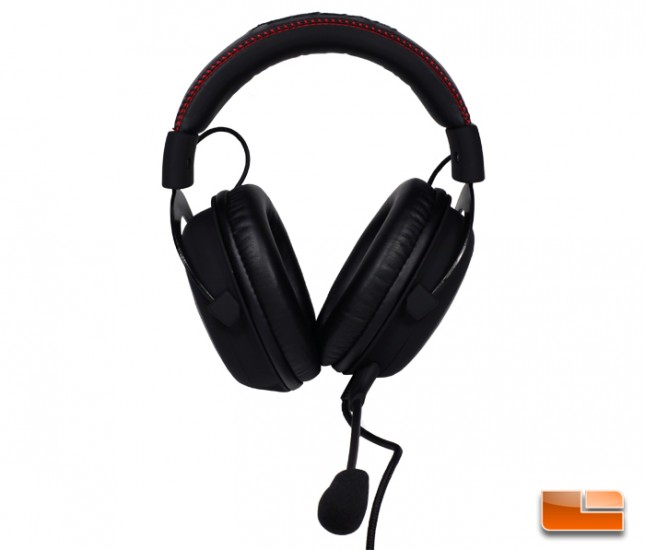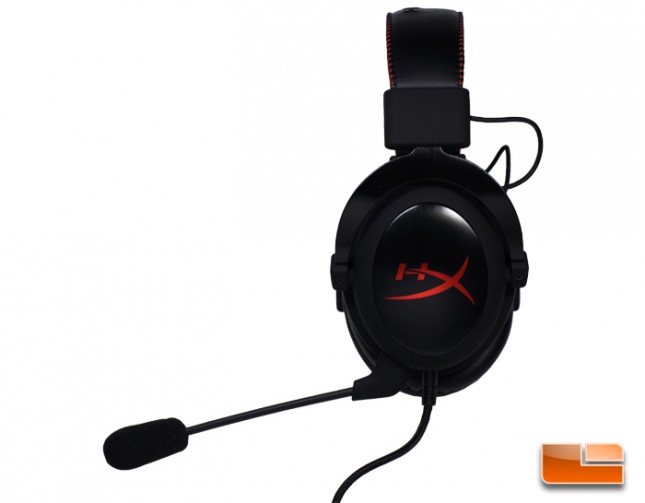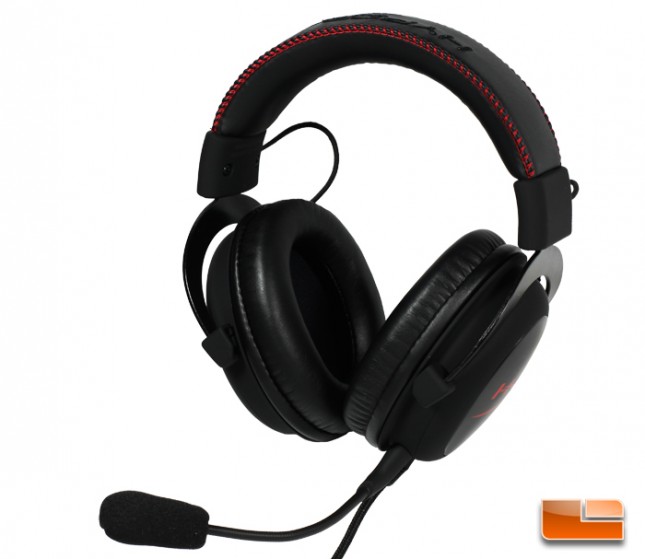 Leather covered earpads are the default on the HyperX Cloud, but an alternate pair of velour earpads is included and can be swapped on. Note that the less isolating nature of the cloth will modify the sound characteristic.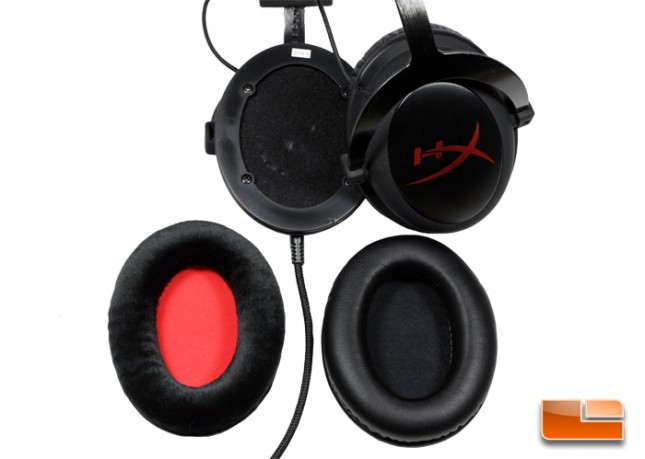 The accessory adapters include one 2m long extension cable, an airline adapter, and smartphone and tablet adapter.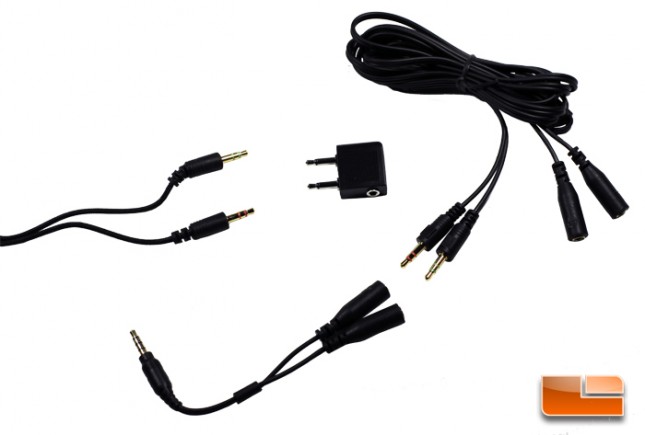 An optional control box is included that also functions as a meter long extension.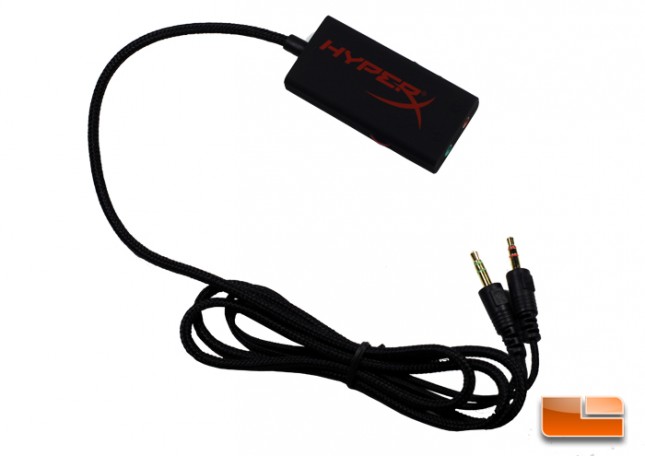 On the bottom is a multi-function button and on the side is a volume control wheel. The multi-function button can be pressed to answer or hang up a phone call from an attached smartphone or pause music on a mobile device.