Kingston 2GB K-PEX 100 Portable Media Player Review
By
Performance
With a built in FM receiver, Video player, MP3 player, 2 built in games (you can add more), Voice recorder, and the capability of acting as a USB host the Kingstons KPEX sure does prove the saying Big things comes in small packages. But how well does the package perform?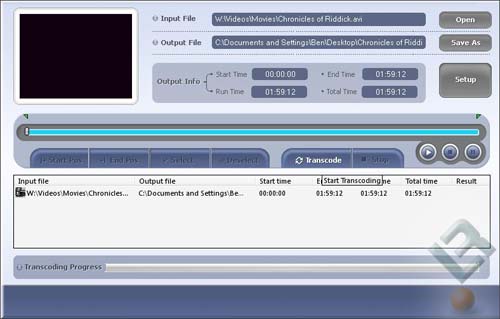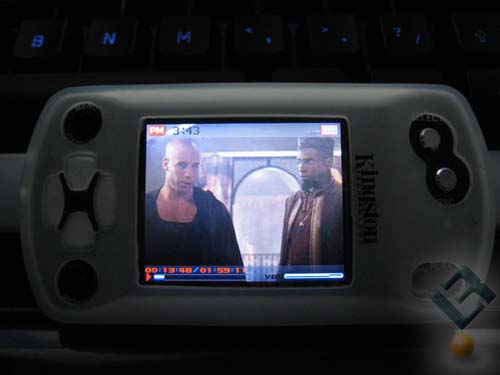 One of the biggest downfalls of the KPEX is its boot up time with 14 seconds..yes 14 seconds!!! That it WAY to long for a flash based device, especially from a memory company. As far as movies go you do have to use the provided transcoder software in order to watch movies on the KPEX. The software is easy to use with simple source and destination buttons, just a couple clicks and the transcoder will take care of the rest. It transcoded Chronicles of Riddick from an AVI format to its proprietary MPX format in about 45 minutes and reduced it to a little less than 300MB. Every bit of quality from video to sound followed the format change just in a reduced size to fit the screen. The USB 2.0 did transfer the movie from the computer to the KPEX in about 2 minutes which simply requires you to click and drag to the movie folder on the device. As far as the transcoder software goes you can transcode multiple videos at once and set it and forget it, which is nice for cutting down time and human interaction.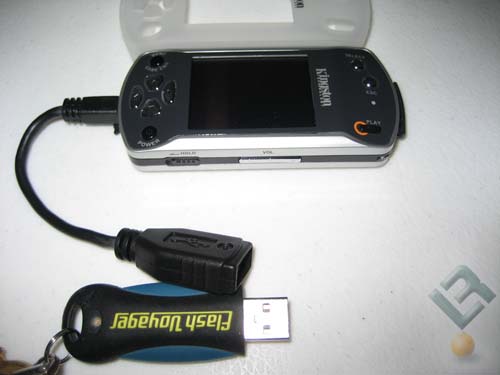 One cool feature amongst the many others, is its capability of being a USB host which allows you to plug a thumb drive, digital camera (I couldnt get this to work) and other MP3 players, etc.. directly into the KPEX and browse and transfer files using the USB dongle. The only downside is it will only see its supported files, I.E. .txt, .mp3,.jpeg, etc, when browsing. Copying and pasting to and from devises is a little bit of a pain, but what else would you expect in a non-multitaskable environment without the use of a keyboard and mouse?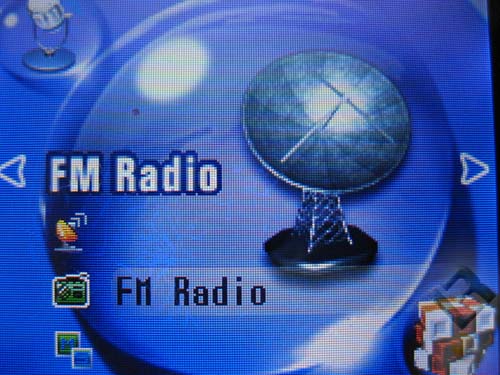 The FM radio took me a while to figure out since you have to have headphones plugged in in order to listen to the radio. You can scan and/or program up to 20 of your favorite radio stations. The sound is clear and does have a pretty good receiver on it. I was still able to get a signal in the big data center where I work with some signal loss depending on which way I stood.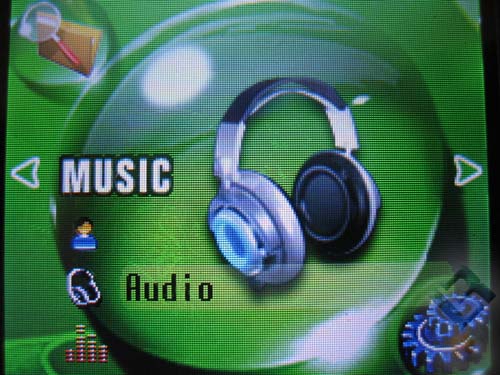 Onward to music, the mp3 player portion does an excellent job at quality of music; seems like just about any mp3 player you find these days do. As they say, stereo in, stereo out. It is a basic mp3 player that has play, pause, next, back, and repeat, so it wont create play lists and all that fancy stuff like maybe an IPOD does, but it simply gets the job done and quite well I might add. It does have an EQ where you can adjust EQ settings for all you sound/music buffs. The other flaw, and this really isnt an audio issue, but music lags and jerks as you are scrolling through the menu and selecting things. You would think with Kingston, a high speed memory company, would use high speed flash in the KPEX or find some work around. Since most of us listen to music on the go with no interaction, this really isnt a major issue, but is something that needs to be addressed by Kingston.