Kentech Labs Ps-Mi Portable Apple iPod Audio System Review
By
The Odio PS-Mi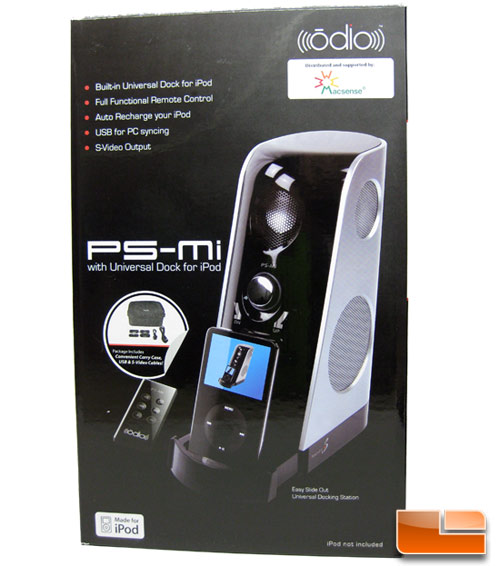 With more than 173 million Apple iPods sold as of September 2008, the iPod has become a staple in households and offices around the World. Since the Apple iPod has become so popular many find themselves unable to part form them and take them to and from work, which means you have to have a way to listen to your large collection of music at both locations. Using headphones to listen to your music in the privacy of your own home does not really make sense, and transporting a docking station between multiple locations isn't going to happen. That leaves you with the option to buy a docking station for wherever you plan on listening to your music. With tough economic times you have to get certain 'bang for the buck,' and the Apple iPod universal docking station by Odio called PS-Mi might just be a winner from both an audio and price perspective.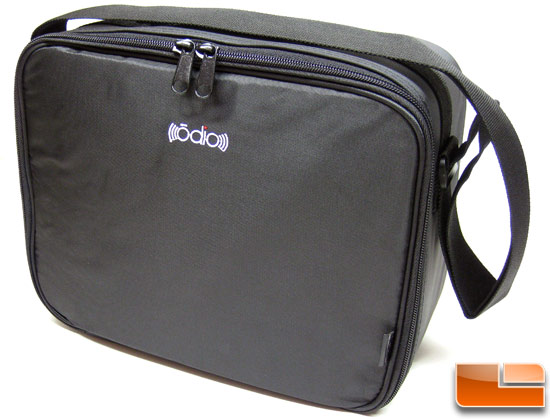 The Odio PS-Mi comes with a black nylon carrying case with compartments made to fit this unique docking station and all of its accessories. There is even room for your Apple iPod and some other small things.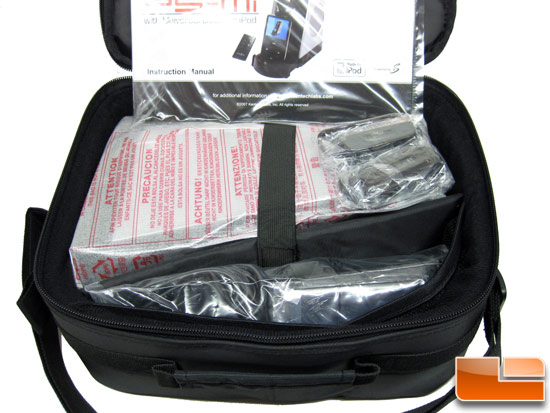 Opening up the Odio PS-Mi black nylon carrying case for the first time we find the docking station and numerous accessories enclosed in individual plastic bags to keep from getting scratches on the high gloss finish.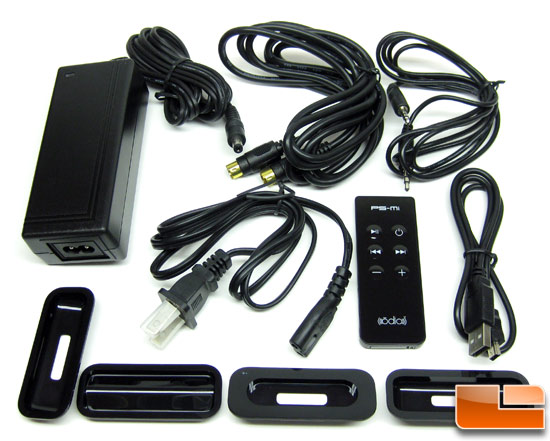 With everything unpacked from the black nylon carrying case we found four different sized iPod cradles to accommodate newer and older iPod models, along with USB and S-Video cables. This docking station is powered strictly by AC adapter and does not have the ability to run on batteries. This may have an effect on your placement or usage since it must be plugged into the wall in order to operate. However, this docking station does come with a handy remote control that lets you change your song or volume from a distance. The one downside is that the remote is limited to the fact that you can only switch between songs and that you can't go between different categories.