iStarUSA xAge-N99-US USB 2.0 Hard Drive Docking Station
By
iStarUSA HDD Docking Station Prepare to board
Storage is cheap these days and if you are like me, you have several SATA hard drives lying around not being used and dont have an eSATA port on your motherboard. Ok, maybe you arent like me but you need extra storage and you are squeamish about opening your case and adding additional hard drives or just dont have the room. The solution? A hard drive docking station that plugs conveniently into a USB 2.0 port making it easy to expand your storage.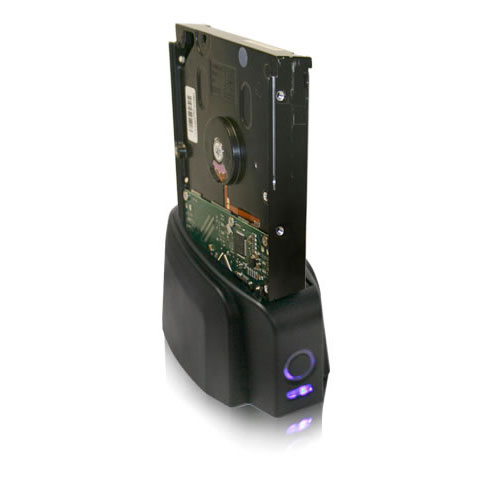 The iStarUSA HDD Docking Station (model xAGE-N99-US) provides up to 480Mbps of data transfer rates for both 3.5 and 2.5 SATA hard drives in a compact, attractive design. It can be found on the web for between $22 and $27 which is a good price range if you consider a simple HDD enclosure will cost you slightly less but lack the flexibility of this device. This is perfect for backing up multiple computers or even other external drives and in today's world of ubiquitous digital video, audio, and pictures you can never have enough storage.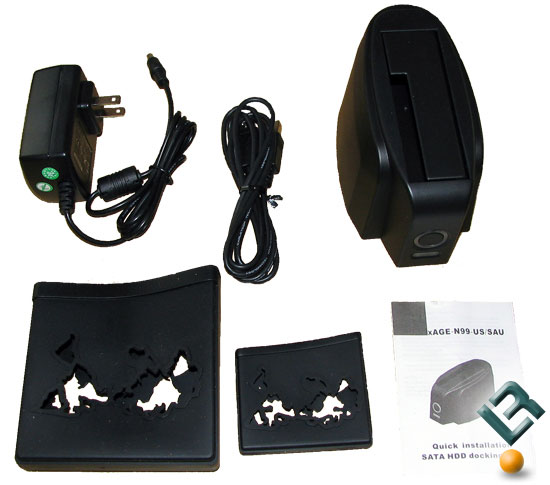 The docking station comes with a power cord (more on that later), the USB cable and an optional set of HDD rubber covers. Its fully PC, MAC and Linux PC compatible, supports Plug and Play, SATA I/II, RoHS compliant and supports drives up to 1TB. The manufacturing does not feel cheap and it has a very stylish design which wont look bad on your desktop; especially with the blue activity LEDs on the front.