iSkin Revo & Revo Clip for Apple iPhone
By
Using the Revo with Revo Clip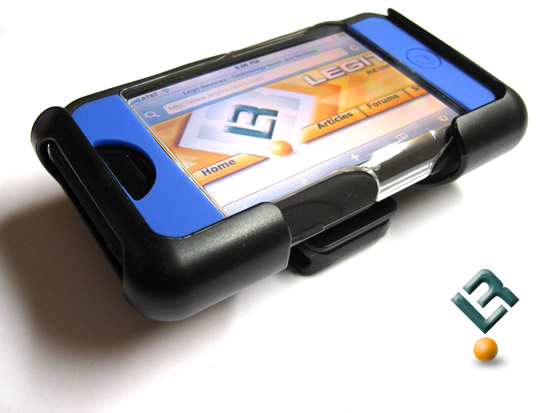 iSkin also provides the Revo Clip to go along with the skin protection. Typically, you see the clip built directly into the case protection. The way the iSkin is designed, it just makes sense. There really is nowhere to safely attach a clip.
The $25 Revo Clip is quite sturdy and holds the iPhone (in Revo skin) very nice and snug. You can rotate the clip to your favorite angle depending on what you are doing. The clip is strong enough for you to clip on to your sweats and do some light jogging or cycling at the gym. It does add some bulk to the entire iPhone package, but the clip is designed for you to safely keep your phone close to you out of your pocket. The clip even has a little hole so that you can take pictures at a moments notice.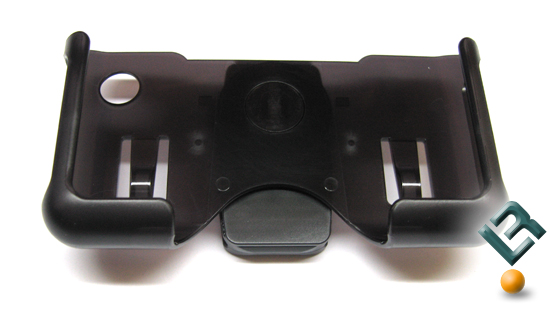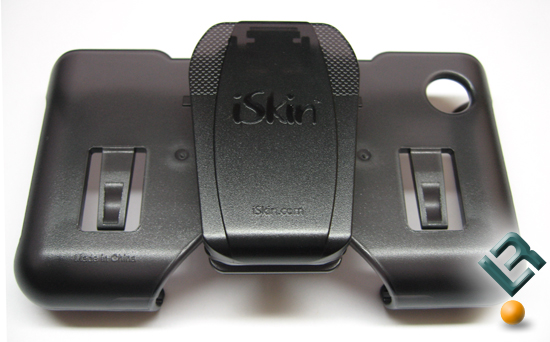 Using the iSkin Revo and Clip was overall a very good experience. The skin protection was very good and having that extra little grip when grabbing the phone was nice to have. Working out with the clip was a little nerve racking at first, but we gained confidence after the clip didnt slip that it could actually hold the full weight of the iPhone without a problem. Of course we dont recommend playing basketball or tennis with this sort of clip, but for low impact activities, it is sufficient.
The only functional limitations that we had with the Revo was when we went to sync our iPhone with the iSkin Revo cover on. The extra layer of protection makes the phone too big to fit in the cradle. Since the Revo has a little trap door on the bottom, you can still charge and sync your iPhone with the cable, but many users would consider doing this a major disappointment.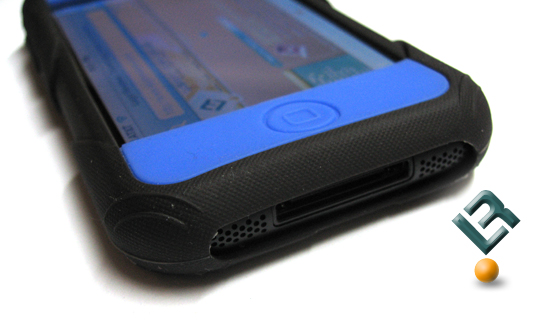 We really do like the way the Revo protects all corners of the iPhone and with the included screen guard, it is great protection. Even with the skin on, all the buttons are still useful and you really dont miss a beat. Overall, we think the combination of iSkin Revo and Revo Clip is a great duo and well worth the money to protect your iPhone investment.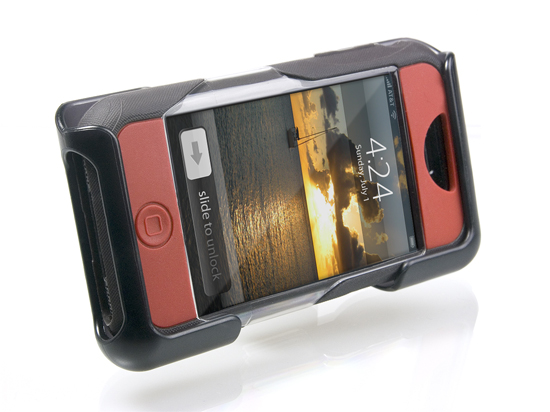 Legit Bottom Line:
For less than $40, the iSkin Revo and Revo Clip do a great job of protecting your iPhone without adding a significant amount of weight. Even though you will not be able to use the desktop charger with the case is installed, we still recommend this protective skin for Apples iPhone.