Interview: John Beekley of Corsair Memory
By
Getting to Know One of the Corsair Founders:
For the first interview of the month we bring you one of co-founders of Corsair Memory — John Beekley. We have known John for nearly five years now and just recently interviewed him to see his perspectives on Corsair and the memory industry in general.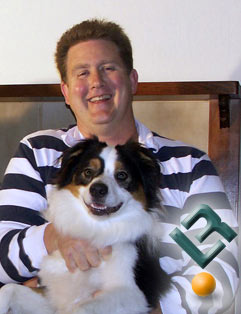 LR: Welcome John, and thanks for taking the time to talk with us. Tell us a little about yourself, your role with Corsair Memory, and the company itself.
John: Well, I'll try to keep it short and sweet, since I know that many of your readers are probably pretty familiar with us already. Corsair is quite simply the supplier of the world's finest computer memory, and has been around for twelve years. I am one of the three cofounders of the company, and have worn various hats in Marketing and Engineering. Right now I am VP of Applications Engineering, which means that my crew and I are in charge of product definition, component characterization, technical publications, partner relationships, tech support, web-based knowledge tools, and other fun stuff.
LR: Let's get right to it. The entire year of 2005 has been one of growth for Corsair. How is the company morale and focus after all the changes? When I say changes I am speaking of doubling in size, moving to a bigger location, a newly revamped website, and hiring even more employees.
John: Growth provides lots of challenges, no doubt about it. Corsair is a pretty exciting place to be right now, with all that is going on. But, I think our mission has not really changed that much over the years – we still spend most of our time working on designing, building, and selling computer memories with unsurpassed performance, reliability/stability, and functionality. Through all the growth, this has not changed.
LR: Corsair has always been dubbed the "Gamers Memory" by many who use it. In 2005 what have you done to support the gaming industry?
John: I think I would be inclined to revise this slightly to ?Enthusiast Memory?, as I think enthusiasm for computer hardware (rather than games) more accurately characterizes our customers, ourselves, and our reputation. And we have invested heavily in the Enthusiast community this year. This is an area of particular personal focus for me, so I will try to control myself and be brief. Here are a few examples: First, we have put together lots of tools to make it easy to become an enthusiast. These include an unsurpassed configurator that provides not only compatibility information, but memory recommendations, test reports with benchmark scores, easy links to forum threads about particular boards, etc. We have spent a lot of time developing white papers on memory for new platforms. We have worked closely with major component partners in the memory, processor, and core logic areas to goad them into focusing on enthusiast products. We have put together extremely comprehensive technical support tools. We host a memory-related forum, and post answers and guidance several hundred times per week. And, of course, we support a multitude of Lan parties, trade shows, etc. We are very active participants in, and supporters of, the hardware enthusiast community.