Intel's 925XE Chipset & 1066FSB Processors Arrive
By
Benchmarking Cont.
Synthetic Testing:
FutureMark; 3dmark2005: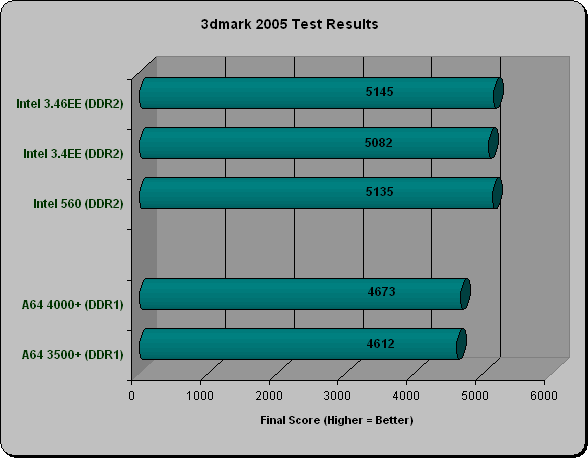 Professional Testing:
MAXON; CINEBENCH 2003:
CINEBENCH 2003 is the free benchmarking tool for Windows and Mac OS based on the powerful 3D software CINEMA 4D R8. The tool is set to deliver accurate benchmarks by testing not only a computer's raw processing speed but also all other areas that affect system performance such as OpenGL, multithreading, multiprocessors and Intel's new HT Technology. Again, higher Frames/Second and lower rendering time in seconds equal better performance.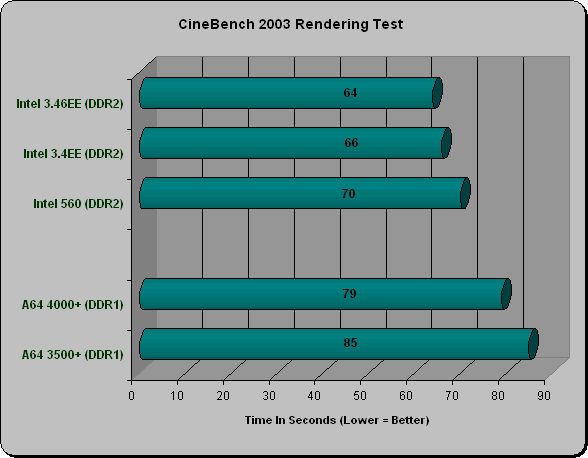 FutureMark; Bapco SYSmark2004:
SYSmark2004 provides an application-based benchmark that accurately reflects usage patterns for business users in the areas of Internet Content Creation and Office Productivity.