Intel Penryn 3.33GHz Processor Benchmarks
By
The Performance Numbers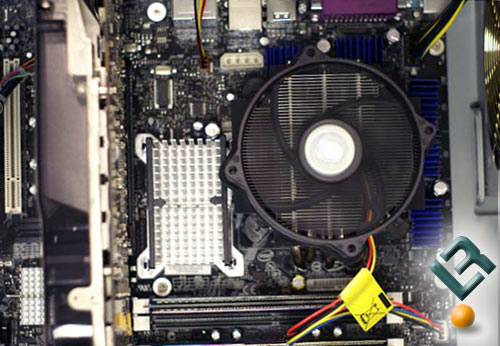 The Intel benchmarking team is busy in Beijing holding a workshop for the press at IDF. They are sitting down with each member of the tech industry and comparing two flavors of Penryn to Kentsfield. While we are unable to have Penryn on our own test bench, these numbers will help paint a picture of what Intel has in store for all of us in the coming months. Legit Reviews did this same exact testing with our Conroe Preview that we did at the Intel Developer Forum last fall. This time around we bring you Wolfdale & Yorkfield (both running at 3.33GHz / 1333MHz FSB) performance compared to a Kentsfield 2.93GHz (QX 6800).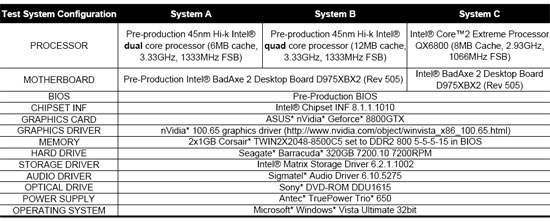 When looking at the three test systems only two components were changed that are worth talking about. The most important difference is of course the processors as two of the systems have Penryn installed and the other has the Intel Core 2 Quad QX6800 Kentsfield processor installed. All of the processors are run on Intel D975XBX2 'Bad Axe 2' motherboards, but the Wolfdale and Yorkfield processors needed motherboard voltage modifications to run correctly. This is the sign that all current Intel D975XBX2 motherboards will not support Penryn as modifications are needed. Other than that sad note, let's take a look at the performance numbers. Keep in mind that the Wolfdale and Yorkfield cores are running at a 9.2% higher clock speed, so anything higher than a 9.2% difference is the extra cache and SSE4 instructions at work.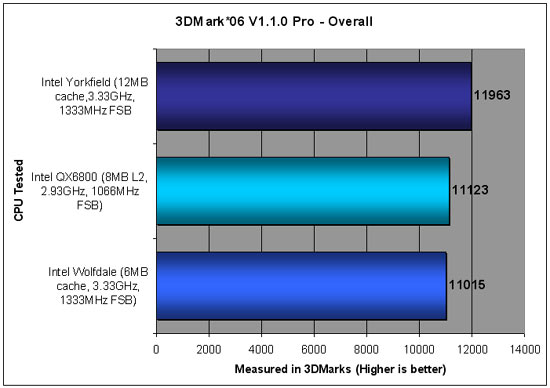 On Futuremark 3DMark 06 it's obvious that the improvements made on the Penryn Core are impressive as the dual-core Penryn processor (Wolfdale) was able to hang with the Intel QX6800 quad-core processor with more cache, granted it does have a higher clock frequency. The Intel Yorkfield processor tops both the Kentsfield and Wolfdale processors with the highest score.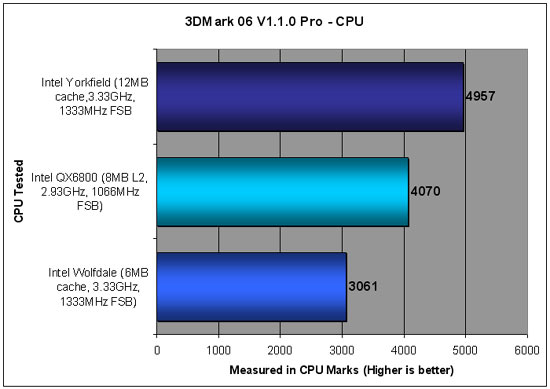 The CPU test that is built into Futuremark's 3DMark 06 better shows the difference in processor performance with nearly a 1000 point CPU Mark difference between each CPU.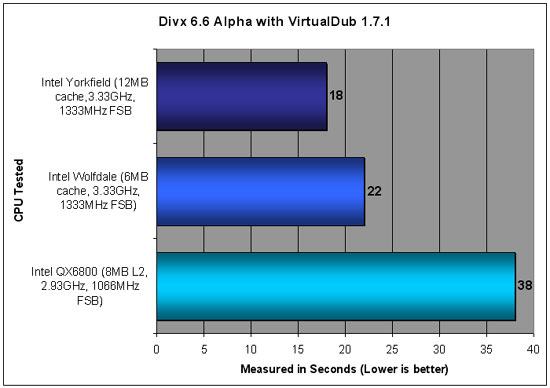 The DivX results are particularly stunning, showing the power of SSE4 and what it will mean for applications that take advantage of the new instructions. The 3.33GHz Yorkfield processor is 52% faster than the 2.93GHz Kentsfield in this benchmark.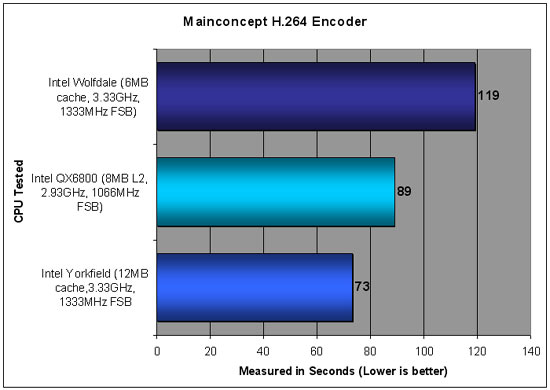 Mainconcept H.264 encoder is another benchmark that shows an application that supports four threads. The Intel Yorkfield again pulled away from the Kentsfield procesor.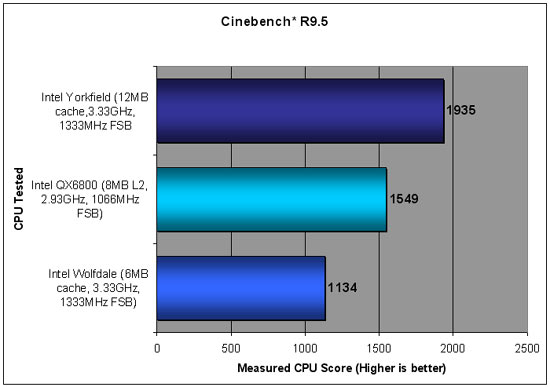 Usually we measure the time it takes the render to complete in Cinebench 9.5, but this time we are looking at the measured CPU score. Once again it's obvious that the Yorkfield is the champ here.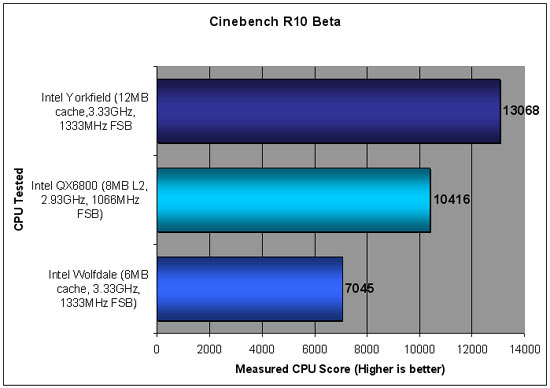 Cinebench 10 Beta is a benchmark that hasn't been used much, but here are the results for this very new benchmark.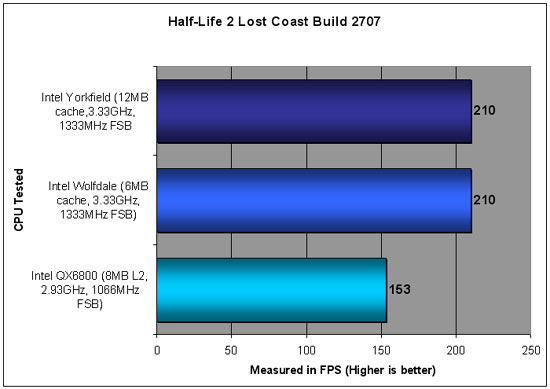 When it comes to gaming both the Intel Wolfdale and Intel Yorkfield processors pull ahead with identical scores. It's highly likely that the CPU frequency is playing a key role here and since the scores are identical one might think that the CPU is the holding performance back. If you thought that you would be correct as the Half Life 2 performance numbers were from runs at 1024 x 768, which is CPU limited.
Final Thoughts: The performance numbers on Wolfdale and Yorkfield look great, but as always remember these numbers are done on a production motherboard with slight voltage modifications and on software applications that Intel picked out. The performance difference between Yorkfield and Kentsfield seems to be roughly 5-10% clock for clock, which is a nice speed bump even without the additional frequency. How high Intel will be pushing Yorkfield remains to be seen, but 3.33GHz isn't the highest it can run from wha twe have been told. Once we get one in our labs we will be able to bring you our numbers and compare it to what AMD has to offer.