Intel DC3217IYR Limited Edition NUC Computer Now Available
By
The Next Unit of Computing (NUC) is a tiny 4″4″2″ computing device with the power of the 3rd generation Intel Core i3/i5 processors and has been around since late 2012. We've already done reviews and have been talking about it since before it was released, so hopefully you've heard a bit about this tiny PC that has the same power as an Intel Ultrabook!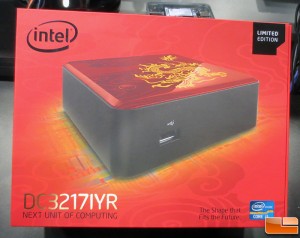 Legit Reviews is at PAX Prime this week and ran across an Intel NUC system that we've never seen before called the DC3217IYR. We were told by Intel that this is a Limited Edition version! Only 500 are being made for now and Newegg is going to be the only place offering it for sale. This limited edition model appears to be an Intel BOXDC3217IYE with a fancy dragon graphics on the top cover. The retail box is also updated, as it is now red with a dragon theme on it.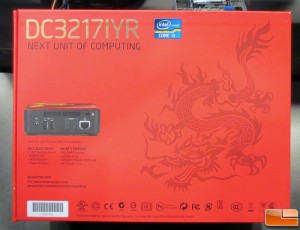 Intel is doing the limited edition NUC to see how the market will react and will build more if the 500 they make are quickly sold.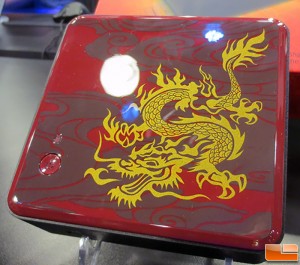 We think it looks pretty cool and like that Intel is open to new design ideas and this could sell really well in different regions. Intel informed us that the custom logo is silk screened onto each cover and then clear coated to ensure it won't peel or wear off with general use. The artwork looked top notch and certainly garners more attention than the regular solid color top plates!
Right now Newegg is taking pre-orders for $299.99 on the Intel BOXDC3217IYR and they expect the release date to be 9/23/2013. The standard Intel BOXDC3217IYE runs $289.99, so you are paying about $10 extra for the fancy cover and packaging. We saw Intel giving some of these away at PAX Prime, so if you are going to the show be sure to swing by the Intel booth on the 3rd floor and see if you can luck out and win one for free!