IDF 2005: Enthusiast Memory Update
By
Corsair Memory
Corsair Memory: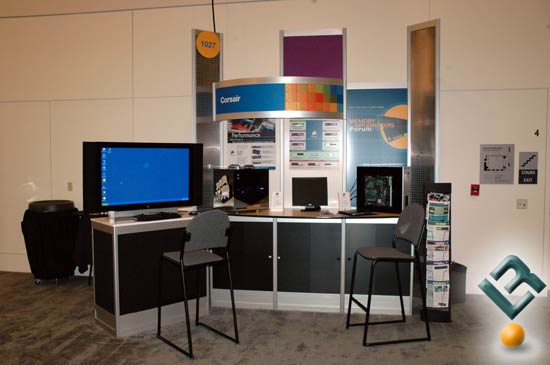 Corsair Memory was also at the show displaying their DDR and DDR2 memory lines. One system was running PC2-8000UL modules on a DDR2 platform and the other was running DDR1 PC-3200 Xpert modules. After an exciting run of product launches Corsair is letting the other companies catch up to them right now. Corsair employees told us not to expect many new speed grades in the near future as they believe they have the enthusiast market covered right now. They did say that we could expect to see improvements in large capacity modules as Corsair believes the time is right for gamers to go from 1GB to 2GB of system memory. The cost of buying two 1GB modules is the same as buying two 512mb modules last year, so they might be right.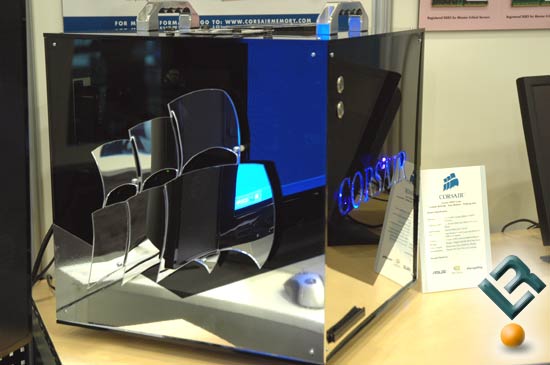 Corsair usually has custom cases to display at IDF and this year was no different. After asking about the case design we were informed that Corsair hired a case mod pro to design the case and it was done in four weeks. Usually the Corsair product engineers build custom cases (as do Kingston's), but this year Corsair pulled out the big guns and hired someone.
Just to stir up some buzz between the two companies, who do you think had the better case on display? Sound off on the free forums and let the community/industry know your thoughts!