HyperX Cloud II Gaming Headset Review
By
HyperX Cloud II Final Thoughts and Conclusions
Kingston exploded into the gaming headphone market with the HyperX Cloud. The HyperX Cloud II keeps the styling of the original HyperX Cloud headset, with a few technological updates. The audio has been updated from Stereo to virtual 7.1 Surround Sound. The headphones still include a 3.5mm plug, but a mid-line controller converts that to USB for PC gaming.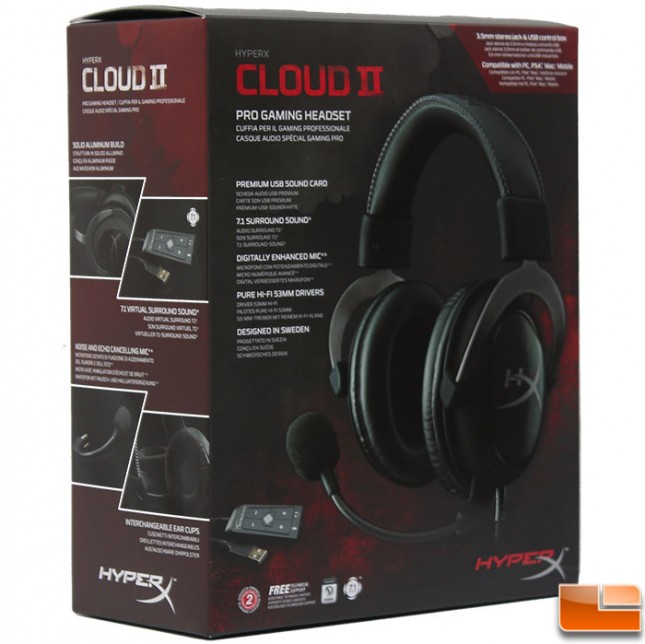 The mid-line controller not only allows for quick access to activate or deactivate the 7.1 audio, it includes volume control for both the audio and microphone! Should you need to mute the microphone, a switch on the side makes it easy to do.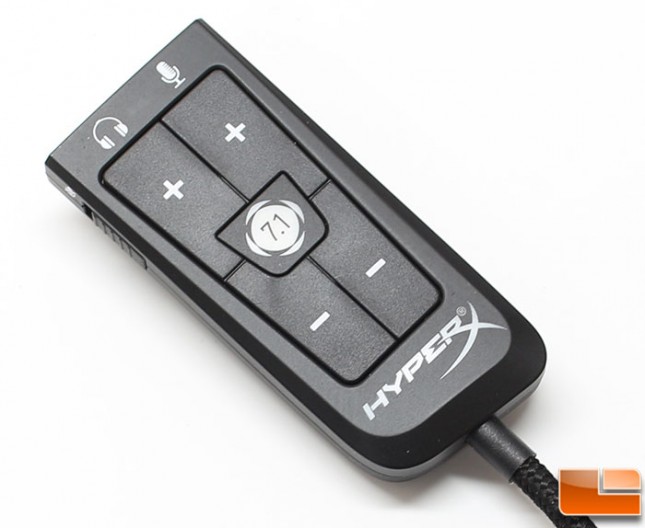 Overall, the Kingston Cloud II's build quality is top notch and is worthy of Kingston's reputation. The aluminum frame keeps the headset light, while the memory foam headband and earcups keep it comfortable on the touchpoints. I'm glad that Kingston included both the leatherette earpads and velour earpads taking that concern out of the users hands; these can be switched easily.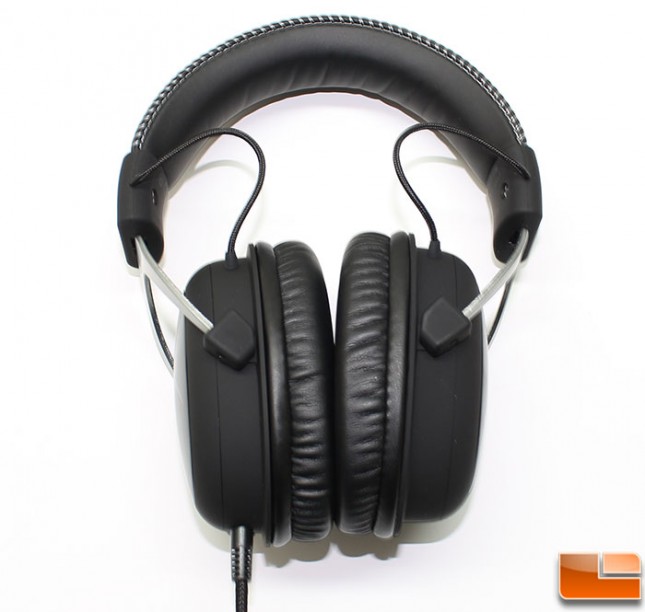 Kingston's Cloud II 71. Surround Sound Gaming Headset is available to pre-order now on Amazon.com for $99.99 with free shipping and a release date of February 9th, 2015. You also get a free 16GB Kingston HyperX FURY USB 3.0 Flash Drive (HXF30/16GB) with a pre-order of the HyperX Cloud II Gaming Headset. This drive typically runs around $16 shipped, so it's a nice perk to get for free and some might need it. There are three color choices for the Cloud II, Red, Black and a limited edition Pink. Kingston appears to have faith in the construction of the Cloud II as they have included a 2 year warranty in the event there is an issue.
The original HyperX Cloud Gaming Headset (KHX-H3CL/WR) has ranged in price from $59.99 to $149.99 since being released last year. Right now Amazon has it priced at $79.99 with free shipping and it wouldn't be a surprise if the price dropped a bit lower now that the HyperX Cloud II has arrived. If you like the features of the HyperX Cloud II Gaming Headset, but don't really like the USB Audio Sound Card with 7.1 Virtual Surround Sound you can save a bit of cash and still get a great gaming headset.
If you are in the market for a new gaming headset that will work with PC, MAC, Consoles and mobile devices, the HyperX Cloud II Gaming Headset is well worth your time to take a look at.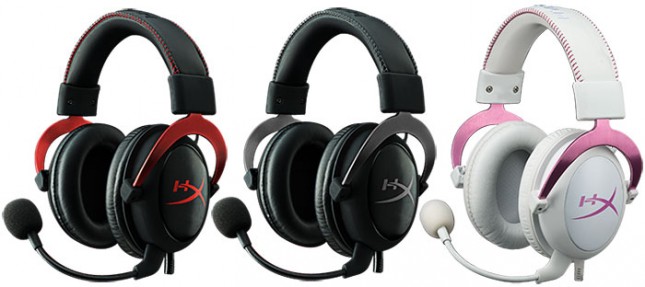 Legit Bottom Line: If you are looking for a great low cost 7.1 audio capable headset, theHyperX Cloud II is a great choice. It is comfortable and lite enough to wear for extended gaming sessions without any discomfort. The HyperX Cloud II is a great headset as it is, I would love to see Kingston tackle a wireless version!