How To Install Windows 7 and Media Center on a HTPC
By
Windows 7 and Media Center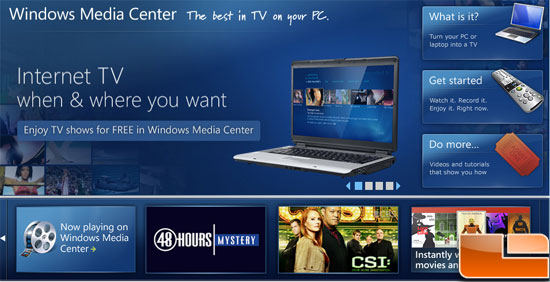 For most enthusiasts installing Windows 7 is a breeze, a far cry from the cumbersome install of Windows 95/98/ME/2000. Windows Vista and 7 are extremely simple to setup, requiring almost no input from the user, even someone who knows very little about computers can run through the setup with an easy to follow guide.
Today were going to run through the basics of setting up Windows 7 Ultimate for use in a HTPC (Home Theater Personal Computer). Well cover the initial set up, configuration of Windows Media Center, setting up Media Browser for DVD/Blu-ray/HD-DVD playback, and talk about the Sleep modes. We are not going to get into the different codecs needed for .mkvs and other transocded files as that is beyond the scope of this article. Our focus is for a novice who is interested in a HTPC but lacks the background knowledge of how to get it going.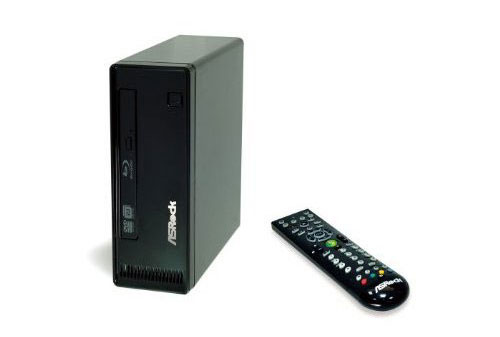 The first thing well start off with is the system itself. The basis of our HTPC article is going to be the ASRock ION 330HT. As the name suggest, its an ION based platform with a dual core ATOM processor and NVIDIA 9400M graphics chip. It has 2GB of DDR2, a Seagate 320GB notebook hard drive, Wireless B/G/N, Gigabit LAN, HDMI, and a Blu-ray drive. It has no expansion slots so if you were to pick up a system such as this youd need a USB TV tuner if you wanted to have DVR capability on this machine.
Our install is going to be Windows 7 Ultimate in 32-bit. Remember that Home Premium, Professional, or Ultimate are the editions that have Windows Media Center. Since we are planning to play back DVD files from the original file structure of the discs (VIDEO_TS Folders) we dont need any third party codecs. If you were planning to playback files such as .mkvs then youd need to install a separate codec and possibly filters to improve the picture quality, which we arent going to cover here. Be aware that there have been problems using 64-bit and third party codecs but for the most part they have been sorted. For Blu-ray playback we recommend either PowerDVD or Total Media Theater.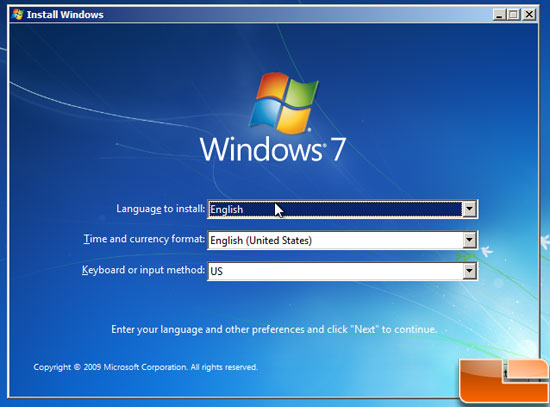 Once youve placed your Windows 7 disc into the drive, youre ready to rock and roll. Youll want to boot from the DVD and set up will begin. Once a few files have been loaded into memory Windows will prompt you for the language, time and currency, and keyboard input youd like to install.
After setting those options you get the Install now button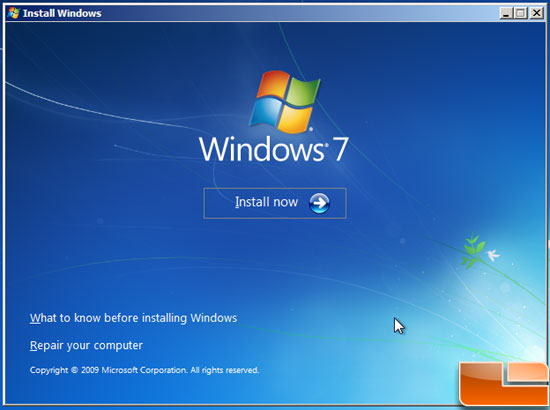 After setting those options you get the Install now button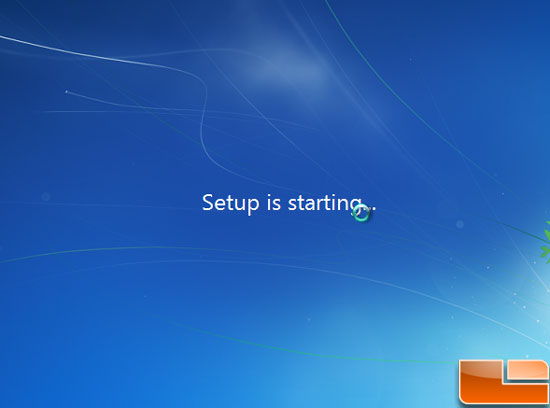 And now Windows is ready to start the setup!