HIS Excalibur X600 XT VIVO Edition
By
Introduction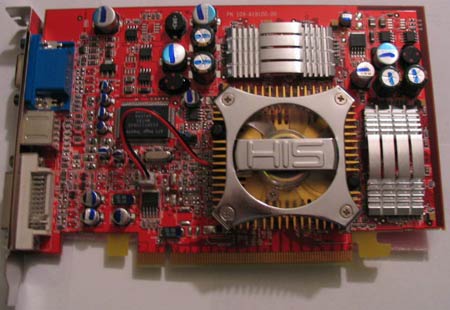 Today we will be reviewing the HIS Excalibur X600 XT video card, which is based off the RV380 core by ATI. The X600 XT video card is a PCI Express Card, and we are comparing it to Asus's 9600XT, which is an AGP Slot Card. Although this card has been out for a little while, we feel our readers would like to see how this good quality, mid-priced card sizes up to some of the newer gaming titles as well as its performance against its AGP counter-part!
The Bundle: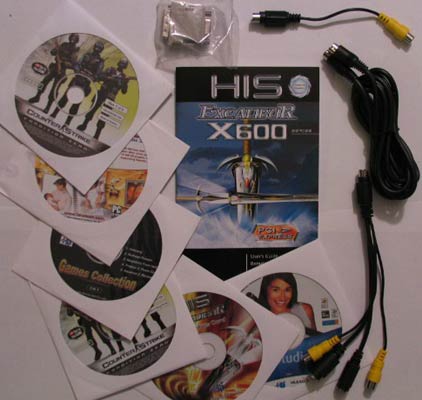 As you can see, this card comes with quite the package! It comes with six cd-roms, and that includes Counter-Strike, Condition Zero, a 5-in-1 Games Collection, PictureEZ Digital Photo Suite, VideoStudio 7SE, and of course, the graphics installation card. The card also comes with the user's manual, composite to s-video adapter, s-video cable, vivo cable, and a DVI to VGA adapter. HIS did a great job of supplying all of the cables you need to use the provided features on the card!
Key Features:
ATI Radeon X600 XT VPU — 500 MHz
256MB — 128bit DDR memory — 756MHz
Four parallel pixel pipelines
Two vertex shader pipelines
SHARTSHADER 2.0
SMOOTHVISION 2.1
HYPER Z III
VIDEOSHADER
Native X16 lane PCI Express
DirectX 9 and OpenGL supported
VGA, TV-Out and DVI-I supported
Optional: VIVO Video Capture
Next we will introduce you to more details of the HIS X600 XT.