Hands On With Devil's Canyon – Intel Haswell Refresh
By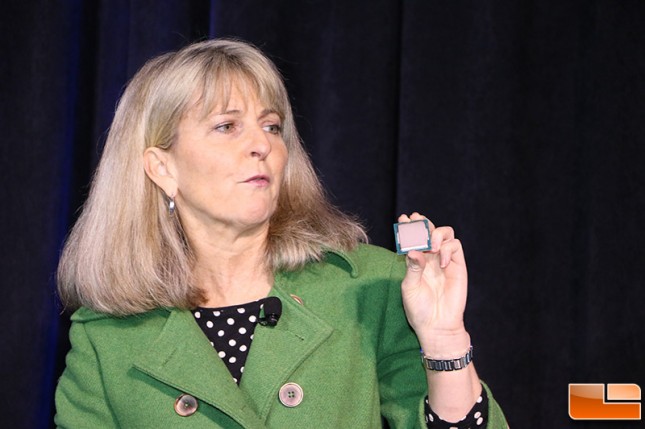 Motherboard makers have informed us that many of their Z97 boards will be ready to launch here in the April/May time frame, but it looks like Intel's 5th Generation Core 'Broadwell' processors are expected to be introduced in very late Q3. Basically, the new Intel 9 series motherboards are launching months ahead of its new processors. Intel hopes to fill the timeline gap with the Haswell Refresh processors and last night we found out that these new processors have been internally code named Devil's Canyon. Intel says that an improved Thermal Interface Material (TIM) between the CPU core and heat spreader is one of the key features of this enthusiast-class of processors, but it looks like this might be a new stepping. The improved TIM will be welcomed by many enthusiasts as those that have removed the lid of the processor have seen a 10-15C drop in temperatures. If Intel improves the TIM it is very possible to see a significant improvement in overclocking headroom! Intel has been very quiet about the performance differences between this chip and the previous Haswell processors, but we are slowly finding out more.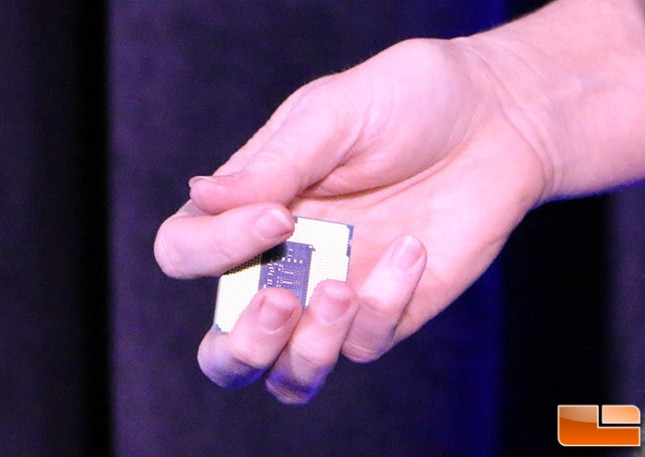 Intel informed us that Lisa Graff was holding the first Devil's Canyon processor (possibly the Intel Core i7-4790) in her hand. We tried to get pictures of it after her presentation, but the chip was already hidden away. We heard that the layout on the back of the processor is slightly different than the current Haswell processors and the one picture that we took of the processor in her hand from 30 feet away appears to confirm that.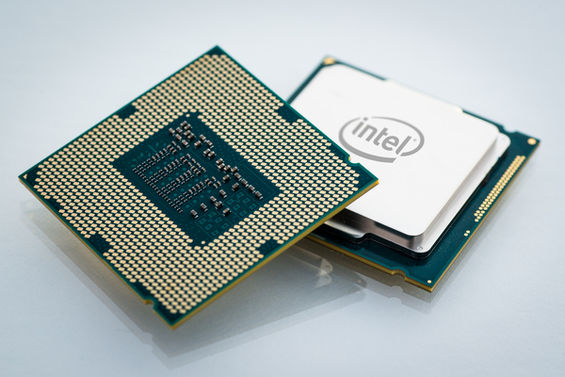 Here is the official Intel PR photo of the new Devil's Canyon (above) and the old layout of the original Haswell Series (below).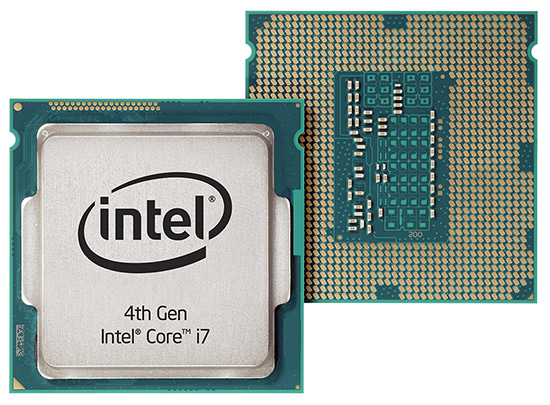 The one bad bit of information is that it appears that Devil's Canyon will only be supported by the Intel 9-series motherboards. Intel is very tight lipped on what they are saying, but if this is true they will be locking down what boards support these new CPU's by the CPU micro code in order to push sales of their new Z97 platform. We originally thought the Haswell Refresh would be for the 8 and 9 series! Both are LGA1150 processors, so one would hope that it would be supported on Intel 8-series boards!
One other tidbit of information that we learned last night is that the upcoming unlocked Intel Pentium Anniversary Edition Processor can only be overclocked in a Z-Series motherboard. That means the entry-level processor will need an enthusiast-class Z87 or Z97 motherboard to be fully utilized. Interesting…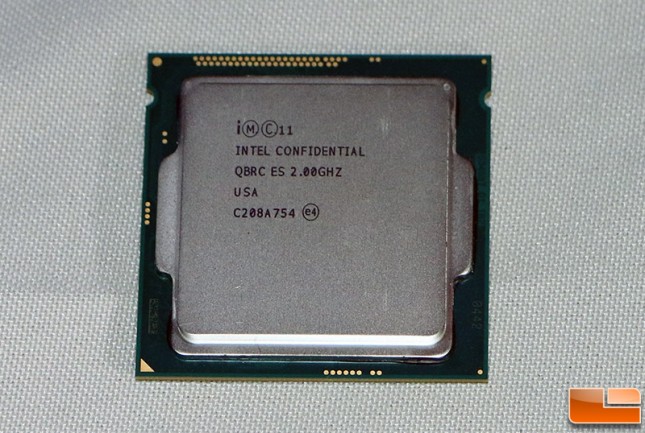 One other processor that saw last night at the Intel press conference was this one with the sSpec of QBRC. It appears that this is an Intel Xeon 2GHz dual-core processor and we have absolutely no clue what it was doing there. We took pictures of the front and back of it though, so we might as well share!