GIGABYTE Shows off G1.Assassin 3 & Thunderbolt 2.0 Motherboards at IDF
By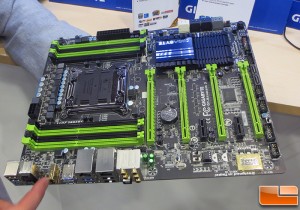 IDF is coming to a close but GIGABYTE is still showing off what the have coming up. The most eye catching motherboard that had out to see is the up coming G1.Assassin 3. The G1. Assassin 3 is based on the Intel X79 chipset and the LGA2011 socket, but it's designed with the latest Intel Ivy Bridge E processors in mind.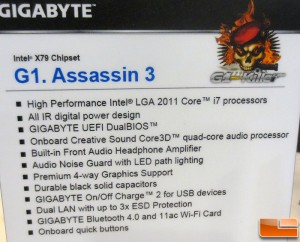 There's no shortage of features on the GIGABYTE G1.Assassin 3. As mentioned it features the LGA2011 socket and Intel X79 chipset, IR digital power design, UEFI BIOS, front audio headphone amplifier, 4-way graphics support, Bluetooth 4.0, and a Wi-Fi AC card.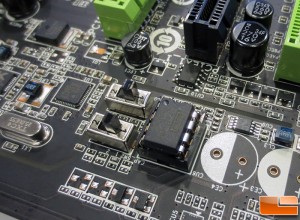 The GIGABYTE G1.Assassin 3 features the GIGABYTE AMP-UP audio. The AMP-UP audio allows you to swap out different amplifiers into the motherboard. This give the end user just about unlimited control of their audio experience as there are a number of different audio amplifiers available from GIGABYTE that can be placed into the board.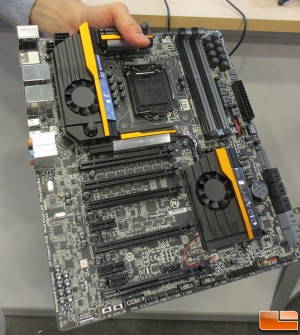 The GIGABYTE GA-Z87X-UD7 TH is one of the highest end Z87 motherboards from GIGABYTE and will feature Thunderbolt 2.0! The heatsink is quite comparable to the Z87X-OC Force, it features the capability to run water cooling built into it! The Z87X-UD7 TH and the G1.Assassin 3 aren't available just yet, but watch for them in the coming months.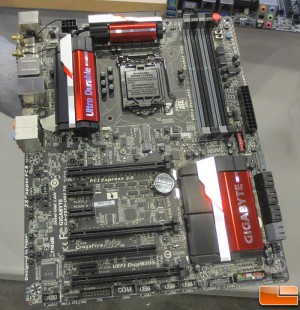 The GIGABYTE GA-Z87X-UD5 TH is launching as well here at IDF. Just in case you didn't make the guess, the TH at the end of the name is for thunderbolt. The Z87X-UD5 TH features a pair of Thunderbolt ports on the I/O panel. This is one of the higher end boards from GIGABYTE and you can bet that it's going to be a great performer!