Gears of War 4 PC Performance Benchmarks
By
Gears of War 4 PC Performance Benchmarks
Now that Gears of War 4 has been released and both AMD and NVIDIA have released game ready drivers for this title we can run some video card benchmarks! AMD and NVIDIA both had their driver teams working up until the very last minute to ensure they got as many performance tweaks and bug fixes into their day-1 drivers. Gears of War 4 is an interesting game title in the sense that it must be run on Windows 10 Anniversary Edition and uses the DirectX 12 API with features like async compute and tiled resources. Gears of War 4 has check minimum, recommended and ideal system specifiactions published for both AMD and Intel/NVIDIA systems and theyre all pretty beastly.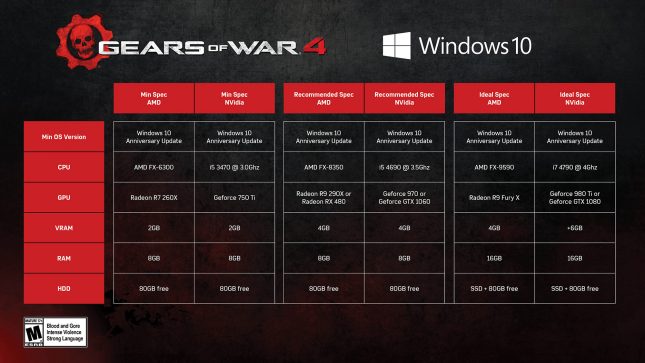 According to the 'ideal' system specifications you'll want to be running an AMD FX-9590 or an Intel Core i7-4790 processor and either an AMD Radeon R9 Fury X or a NVIDIA Geforce 980 Ti / Geforce GTX 1080 graphics card. The recommended specifications aren't much easier on graphics card as it is suggested you run an AMD Radeon R9 290X / Radeon RX 480 or an NVIDIA GeForce GTX 970 / GeForce GTX 1060. Those are all fairly new higher-end cards. If you have a video card older or slower than the Raddeon R7 260X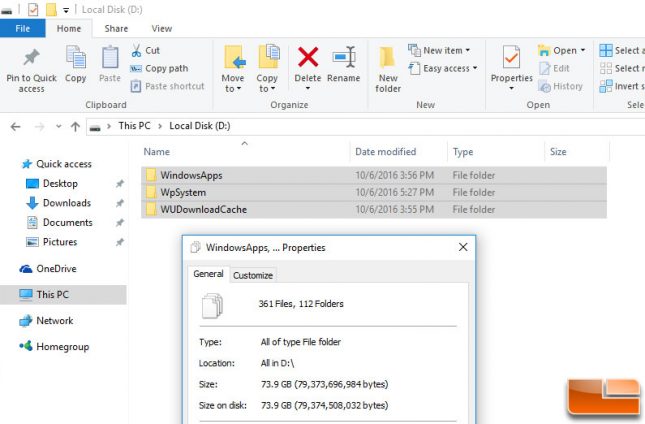 They really aren't kidding about needing 80GB of free space as we installed the game by itself on a secondary SSD and found that it used up 73.9GB of space!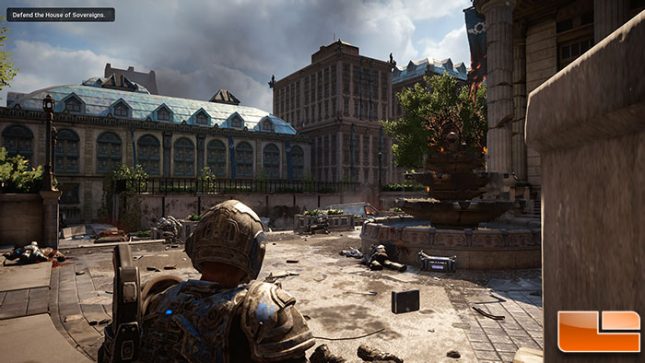 Microsoft and the developer (The Coalition) have worked hard to make the PC port not suck and have placed over 30 graphics cards settings in the option menu with over 100-plus options that you can adjust.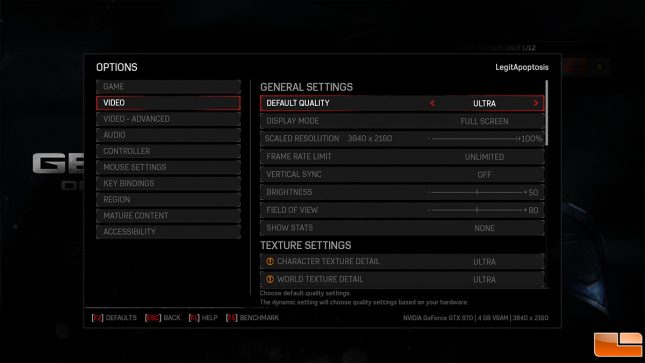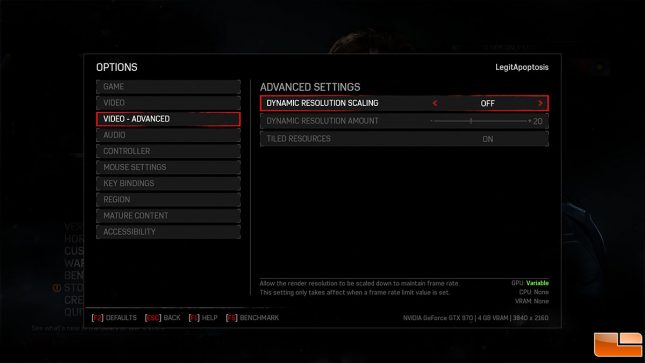 NVIDIA already has a great Gears of War 4 graphics and performance guide that they wrote up and posted online that dives deep into many of those settings. The performance guide they wrote up is over 7,000 words and has interactive comparisons of different settings, the impact that many have on performance and then general performance on ten different NVIDIA graphics cards. Since NVIDIA has spent days if not weeks preparing and testing all that we'll skip over that and just focus on doing independent performance testing on AMD and NVIDIA graphics cards to show you the real numbers that we manually ran on our test system.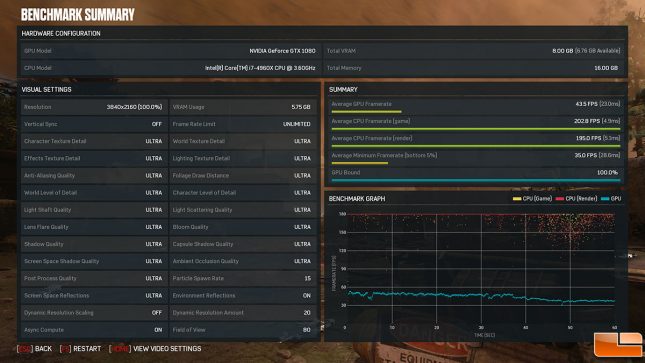 Gears of War 4 comes with a built-in benchmark that appears to be pretty decent and shows the average minimum framerate (bottom 5%) in the results. This is the benchmark that we ran on nine different graphics cards with Ultra image quality settings to see how they would perform.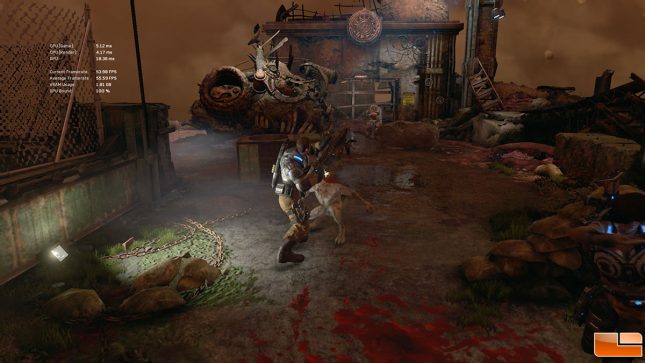 Before we look at the numbers, let's take a brief look at the test system that was used.