Fractal Design Arc Midi R2 Mid Tower Case Review
By
Arc Midi R2 Retail Packaging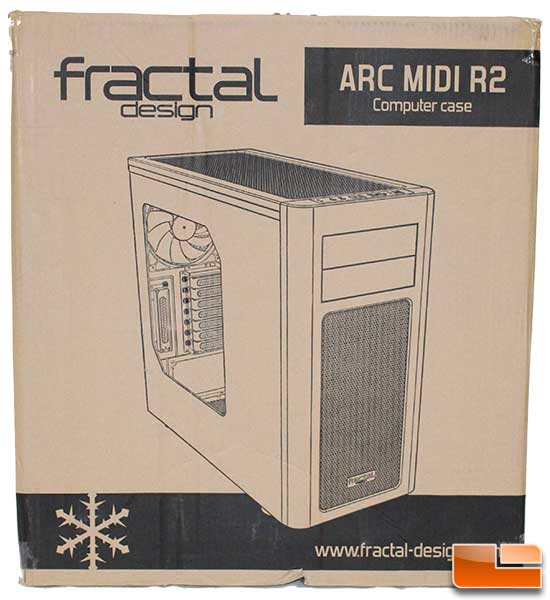 The Fractal Design Arc Midi R2 is a mid-tower case, so the box isn't very large; it is approximately 12.5" x 24" x 22" (WxHxD) and with a shipping weight of 26.5lbs it shouldn't be too hard to get it to its final destination. The packaging isn't very fancy, and the front of the box doesn't provide much information, simply the model name and a picture of the case.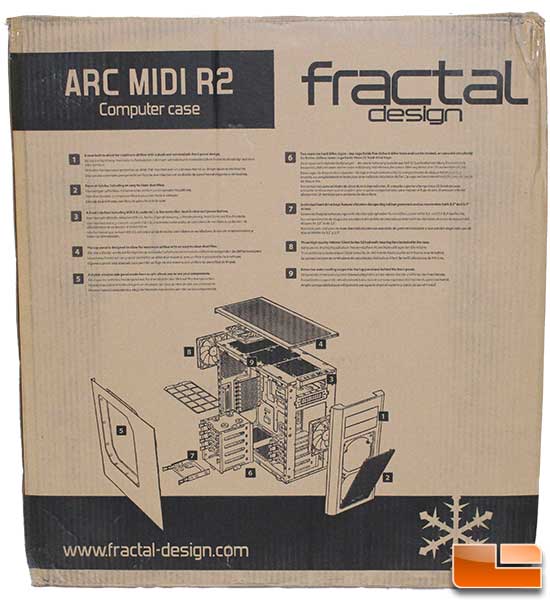 The back of the packaging shows us a picture of the case in a breakdown view, with each of the major features numbered for easy identification and a quick description of the feature which is presented in four different languages.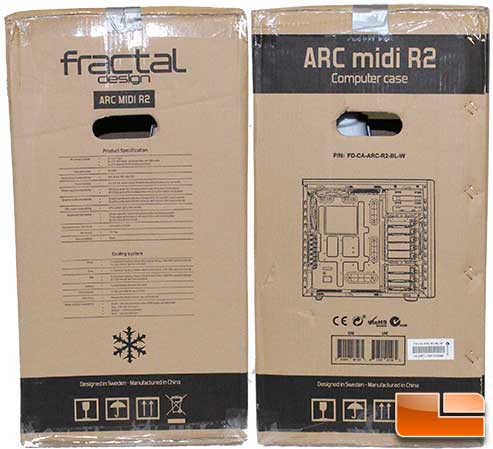 One side of the packaging provides a detailed list of the product specifications and the cooling system. On the other side of the box it provides a simple view of the internal components of the case.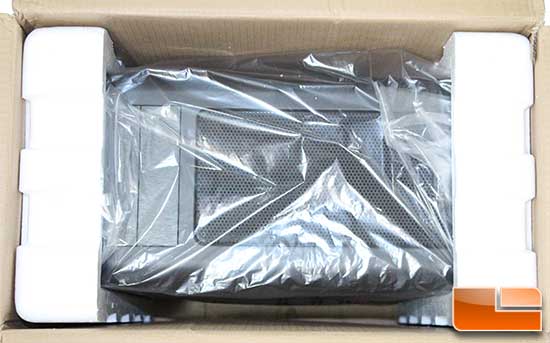 Opening the box, we find the Arc Midi R2 is packaged in a plastic bag between two large Styrofoam blocks. Each of these provides sufficient protection against moisture and most minor shipping damage.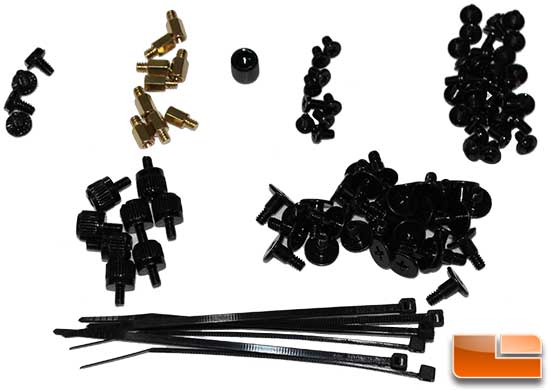 Within the Arc Midi R2 we found a little black box that is clearly identified as containing the accessories necessary to install your components. This included four power supply screws, nine motherboard standoffs (and an installation bit), nine motherboard standoff screws, thirty-two SSD screws, eight 5.25" optical bay thumbscrews, thirty-two anti-vibration hard drive screws and finally six cable ties.