First Look: Alienware High Definition Media Server
By
The Unveiling of The Alienware High Definition Media Server
Legit Reviews was able to snag one of Alienwares first High Definition Media Servers off the assembly line to take a closer look what could be the future of home computing and entertainment. These high-end media servers are designed for users looking to create a connected and fully-integrated home theater. The price of the media server is between $5000 and $7000 depending on the configuration that you desire.

In the next few weeks Legit Reviews will partner with two custom home theater installers in Los Angeles to get their views on the functionality and operability of the Alienware HD Media Server (HDMS). Because this flagship media server is not intended for normal consumers to install, Alienware is only making these servers available to profession installers. Until our installers have a go at it and report back to us, we wanted to at least give you a sneak peak as to what you will see after our installers get through.
At the core, the Alienware HDMS is driven by an Intel Core 2 Quad processor running with an X38 chipset. The HDMS is a multifunction High-Definition Digital Video Recorder (DVR) with a built in Blu-ray player and recorder. It also features 4 hot swappable drive bays for up to 4TB of storage (with 1TB reserved for OS) in a RAID 5 configuration.

Alienware has loaded this baby with Windows Vista Home Premium, but to unleash the power that supports 4 CableCARDs tuners, you can choose to upgrade to Windows Vista Ultimate.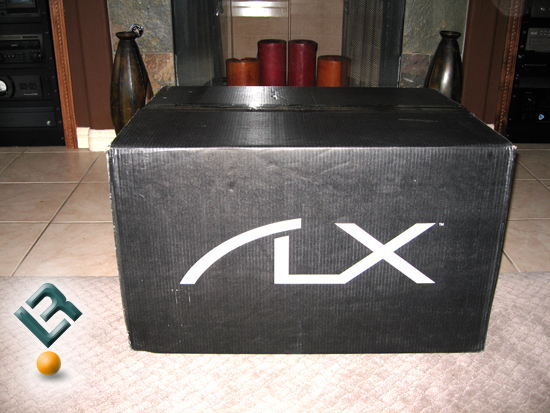 The first thing to notice is that this is a huge box! In typical Alienware style, the Media Server is boxed in a big ol black box that they seemed to have borrowed from Alienwares Area-51 ALX series.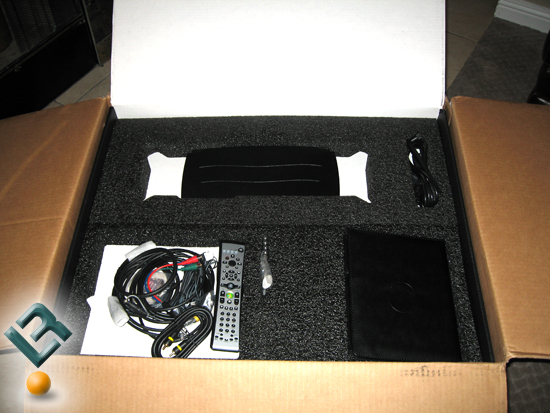 Inside, we see a slew of cables to connect to your home theater as well as a Gyration RF wireless keyboard and Gyration RF Universal remote control with a mouse-like pointing device. There is a users manual, Alien ReSpawn System Recovery CD, and AMD Live! CD that is housed in a sweet-looking Alienware notebook.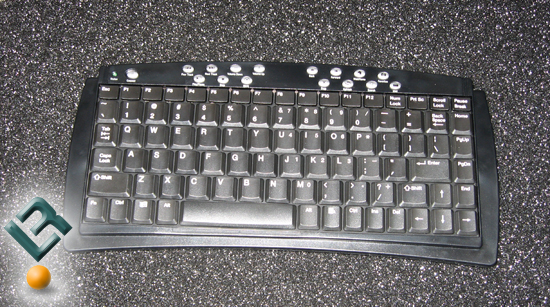 The keyboard actually has a cool little top lid on it so that you can easily store it away without having to worry about someone spilling a drink on it or getting it smashed somehow. You see this same exact keyboard in many conference rooms where Gyration is a mainstay.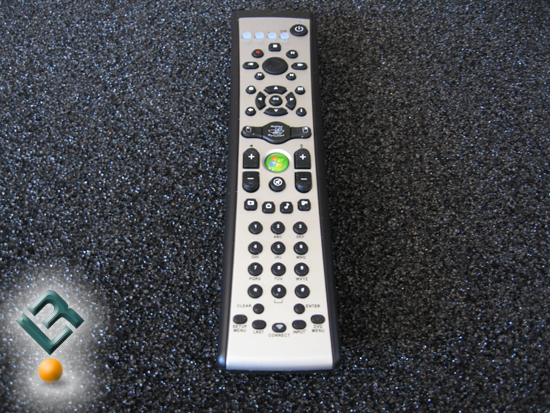 The Gyration TV remote is a universal remote that can control not only the HD Media Server, but the TV, and Cable/Satellite set top box. The remote has a special feature that allows you to control a mouse-like cursor on your TV screen allowing you to navigate any screen you see that normally takes a keyboard and mouse. Very tricky!