Finally an Otterbox for Palm Treo 680, 750 and 755p Users
By
Final Thoughts on the OtterBox 1921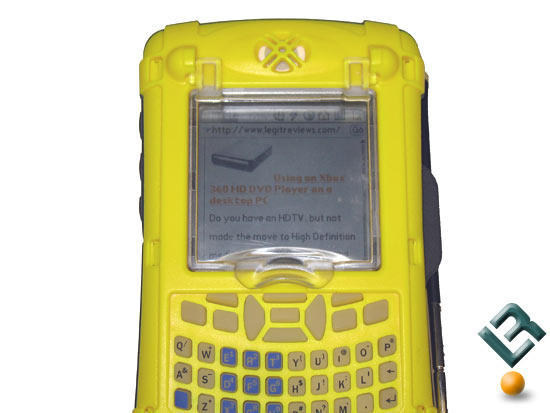 After using the OtterBox 1921 for a couple months there are a few areas that should be touched on to keep this review straight up and totally legit. The non-alphanumeric keys on the OtterBox 1921 are not labeled. For long time Treo owners this shouldn't be a big deal as you likely have these keys stored in your long term memory, but if someone wants to borrow your phone they will have no clue what button is send and which ends a call. I contacted OtterBox and they had the following comment in response to our concern:
The OtterBox 1920 and 1921 Treo Cases both have the same keypad, so we needed to have a universal fit. It fits the 650, 700, 680, 750 and 755p models it needed to have a general functioning for all the phones.
This is their marketing PR putting it nicely that it was done to cut down on costs, so one keypad is being used on a couple different production OtterBox models. Other than the top non-alphanumeric keys not being labeled another gripe was the fact that the directional buttons would sometimes not work correctly. If the 'select' or 'enter' button was pressed it would activate the up button. Again I contacted OtterBox and they replied back with the following:
We havent heard of the top navigation button sticking. One suggestion is to make sure the keypad is pushed up all the way. You can do this by pushing the keypad up into each of the key cut-outs from the inside and push towards the front of the case.
I of course tried their solution, but it didn't help solve the issue and still to this day the button select button often doesn't work right. Other than those areas of concerns the case has been flawless.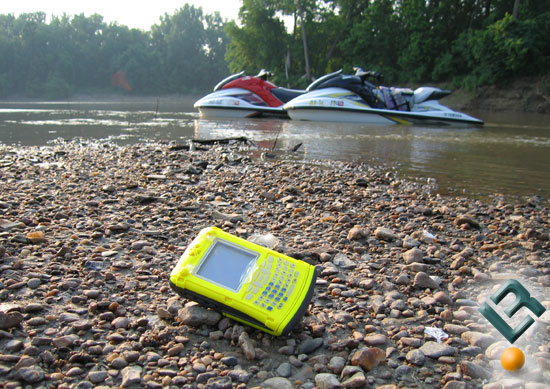 Numerous times I've taken the OtterBox 1921 with me out on the Missouri River on the 2005 Yamaha WaveRunner GP1300R and my phone has lived every time. Doing over 70MPH on the water while jumping barge wakes is not the ideal place to have a phone, but with the OtterBox 1921 protecting my phone it goes in the storage compartment and is then out on the shore or sandbar being used seconds later. I don't use the OtterBox 1921 every day as it isnt necessary for my lifestyle, but I do use it every time I go off the beaten path. Sure I sit behind a computer every day in a climate controlled room, but I'm a weekend warrior and finally have a phone than can take the abuse! At $129.99 the OtterBox 1921 wont be for everyone, but it sure beats buying a new Treo!
Legit Bottom Line: The Treo 680, 750 and 755p smart phones finally have an OtterBox case to protect them from all the abuse you can dish out!