EVGA GeForce RTX 2060 XC Gaming Video Card Review
By
Is The Affordable EVGA RTX 2060 XC Right For You?
NVIDIA Turing-based GeForce RTX graphics cards are now widely available at retailers worldwide and we are starting to see some selling for less than the suggested retail price! The introduction of the GeForce RTX 2060 cards means that gamers can now get an RTX-20 series card capable of doing real-time ray tracing for under $350! Earlier this month we saw the EVGA GeForce RTX 2060 XC Black on sale for $329 online. Being just $20 below the SRP might not impress everyone, but it is still nice to see!
The RTX 2060 is powered by the NVIDIA TU106 'Turing' GPU and offers 1920 CUDA cores, 240 Tensor cores and 30 RT cores. This is slightly behind the GeForce RTX 2070 series that is based on a more enabled TU106 GPU with 2,304 CUDA cores, 288 Tensor cores and 36 RT cores. Both cards also use the latest GDDR6 memory, but the RTX 2060 has just 6GB of GDDR6 rather than 8GB. These are the key differences between these two models and is why the RTX 2060 starts at $349 while the RTX 2070 starts at $499.

Today we are taking a look at the EVGA GeForce RTX 2060 XC Gaming graphics card that is sold under part number 06G-P4-2063-KR. This model comes factory overclocked with a 1365 MHz base clock with an 1755 MHz boost clock. It also includes EVGA's massive 2.75 slot GPU cooler with one Hydro Dynamic Bearing (HDB) fan for $359.99 shipped. The 'base' RTX 2060 model for most regions is the RTX 2060 XC Black that has a lower boost clock (1365 MHz base and 1680 MHz boost) for $349.99 shipped. So, an extra $10 gets you a substantially higher boost clock as you'll certainly see a performance difference from a 75MHz higher GPU clock frequency. Right now you can get either Anthem or Battlefield V with the purchase of any EVGA GeForce RTX 2070 or 2060 graphics card. The game code offer runs through February 25, 2019 or while supplies last.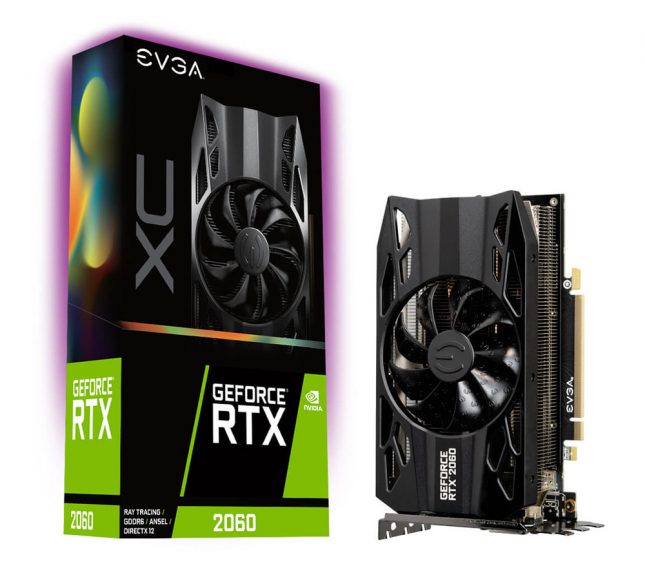 The EVGA GeForce RTX 2060 XC Gaming is a fully custom card that features a 2.75-slot cooler and measures in at 7.5-inches in length. The NVIDIA GeForce RTX 2060 Founders Edition card measures in at 9.0-inches in length, but only takes up 2-slots. The short length of this model is appealing, but the fact that you will be using up three slots means that it may not fit in all cases. Many of the mini-ITX cases on the market today only support 2-slots, so if you need a dual-slot card you might need look at something like the EVGA GeForce RTX 2060 XC Ultra Gaming that takes up just 2-slots and is $379.99 shipped.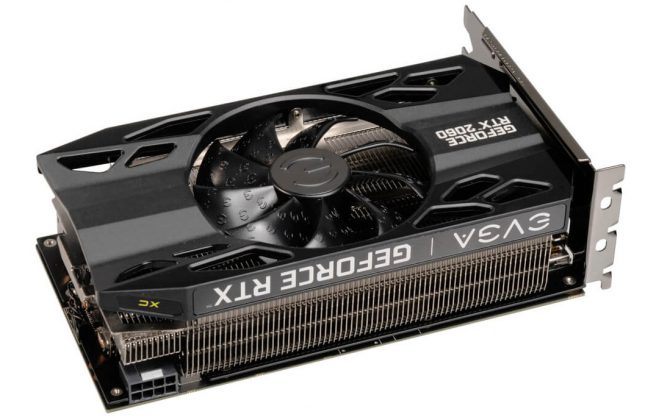 When it comes to power connectors, the EVGA GeForce RTX 2060 XC has just one 8-pin along the top edge of the graphics card. This model has 6 power phases and that should be plenty unless you are looking to do some serious overclocking and trying to break world records.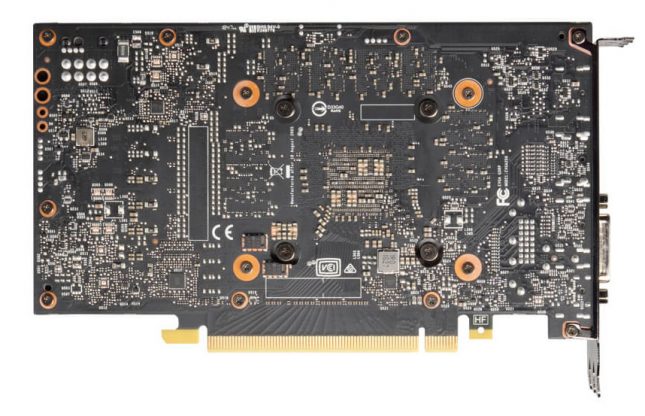 EVGA does not include a back plate on any of their RTX 2060 models.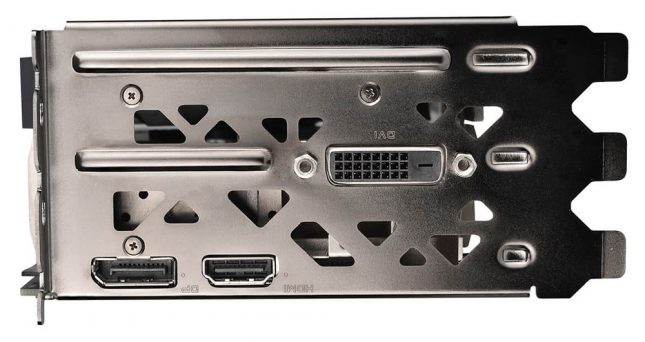 When it comes to display support you have DisplayPort 1.4, one HDMI 2.0b connector and one DVI-D connector.
Let's take a look at the test system and then see the benchmarks!