E-Power Silent Engine 550W Power Supply (PSU)
By
Specifications and Features
When picking out a power supply most people forget that a power supply is the heart of any personal computer and needs to be stong and well made. Taking into consideration that leading enthusiast motherboard companies like DFI are requiring at least a 500W power supply for systems running a high end processor and nVidia 6800 Ultra's or higher. If you are upgrading that computer you built or bought two or three years ago chances are your power supply will not meet today's power supply requirements. Today we are taking at look at the E-Power EP-550P5-T1 ATX12V 550W Power Supply. This power supply comes rated at 550W and features a pair of 6 pin PCI express VGA connector to support the latest PCIe graphics cards, a 4+4 pin +12V connector that can be used as an EPS connector (DFI's latest nF4 Expert board uses an EPS connector), and to top it all off the cables feature E-Power's EZ cable plug to make things look nice and clean in your case. Now that we are sure the E-Power Silent Engine Tiger 550W PSU has all the latest features let's take a look and see who E-Power is.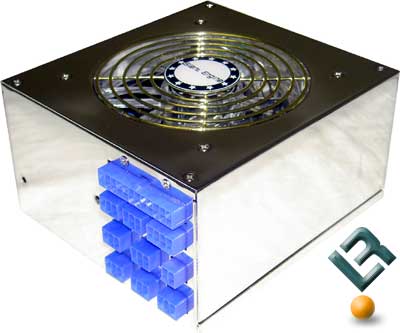 About E-Power
Founded in 1990, E-Power Technology is a leader in high performance PC power supply technology. Headquartered in City of Industry, California, the company has grown from a small supplier of PC power supply into a diversified manufacturer of high technology products including PC gaming, server, workstation and industrial power supply. E-Power Technology products are currently used in a variety of professional and consumers markets including industrial server, PC gamer and general computing applications. The Silent Engine Power Supply is evident in every product we deliver – from superior development, to product availability, product reliability and value.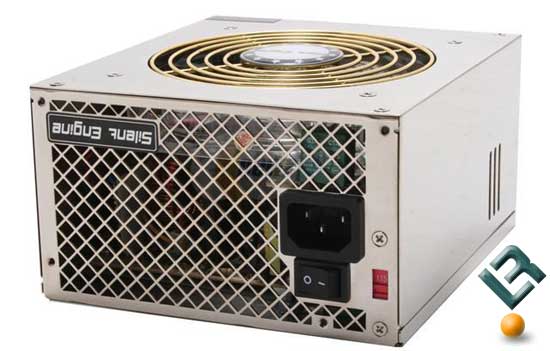 EP-550P5-T1 Features:
E Power Technology Silent Engine technology with 120mm cooling fan
EMI filter added PCIe power leads for SLI function
EZ cable plug for all power leads
Able to use in even IPC or storage cases not required a board to power up
20+4 Pin ATX connector and 4+4 connector to fit PCIe and non PCIe boards
Compatible with P4, AMD, Dual Xeon EPS 12V boards
Short Circuit Protection, Short Circuit Protection
Over Voltage Protection, Over Current Protection
UL, CE, CB, FCC certified
100% HI-POT tested
3 year limited warranty
Black mesh wrapped power leads and reflective nick coating chassis
Model

EP-550P5-T1

AC Input

115-230Vac

Current

10/6A

Frequency

60/50Hz

DC Output

+3.3v

+5v

+12v1

+12v2

-12v

-5v

+5vsb

Max. Load

28A

48A

20A

20A

1.0A

0.8A

2.5A

Wattage

210W

240w

240w

12W

4W

12.5W

550W

Peak

650W
The numbers look good on paper. It would seem that there is plenty of power to feed even the hungriest of beasts. Only some testing will tell for sure, but first lets take a look at the box and what comes in it.