CPU Bottleneck? GeForce GTX 1080 Ti Tested on AMD Ryzen versus Intel Kaby Lake
By
3DMark Fire Strike and Deus Ex: Mankind Divided
Futuremark 3DMark Fire Strike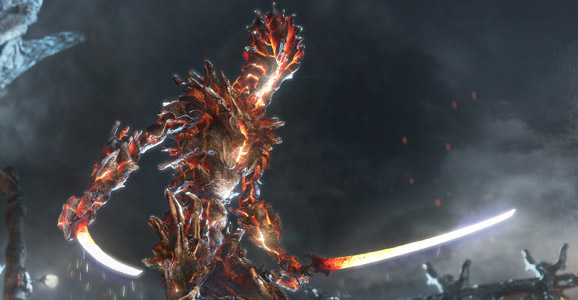 3DMark Fire Strike is the new showcase DirectX 11 benchmark for high-performance gaming PCs. Using a multi-threaded DirectX 11 engine, Fire Strike includes two graphics tests, a physics test and a combined test designed to stress the CPU and GPU at the same time. 3DMark Advanced and Professional Editions include an additional Extreme preset for highend systems with multiple GPUs. Fire Strike is only available in the Windows editions of 3DMark initially.
3DMark Fire Strike Physics test benchmarks the hardwares ability to run gameplay physics simulations on the CPU. The GPU load is kept as low as possible to ensure that only the CPU is stressed. The Bullet Open Source Physics Library is used as the physics library for the test. The test has 32 simulated worlds. One thread per available CPU core is used to run simulations. All physics are computed on CPU with soft body vertex data updated to GPU each frame.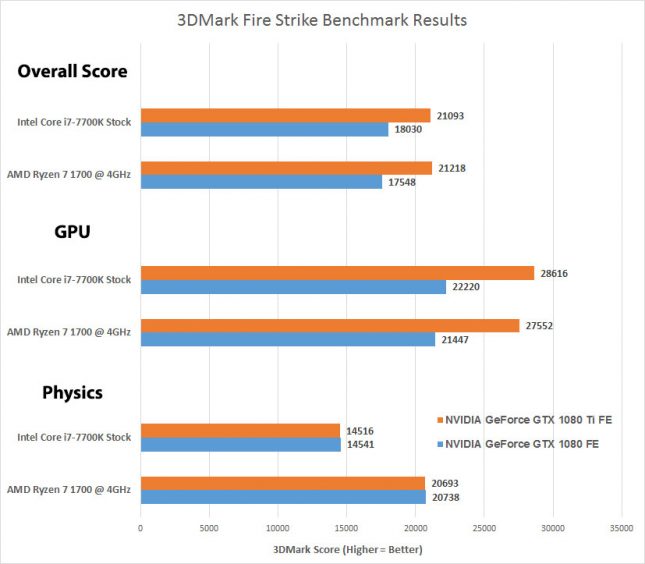 Results: The Intel Core i7-7700K 'Kaby Lake' processor running at stock speeds was able to score higher in the GPU benchmark, but gets crushed by the AMD Ryzen 7 1700 overclocked to 4 GHz on all cores in the Physics test. Due to how Futuremark weights the test the overall score between the two processors is pretty close to one another. Both processors scale nicely by moving from the NVIDIA GeForce GTX 1080 FE to the NVIDIA GeForce GTX 1080 Ti as we saw a 22.2% gain on the AMD Ryzen 7 1700 overclocked and a 22.4% gain on the Intel Core i7 7700K.
Deus Ex: Mankind Divided
Deus Ex: Mankind Divided is an action role-playing stealth video game developed by Eidos Montreal and published by Square Enix. Set in a cyberpunk-themed dystopian world in 2029, two years after the events of Human Revolution, Mankind Divided features the return of Adam Jensen from the previous game, Deus Ex: Human Revolution, with new technology and body augmentations. The game was released on August 23rd, 2016 for PC users.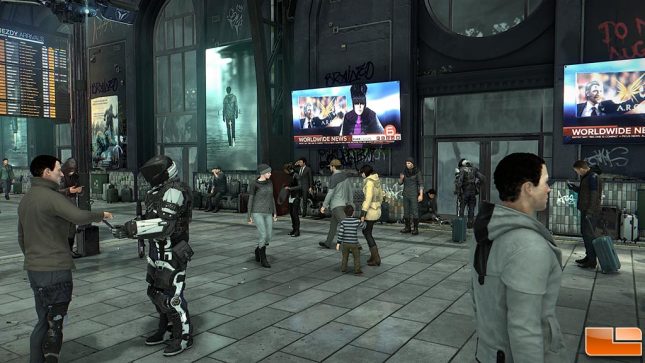 Deus Ex: Mankind Divided uses a heavily modified version of the Glacier 2 engine that has been tweaked so much that they are now calling it the Dawn game engine.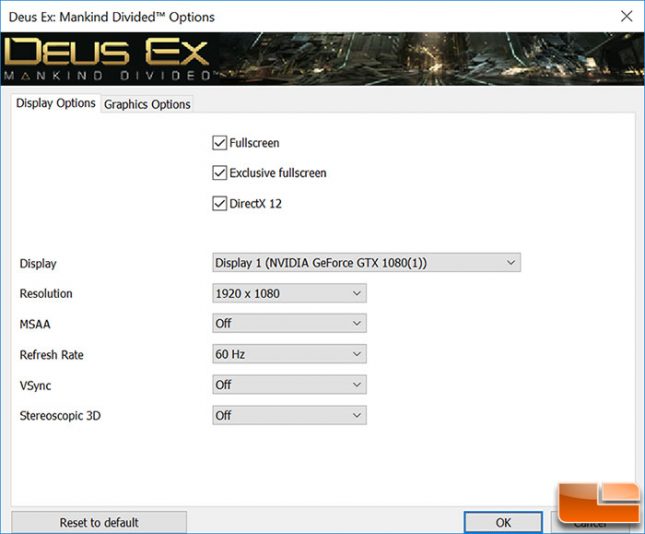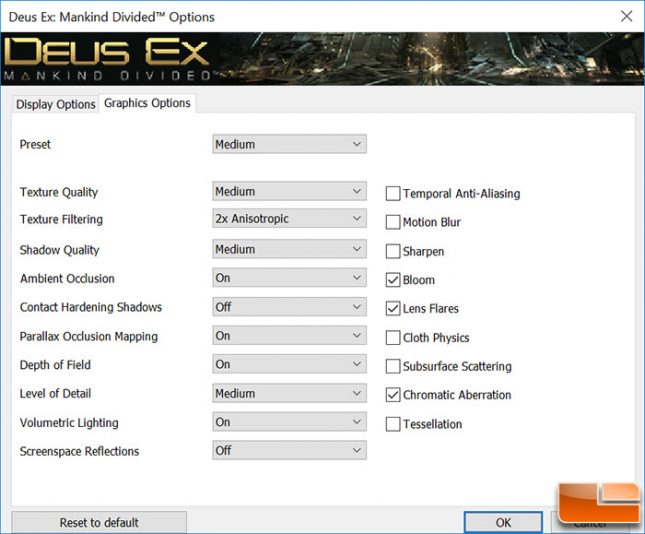 We took a look at GPU performance using the DX12 API setting paired with the Medium image quality preset with MSAA and VSync turned off. We picked to run just Medium image quality settings due to how tough this game title is to render and we feel that most gamers will use this setting.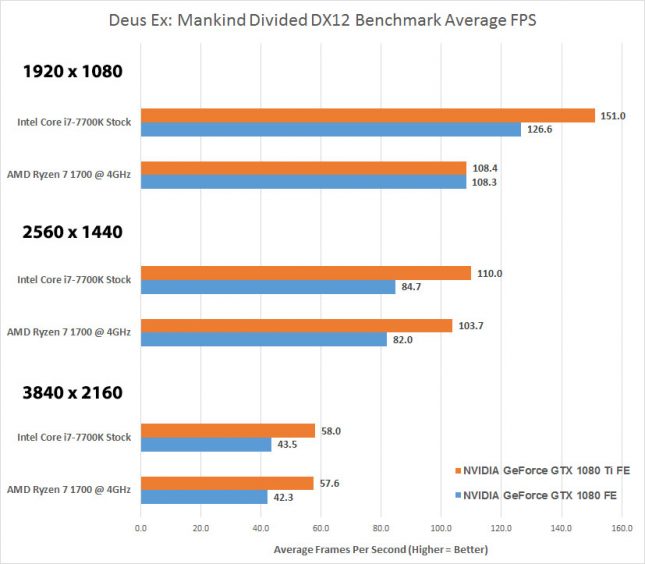 Benchmark Results: In Deus Ex: Mankind Divided when moving from the NVIDIA GeForce GTX 1080 FE to the GeForce GTX 1080 Ti we saw very nice scaling on the the Intel Core i7-7700K processor as we got 25% gains at 4K, 23% gains at 1440P and 16% gains at 1080P. The AMD Ryzen 7 1700 processor scaled 27% at 4K, 21% at 1440P, but didn't scale at all at 1080P (0.1% doesn't count). It looks like the AMD Ryzen 7 1700 processor at 4GHz on all cores is actually bottlenecking the platform and therefore we get no performance scaling whatsoever by moving up to a GeForce GTX 1080 Ti FE graphics card.