Corsair Nautilus 500 Water Cooler Review
By
Water Cooling For Under $159.99
For years finding a decent water cooling kit means that enthusiasts were going to spend $200+ on a kit that they had to piece together. The folks over at Corsair Memory have been trying to bring high end water cooling technology down to the mainstream price point and Andy Paul, the CEO of Corsair firmly believes that the Corsair Nautilus 500 is the kit that will do just that. Launching with the MSRP of $159 this kit is aimed at the mainstream consumer. Sorry enthusiasts this kit is was not designed for you!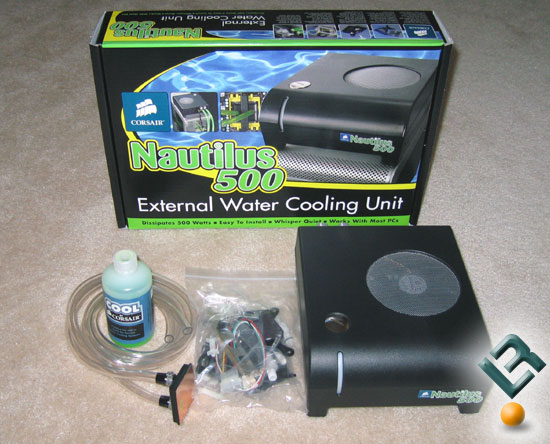 Taking a look at the retail packaging (shown above) one can really sense that Corsair has high hopes that the Nautilus500 will make it onto retail store shelves. The box clearly states what the Nautilus500 is and what one should expect when they take one home.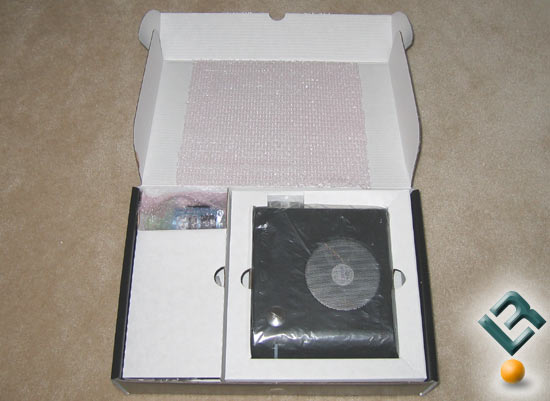 Once you open the box one finds everything neatly packed just like a motherboard, if you have every bought a retail packaged one before. Corsair clearly spent some time on the packaging and the layout of the design. Before we take a closer look at the Corsair Nautilus 500 let's take a trip down memory lane and look at a top secret photo of the early prototype that I took over a year ago!