Corsair K55 RGB Pro XT Gaming Keyboard Review
By
Corsair iCUE 4 and Final Thoughts
With the launch of their latest keyboards, Corsair has also revamped their iCUE software to support the new models and also took the time to revamp the interface. Let's take a quick peek at what Corsair's iCUE 4 application can do for the you and the K55 RGB Pro XT.
If you are already familiar with Corsair's iCUE software, you will immediately notice some changes to the Home Screen. Any device that is compatible with iCUE will be shown here, one nice change is that Corsair wireless dongle's for their devices now show up as separate devices. You can also have iCUE show you various sensors on your system, even if they are non-corsair branded. The "Scenes" will adjust all compatible devices to have the same color options across all devices.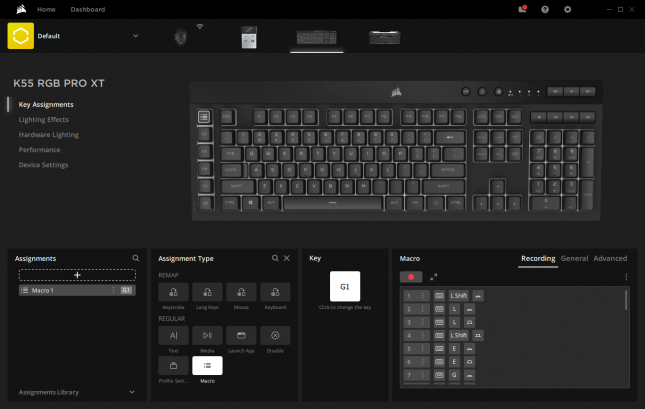 While you can record a 50 character macro without iCUE, using iCUE removes that limitation, there doesn't appear to be a limit on the size of macro you wish to create. In iCUE you can also edit your macro, however that isn't very easy to do. As I use macro's frequently, the interface is good, but it really needs to be more user friendly. One thing that I'm commonly asked is how the macros are stored. Corsair stores them in an XML file stored in the user profile directory, it is rather easy to find and easy to decipher.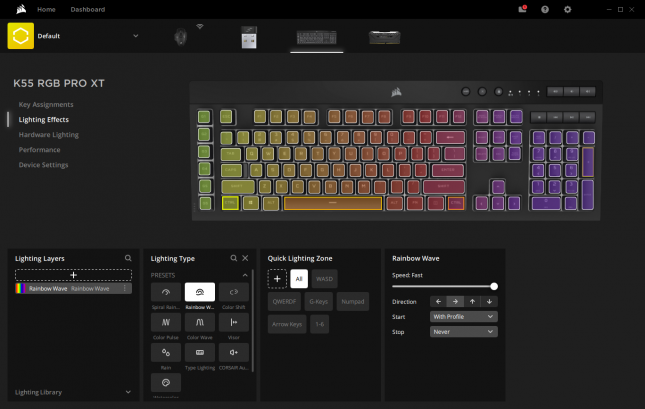 One of the biggest changes in the K55 RGB Pro XT compared to the previous model is that this model allows you to configure each key with different colors. There are still pre-configured zones you can use if you prefer. There are over nine different pre-configure lighting modes where you can assign it to the pre-configured zones or a custom zone. Each of these pre-configured lighting modes also has various options you can configure.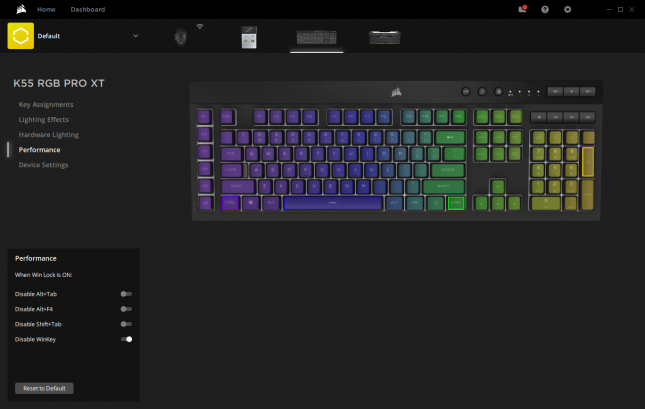 The Performance section allows you to customize the Win Lock button on the keyboard. Here you can disable four keystroke combinations that many gamers find highly annoying when gaming.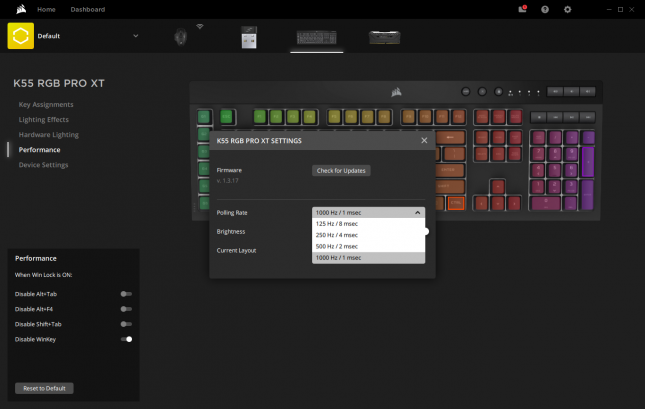 Finally, the Device Settings provides a few features. Here you can see the current firmware version, and check for an update (although iCUE will also notify you of any updates). You can adjust the polling rate in four pre-configured increments. One more place to adjust the brightness of the RGB LEDs and you can adjust the keyboard layout for seven different countries; US, Chinese, Russian, Korean, Taiwan, Thailand and Greek.
Final Thoughts
If you are not a fan of the modern mechanical gaming keyboard, the K55 RGB Pro XT is a great alternative. Corsair knows how to manufacture high quality gaming equipment with an attention to aesthetic details. The K55 RGB Pro XT is a small update to a great keyboard, allowing you to customize the RGB backlighting on a per-key basis with their iCUE application. Being a membrane based keyboard, it is highly responsive to typing and is very comfortable to use while gaming. Best thing is that there is none of that "annoying" clicking that we get from most mechanical gaming keyboards.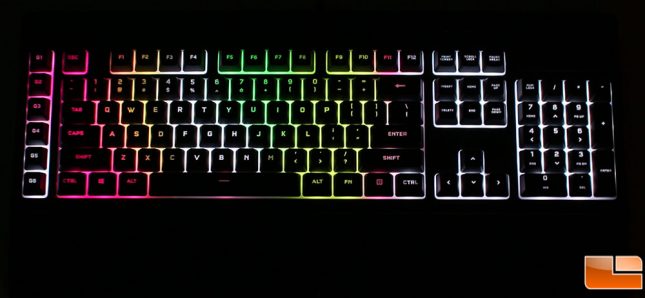 The RGB backlighting is bright (which can be adjusted on the fly) and vibrant. The ability to adjust the colors on a per-key basis will allow for you to truly customize your keyboard to your exact preference. Of course RGB backlighting doesn't impact the performance of the keyboard. The 1000HZ polling rate and anti-ghosting capabilities of the K55 RGB Pro XT means that you shouldn't have any issues with fast keystrokes on the keyboard.
One of the biggest downsides to the K55 RGB Pro XT is that is doesn't include a USB pass-through slot. This comes in handy for mice, headsets or other USB peripherals. For many this won't be a big deal, and considering the cost of the keyboard, it's understandable why Corsair didn't include the USB pass-through capability. The other thing I'd like to see changed, is really with the iCUE application, the macro creation tool could use a little work. The process to edit macro's can be tedious if you make a mistake, especially on longer macros.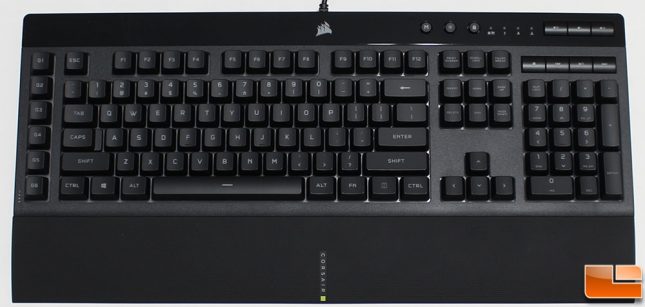 Corsair has priced the K55 RGB Pro XT at $69.99, which is on the higher end of RGB membrane based gaming keyboards. It is also a little more expensive than the previous K55 model, however with this model you get the per-key RGB backlighting. It really comes down to your preference in RGB backlighting whether the price makes it worthwhile.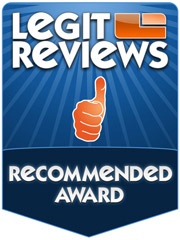 Legit Bottom Line: The Corsair K55 RGB Pro XT is a great update to their best selling membrane based gaming keyboard, with the biggest update being the per-key RGB backlighting capability.