Corsair HS60 Haptic PC Gaming Headset Review
By
Corsair HS60 Haptic PC Gaming Headset – Taction Technology and Conclusion
Do you ever try something you never knew you wanted, but then can't go without it? That's how I feel about the HS60 Haptic headset. They sound great and even with the Taction Technology turned off, the stereo sound quality of the HS60 Haptic is clean and balanced. Once the Taction Transporters were engaged, it felt like my head was surrounded by a subwoofer, but without the discomfort of all of that air moving back and forth. The bass reproduction was astonishing, as you could actually feel bass that was missing when just the stereo drivers were being used. Rather than bass being muddy, it was clean and had punch, with the lower notes really giving a deep rumble. Using the HS60 Haptic and then switching to other gaming headsets, I immediately felt like I was missing something. From music to in-game, the haptic feedback just made me feel more immersed and gave the audio a more complete sound, with those previously hard to reproduce frequencies coming to life. Corsair isn't the first to do a vibrating gaming headset, but based on my experience with the competition, they are the first to do it right.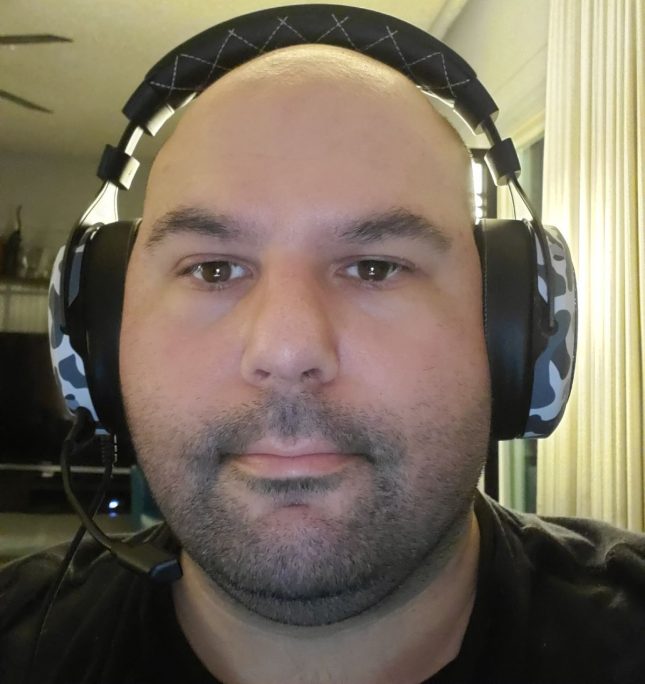 The Corsair HS60 Haptic are not only comfortable, they help provide a more immersive gaming experience
The lack of surround options for the HS60 Haptic may be a let down to some, but I've never been a fan of surround sound headphones. Windows Sonic is compatible with the HS60 Haptic for users who want a form of surround, but I suggest sticking with the stereo mode, as it sounds great and I found the HS60 Haptic to be very precise and detailed for gaming and the haptic feedback really added a layer of immersion to gaming, especially when playing titles like Doom Eternal that rely on intense, bass heavy music and sound effects.
The build quality of the HS60 Haptic is excellent. Everything feels solid and you get the feeling the HS60 Haptic can survive quite the beating. I do take issue with the USB cable not being replaceable, though. The USB cable can be lost to any number of incidents, including rogue cats, so not being able to replace it on a $129 headset (buy at Amazon) seems like a potential issue down the road. Thankfully, Corsair has a two year warranty on the HS60 Haptic, but still be sure to take care and watch out for your USB cable.
In terms of communication, the HS60 Haptic microphone is no slouch. It is a bit sensitive and will pick up ambient noise, but it is very clear and accurate. I have included an MP3 sample of the microphone in action so that you can get an idea of what kind of quality to expect in typical scenarios. I did have an air conditioner going in the background during recording.
The Corsair HS60 Haptic USB Gaming Headset offers a decent microphone
For users who want to experience something different that will give you a bit of extra sensory stimulation during gaming, I wholeheartedly recommend the HS60 Haptic. The H60S Haptic PC Gaming Headset sounds great, is comfortable and it feels like you have mini subwoofers attached to each ear when you're playing your favorite games. The only issue I can see is the $129 price tag. I think the technology is worth it, as Taction isn't just throwing a couple of rumble packs in a headset and calling it a day. When you hear the HS60, you realize that proper engineering when into their haptic technology and it definitely translates in the user experience. VR Gamers should definitely put the HS60 Haptic on their wishlist, as it is a perfect compliment to the immersion of a VR headset.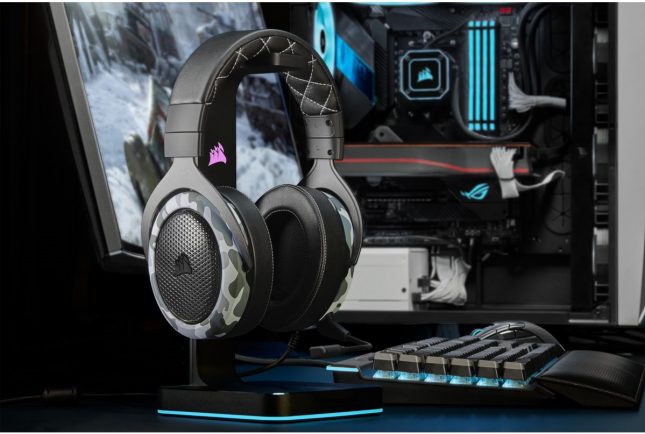 Kudos to Corsair and Taction Technology for bringing something so cool to gamers. I really hope that Corsair can work with Taction to make this technology viable for a future wireless headset, as I prefer to go untethered, but really don't want to go back to relying on 50mm drivers to pump out the bass.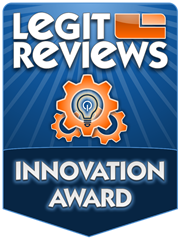 Legit Bottom Line: The Corsair H60S Haptic sounds great and the tactile feedback is a game changer. PC gamers looking to add something to their overall experience should definitely consider this headset.