Corsair GLAIVE RGB Gaming Mouse Review
By
Corsair GLAIVE & CUE 2 Software
The Corsair Utility Engine 2 (CUE) software can be found on their product website and the version at the time of this writing is 2.12.66. This is the software that works in conjunction with the hardware to apply customizations for the lighting, button macros, DPI adjustment, etc. Since I had been using the M65 PRO mouse on my PC, I already had this latest version installed and it recognized the GLAIVE RGB mouse quickly after it was first plugged in.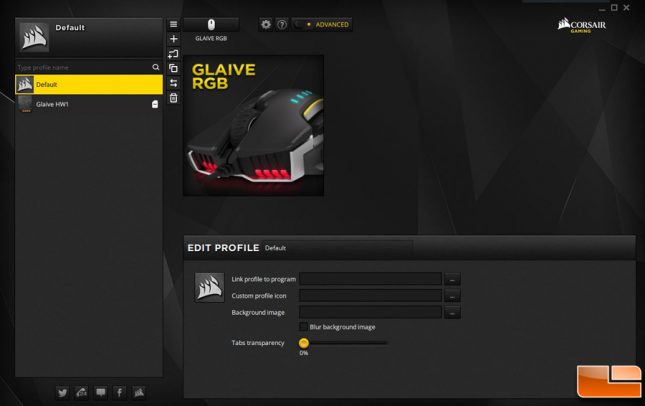 The first thing I did was check the available firmware for the device and it was already at the latest version available – 1.03. After that, it was on to the customization options.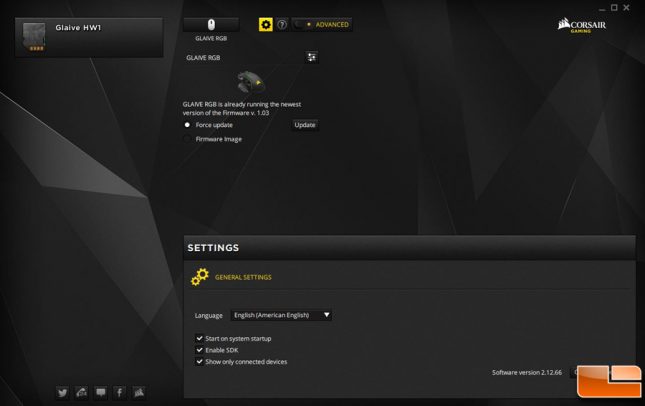 I started with the surface calibration tool which helps tailor the optical sensor to the surface to ensure tracking is optimized accordingly. It entails dragging a virtual icon around in circles while keeping the displayed meter in the green zone for a handful of seconds. Since I was using a Corsair mouse pad, I didn't have too many worries there though I did try the bare wood of the desk, some notebook paper and a generic mouse pad – all of which were accurately picked up by the sensor without fail.
I then moved to the lighting effects where the colors, intensity, and display patterns are set. The colors can also be set for solid or gradient in three zones – the front grill, side edges, and the logo at the rear. Virtually unlimited color combinations are possible by choosing from the color wheel, preset colors, or entering the RGB values.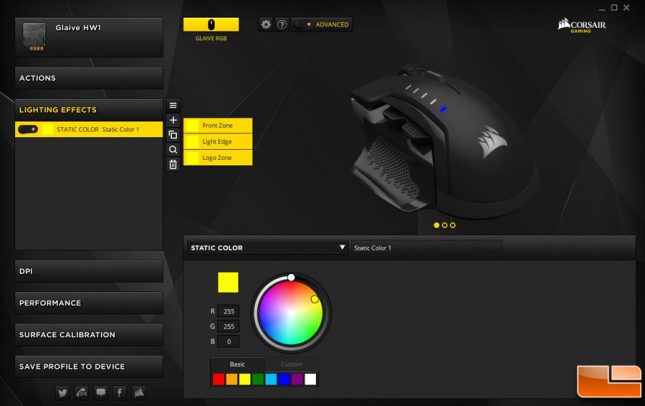 Under the performance setting, angle snapping can be enables, the lift height set, and pointer speed set along with toggling enhanced pointer precision.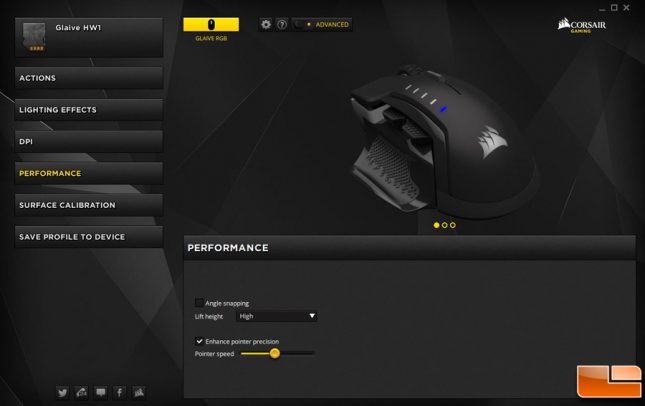 In the DPI settings, I left the default values alone as they are set to a nice spread across the five available values but you can tweak them to your hearts desire.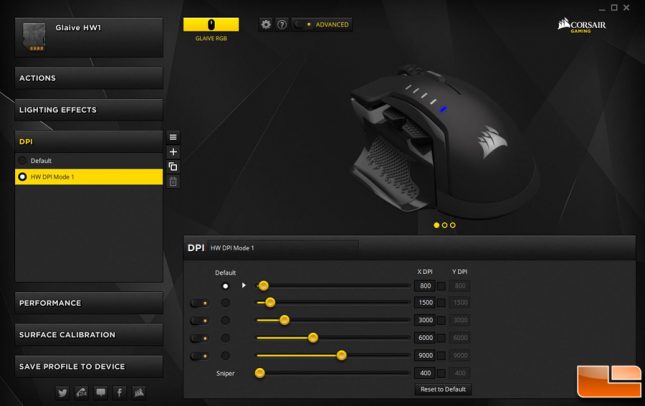 Finally, under actions you can program any of the buttons with macros to do your bidding, either through recording them or choosing what Corsair has predefined. You can even go so far as to set the trigger events for each such as on release of a button or while pressed, as well as program in delays and set for repetition.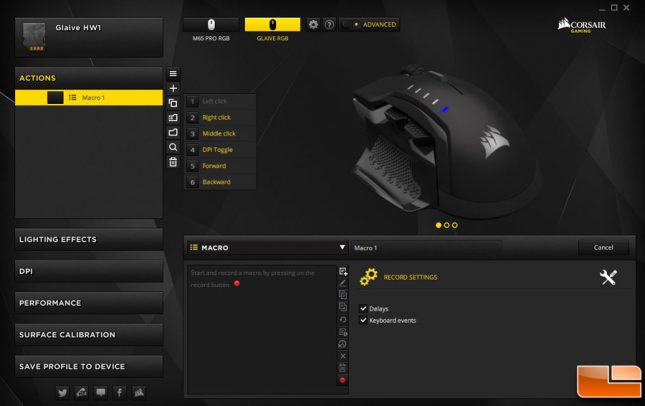 All of these customizations can be saved as profiles and a single one can be loaded into the on-board storage of the GLAIVE RBG mouse itself.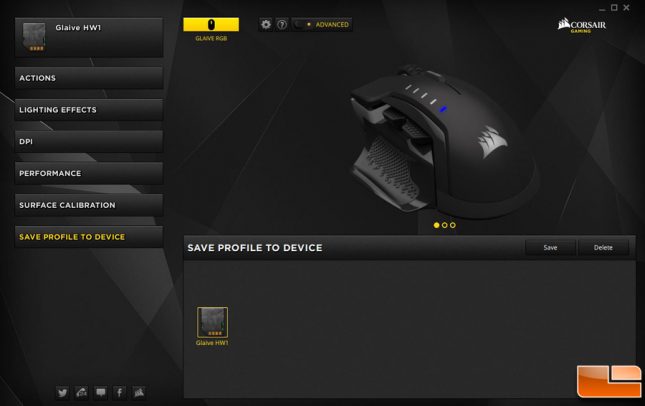 There is also a general options section where you can change the polling rate, change the brightness and clear out the device memory.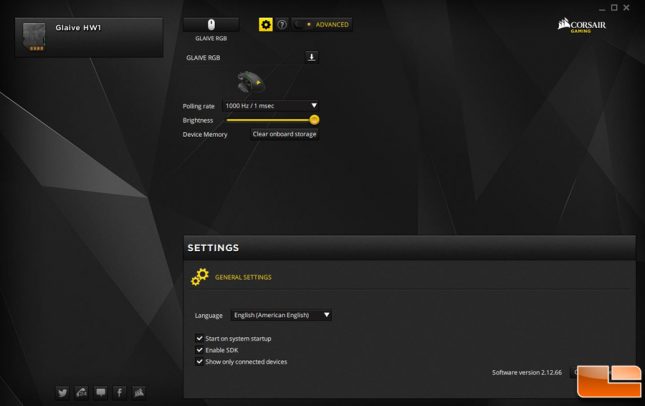 I've only just touched on the overall functionality available in the CUE 2 software. For more in depth information and tutorials, check out Corsair's blog where they do a much better job of explaining it than I could ever do. Now that the software piece is out of the way, let's talk about using it!