Corsair Gaming Strafe Mechanical Keyboard Review
By
Corsair Gaming Strafe Mechanical Keyboard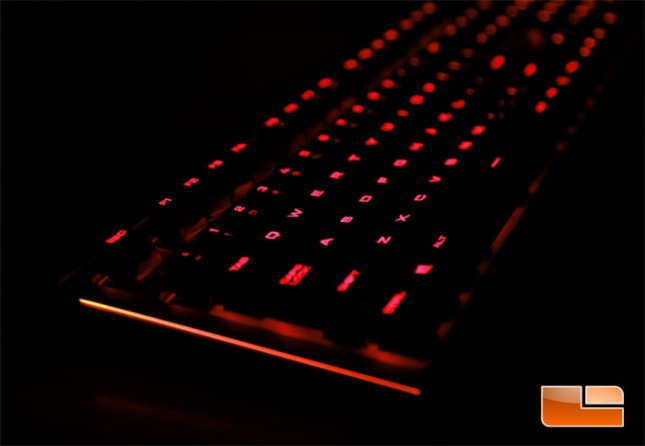 There's more than meets the eye with the Strafe mechanical keyboard from Corsair Gaming. Many of our readers should be familiar with Corsair's K70 mechanical keyboard which is remarkable in its own right for a variety of reasons. So then, is the more recently released Strafe a dumbed down mechanical keyboard from Corsair? We spent some time typing and gaming with this new product and can already tell you there are some interesting things going on. This is in addition to what we now know about its future with regards to a version featuring never before seen Cherry MX Silent gaming switches.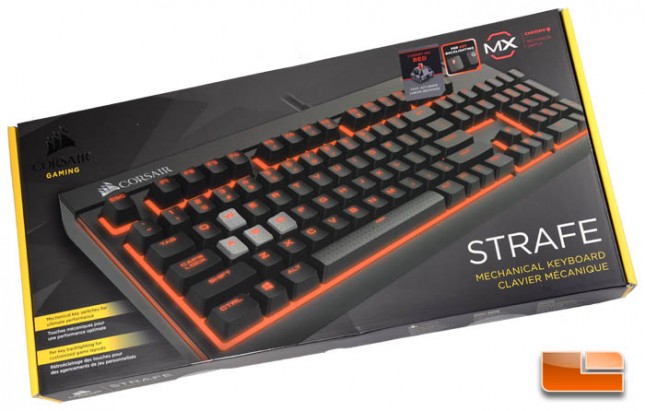 In a way, the Strafe is Corsair's budget friendlier alternative to the K70. Both mechanical keyboards feature Cherry MX switches, have individually backlit keys, have a set of alternate textured keycaps and have USB passthrough. What puts the Strafe in the position of being the lesser keyboard is the lack of dedicated media controls, the omission of a wrist rest of any kind, the use of plastic for the enclosure as opposed to the K70's usage of aluminum, and the lower base price $109.99 for the Strafe and $129.99 for the K70 ($119.99 on Amazon.)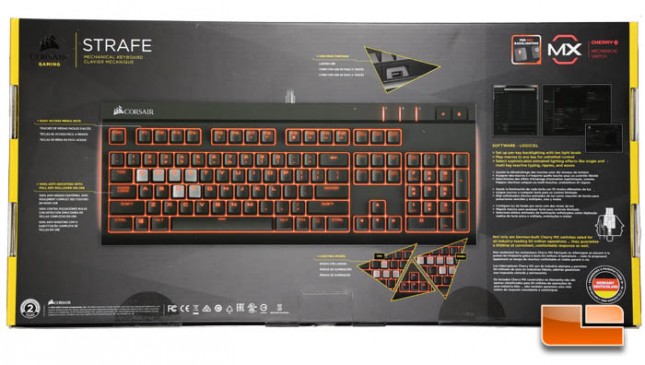 Despite that, the Strafe does have some features the K70 lacks and that is macro customization of individual keys and dynamic backlight effects (the K70 RGB however has both of these feature.) With the passing of Gamescom 2015, we are also aware of upcoming RGB versions of the Strafe keyboard including one that uses novel Cherry MX Silent gaming switches. The Strafe RGB is expected to become available in the months ahead and we're particularly curious what the MX Silent switches will bring to the table. In the meantime, we'll examine what Corsair has going on with this new mechanical keyboard design.
Corsair Gaming Strafe Mechanical Keyboard Features:
Cherry MX Switches: Fast, precise, durable Cherry MX
Per Key Backlit: Backlighting for outrageous customization
Fully Programmable: Reassign and create any key combo
USB Port: Easily connect most devices via USB
Comfort and Control: Textured and contoured keycaps
Gaming Circuitry: 100% anti-ghosting for however fast you play
Easy Access Media: Adjust your media volume on the fly
Corsair Gaming Strafe Mechanical Keyboard Specifications:
100% Cherry MX mechanical keyswitches
32-bit ARM processor
Easy-access multimedia keys
Animated lighting effects
Up to 1000 Hz USB report rate

Selectable 8ms, 4ms, 2ms, 1ms and BIOS mode

Product dimensions: 448mm x 170mm x 40mm / 17.6 in x 6.7 in x 1.6 in
Minimum System Requirements

PC with USB port
Windows 10, Windows 8, Windows 7
An internet connection is required to download the Corsair Utility Engine software

2-year warranty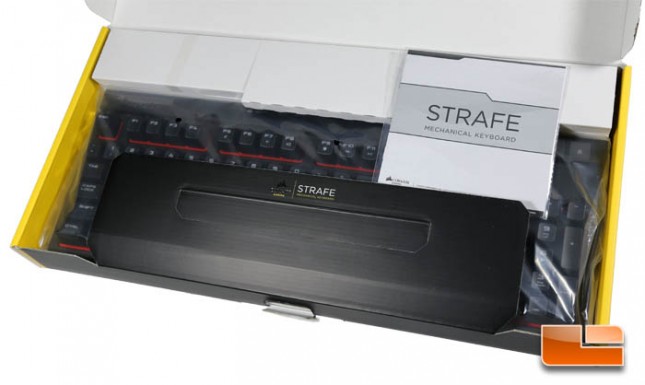 The Strafe comes with a quick start guide, a warranty information card, a keycap puller, and two sets of rubbery textured keycaps one for WASD and the other for QWER DF. Software is not included. On the next page we'll take a closer look at the keyboard.