Corsair Force LX 256GB SSD Review
By
Corsair Force LX 256GB SSD
Corsair was once known mainly for it's memory and flash drives. As they have been expanding their product offerings, they continually break into different segments of the computer industry. Corsair currently has seven different Solid-State Drive (SSD) lines, each with a different target audience. The most recent SSD line is the Force LX, targeted at mainstream users that want high performance and reliability but with a low price point.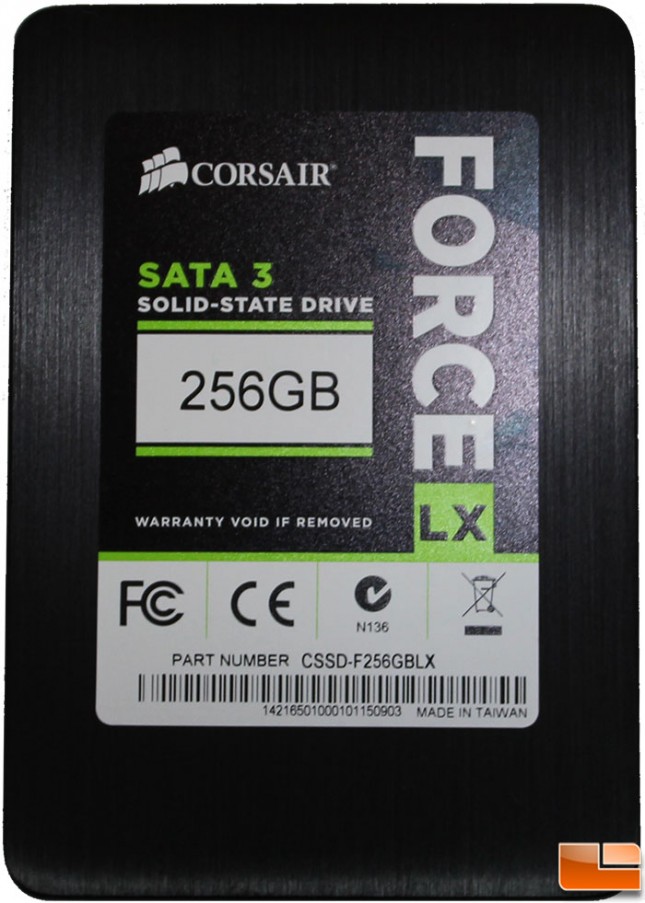 The Corsair Force LX, is available in 128GB and 256GB, with a lower retail price of many SSD's currently available. The 128GB model, CSSD-F128GBLX, has a retail price of $79.99 shipped, while the 256GB model, CSSD-F256GBLX, retails for $129.99 shipped. That means the Corsair Force LX 256GB drive costs just $0.51 per GB and that is without a rebate! The Corsair Force LX might be the value minded SSD series for Corsair, but the good news is they aren't drastically cutting features or performance in order to get these lower price points.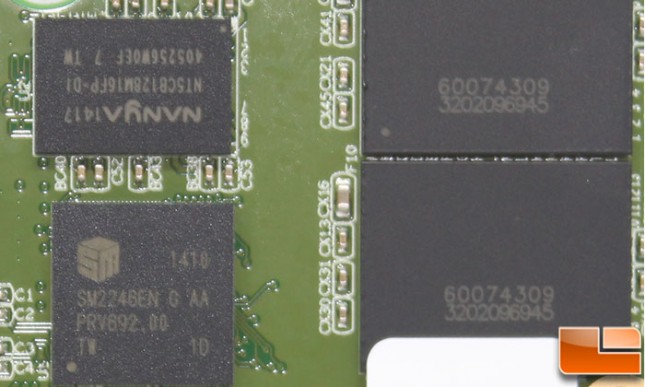 Corsair is using Silicon Motion's new SM2246EN SATA III 6Gbps controller along with 128Gbit Micron L85 20nm ONFI MLC NAND. This combination gives the Corsair Force LX series a maximum sequential read speed of 560MB/s, which is as good as it gets for SSDs using the SATA III interface. When it comes to write speed the Corsair Force LX 128GB drive has a maximum sequential write speed of 150MB/s and the 256GB model is rated at up to 300MB/s. This is a significant difference in sequential write speeds, so if you are wanting to get the most performance for the buck you'll want to look at the 256GB drive as the performance is higher and the cost per GB is lower.
Corsair Force LX SSD Series Features and Specifications:
Part Numbers:
Max Sequential Read (ATTO): Up to 560MB/s
Max Random Read QD32 (IOMETER): 76k (256GB) and 68k (128GB)
Max Random Write QD32 (IOMETER): 70k (256GB) and 36k (128GB)
SSD Controller: Silicon Motion SM2246EN
NAND: 128Gbit Micron 20nm ONFI MLC NAND, Synchronous
Corsair Force LX Specifications
Warranty
3 Years
DRAM Cache Memory
256MB
Form Factor
7mm high, 2.5 inch
Interface
SATA 6Gb/s
Power Consumption Active
4.6W Max
Power Consumption Inactive
0.6W Max
Shock
40G
SSD Smart Support
Yes
Windows TRIM Support
Yes
SSD Technology
MLC, Toggle NAND
Unformatted Capacity
256GB
Voltage
5V +/- 5%
Weight
0.05kg
MTBF
1.5 million hours
Let's take a quick look at the Corsair Force LX 256GB SSD retail package before taking a look at the test system and benchmarks.