Corsair Carbide 400Q Silent Mid-Tower Case Review
By
Corsair Carbide 400Q Silent Mid-Tower Case
Just scant weeks ago we took a look at Corsairs new Carbide 600C full tower case and as a follow-up, Corsair sent us what at first blush appeared to be a mid-tower version of this with arrival of the Carbide 400C/Q. This was promising to be a good case as the 600C turned out to be excellent. Upon closer inspection, it quickly became obvious that this was no scaled down version, but rather a close sibling featuring a number of differences that sets the two model lines apart. The naming convention does remain consistent however, with the 400C being the more ventilated clear windowed version and the 400Q being the quiet model with less of a bling factor. For a mere $99 you have your pick of either option based on your needs or preferences. We were shipped the quiet model this time around in contrast to the windowed case we received for the 600 series so we get a little something different to play with.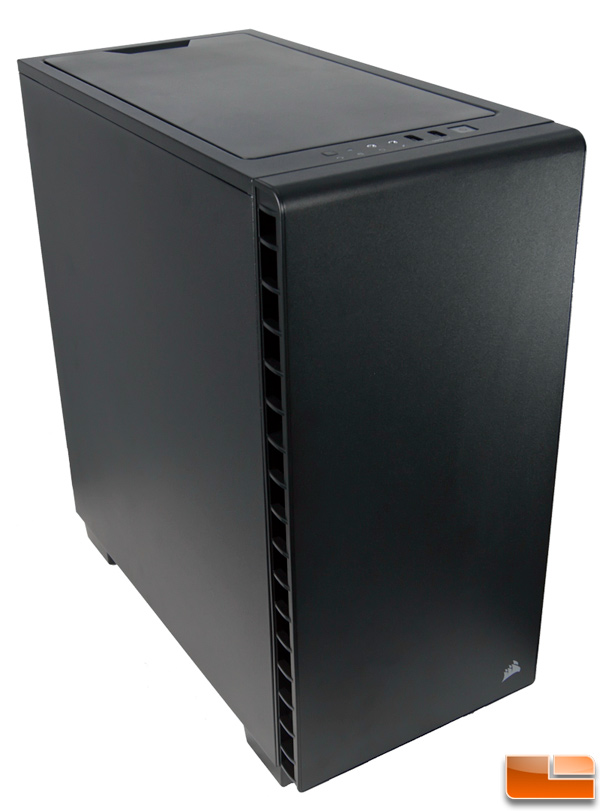 To start, there are a number of features that it has in common with the larger 600C/Q. It has the same matte dark steel exterior with an unassuming and clean appearance without the all so common harsh lighting, garish patterns, or what-were-you-thinking control placement. If you want blinking and bedazzled parts, it ain't here so those wishing for a case with more pizzazz should look elsewhere. The interior black provides an understated luxurious appearance, as does the rolled edges and multitude of cable routing apertures. It's clear that care went into the design with an emphasis on quality. It's tool-free throughout unless you have weak hands when it comes to thumbscrews, and the fan/radiator placement choices are robust. Unlike the 600Q/C, there's no inverted ATX layout and no 5.25″ bays taking up valuable real estate, the latter making it possible to add a variety of liquid cooling options not possible in many cases of this size. There are also fewer included fans and no built-in fan controller. That said, it's also $50 less expensive so there's a trade off.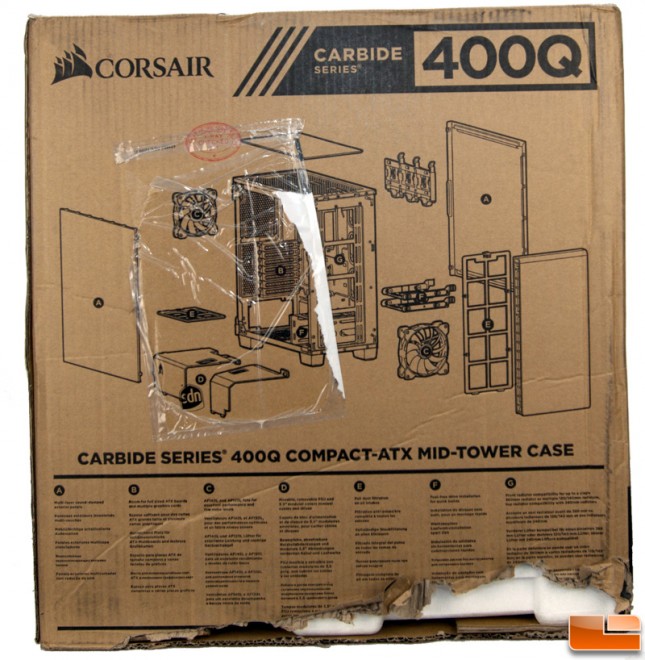 The box showed up a little worse for wear but thankfully there was no damage to the case as it was snuggled in a thick layer of foam as well as wrapped in plastic.
Corsair Carbide 400Q/C Features and Specifications:
Part Numbers:

400Q: CC-9011082-WW
400C: CC-9011081-WW

Package contents:

Carbide Series Quiet 400Q Compact Mid-Tower Case
Accessory kit
Warranty and Support Information

Compatibility:

Motherboard: EATX (12″ x 10.6″), ATX, MicroATX, Mini ITX

Technical specifications:

Dimensions (L x W x H): 425 x 215 x 464mm
Maximum GPU Length: 370mm
Maximum CPU Cooler Height: 170mm
Maximum PSU Length: 190mm
Expansion Slots: 7
5.25″ Drive bays: 0
3.5″ Hard Drive Bays: 2
2.5″ Drive Bays: 3
Fans included: (x1) 140mm, (x1) 120mm
Cooling Layout:

Front: (x3) 120mm or (x2) 140mm (1 x 140mm included)
Top: (x2) 120/140mm
Rear: (x1) 120mm (included)

Radiator Compatibility:

360mm: Front only
280mm: Front only
240mm: Front or Top
120mm: Front, Top, or Rear

Dust filters on all intakes
Front I/O Panel includes: (x2) USB 3.0 port, Headphone and Microphone jacks, Power on and Reset buttons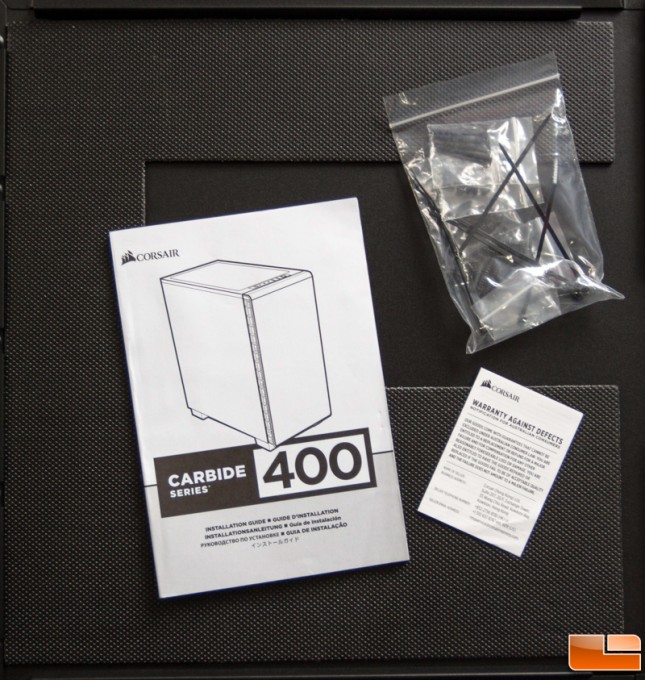 The case comes with a manual, warranty flyer and the usual bag full of screws and cable ties which is pretty much everything you need to complete a build outside of the components themselves.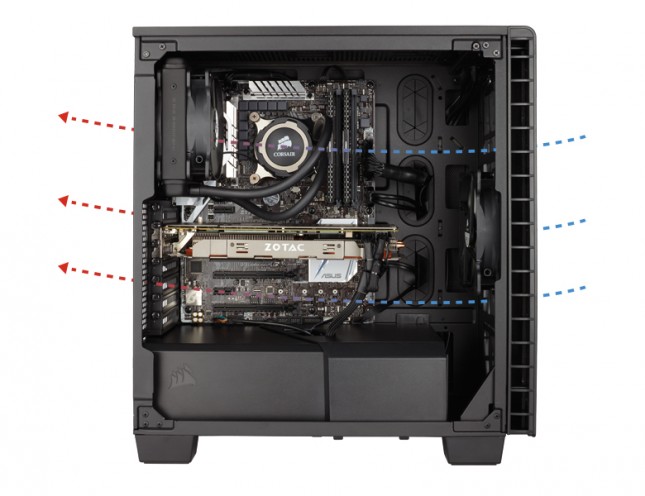 Shown above, a small radiator can be mounted in the rear of the case for a straight through airflow model but larger radiators can be mounted in the top and then front for even greater cooling although the top mount would add to the noise as the optional cover would need to be removed.