Corsair Carbide 275R Mid-Tower Case Review
By
Final Thoughts and Conclusions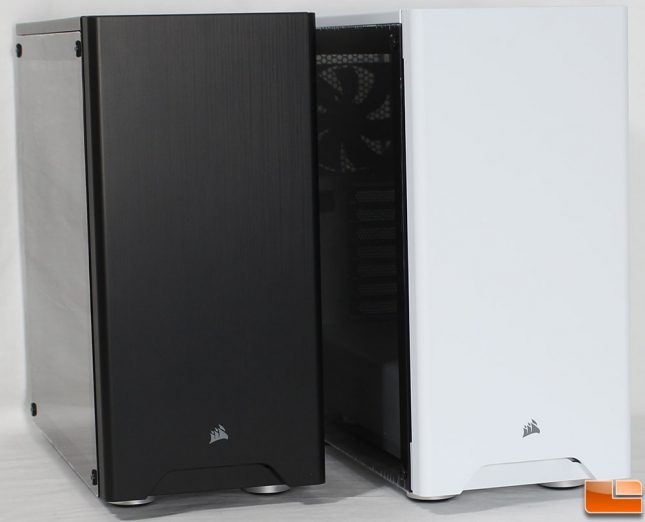 The Corsair Carbide 275R features a sleek minimalist design, with well thought out interior. The front panel is solid, with a small cut out at the bottom that hides a white LED accent bar; an RGB LED accent bar would have been a great touch, even include a simple RGB lighting controller (although that would increase the price). Other than the one LED accent bar, the Corsair 275R doesn't come with any of other LED lighting or even LED fans. For a budget case, that retails at $79.99 shipped it has a lot to offer, assuming you like the overall minimalist design.
While the front panel of the Carbide 275R is solid, this case does provide a wide range of cooling options. It supports up to 7 120mm fans, or you can trade some of those fans for liquid cooling radiators, which it supports up to 360mm radiators. Each of the three major intake positions (front, top and bottom), features a removable filter to reduce the dust particles inside the case. With all the cooling options, there is no included fan controller, which if it had been included would start to increase the price of the case.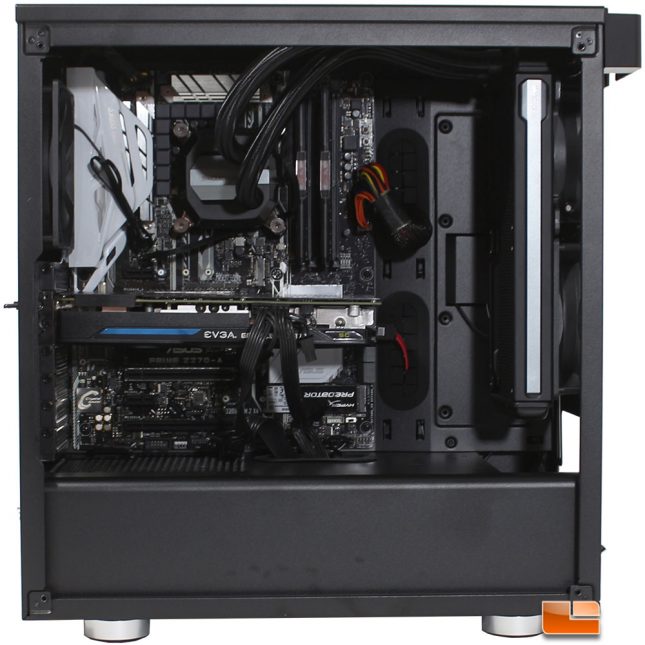 Installing virtually any piece of modern computer equipment (up to an ATX motherboard) is extremely easy. Corsair has taken into consideration the best way to route cables and has provided plenty of holes in the motherboard tray and power supply cover to route your cables the best way possible. On the back side, they have also placed a large number of tie locations to help make your cables tidy on the back side.
For all the things I really liked about the Carbide 275R there are a few small things that were slightly annoying. The Tempered Glass side panel is held in place with screws needing a standard hex key, which Corsair does supply. However, I personally prefer the thumbscrews that they were using on previous cases. The front fan filter, while it is removable you will need to pull the front panel in order to clean it. Perhaps a tab on the side of the filter would help people remove the filter easily for cleaning rather than having to remove the front panel.
There are a lot of options for computer cases, Corsair alone has introduced three new models in the first half of this year. Everybody will have their favorite and their own preference. The Corsair Carbide 275R is a great addition to their case line-up and is a great example of why Corsair has a great reputation for manufacturing and designing incredible pieces of computer hardware.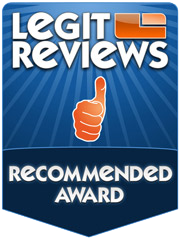 Legit Bottom Line: The Corsair Carbide 275R is a well designed case that features everything we have come to expect in modern cases. The overall design of the Carbide 275R takes its cues from the minimalist point of view, however with the Tempered Glass side panel you can still show off your components.