Cooler Master CM Storm Havoc Gaming Mouse Review
By
Looking Closer at the Havoc Gaming Mouse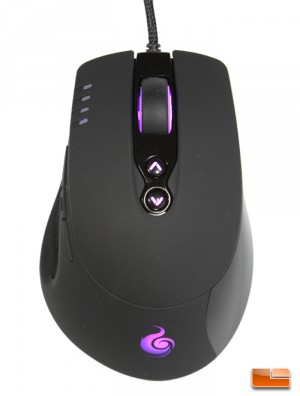 At 3.3(L) x 4.6(W) x 3.7(H) inch / 85(L) x 120(W) x 45(H) mm and 0.3 lbs (140g), the Havoc is a normal sized mouse with the exception of its width to better support the pinkie. The shell is constructed entirely out of plastic. There are three coated areas on the mouse surface: smooth and glossy plastic on the right pinkie edge, rubber paint on most of the top exterior, and textured rubber in the thumbrest.
The Havoc has three light zones which glow the same color. Seven colors are selectable from the mouse software and the light can remain steady, breathe, or Rapid Fire clicking or holding a mouse button will change the mouse light to white while a button is held. Gamers repeatedly pressing buttons will give the impression that the mouse is flashing to their actions. This mode doesnt work with the white LED color and the Rapid Fire color will always be white.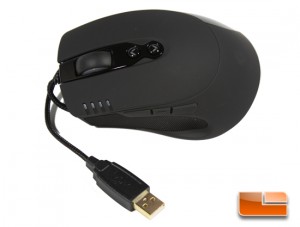 The Havocs braided USB cord is 6 ft. long (1.8 m.)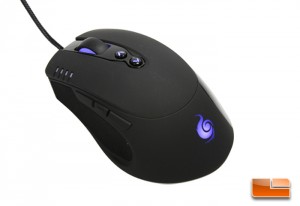 The Havoc has a total of eight programmable buttons including the primary right and left finger buttons. The three thumb buttons may not all be accessible, but at least one button will be usable regardless of hand size and grip.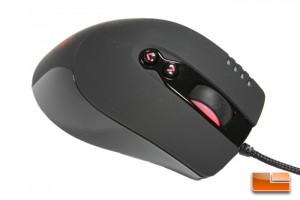 The scroll wheel has a rubber coat for grip. The wheel has a smooth roll with tactile bumps, but is nothing out of the ordinary.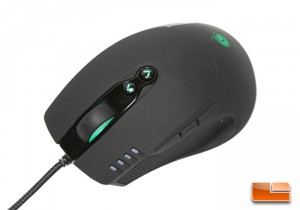 Each of the Havocs four profiles is indicated by an LED indicator on the right button. The LED is a barely visible dim white so as to not detract from the main cosmetic LED lighting.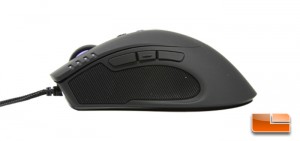 This image showcases the Havocs ergonomics. Also prominently visible is the texture on the recessed thumbrest.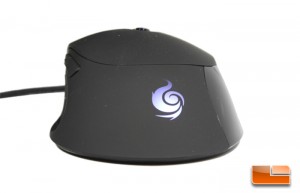 The Havoc should fit most palm holds with surprising comfort. Claw grip users who are accustomed to making due with the more common palm style mice should find the Havoc suitable.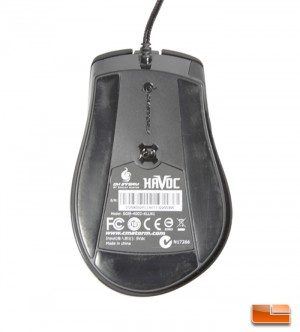 Three large slick feet on the underside give the Havoc a smooth glide. Also visible is the mouses 8200 DPI laser sensor.