ColcaSac Macbook Pro Notebook Case Sleeve
By
ColcaSac: A diferent kind of laptop sleeve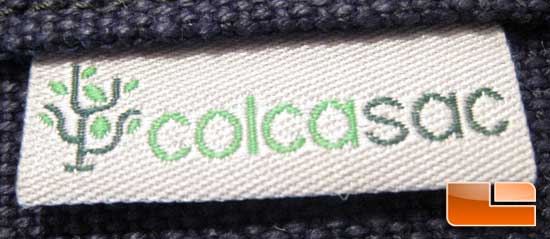 When choosing a case or sleeve for your laptop, it is all about personal taste, style and security. Everyone is a little bit different in what they look for in protective covering for their laptop, and most of us like to be unique in our choice. This is where we get to introduce to you a very unique style of sleeves that have been designed specifically with the Apple line of laptops in mind. ColcaSac was born out of an idea of a college student that wanted a way to safely carry his Macbook to the many places he traveled, yet without the bulk that a full sized backpack or case would take up. This longing led to the idea that is ColcaSac. You can find out more about
the company itself on their website
.
As far as the design goes this is what they say about the materials used in the product:
"We focus on using strong, striking, sustainable materials, such as hemp
and jute. We then line each case with soft, 100% polyester sherpa
fleece that provides protective padding for your MacBook (and
fortunately, it does not stain the casing on MacBooks) and secures your
MacBook with a durable, easily accessible velcro closure."
They are also a company that is very sensitive to environmental issues, as they donate 1% of their sales to help "purchase land in environmentally sensitive areas."
They have a variety of colors and designs t choose from. They also have a Messenger Bag that looks quite tasty! Each colcasac product has a 30 day repair/replacement guarantee if you are not satisfied with the it.
Well, let's get to it!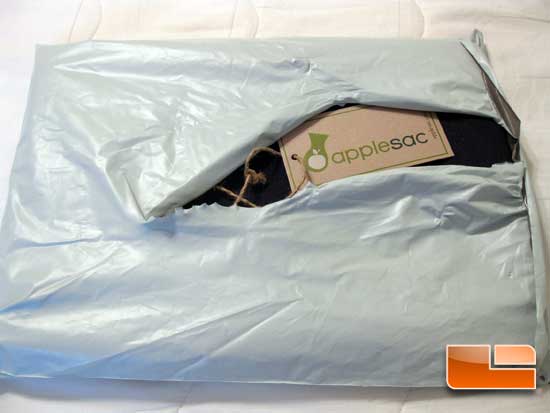 The case came in a very unassuming white plastic shipping bag.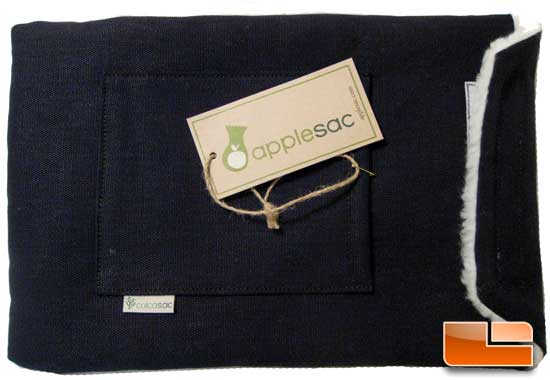 This is the front of the bag. Very attractive, and yet unassuming as to what the contents would be. The applesc label is pinned on, and easily removed. (applesac was the original name… ColcaSac is now the official name – maybe a sign that they will designing PC sleeves in the future???)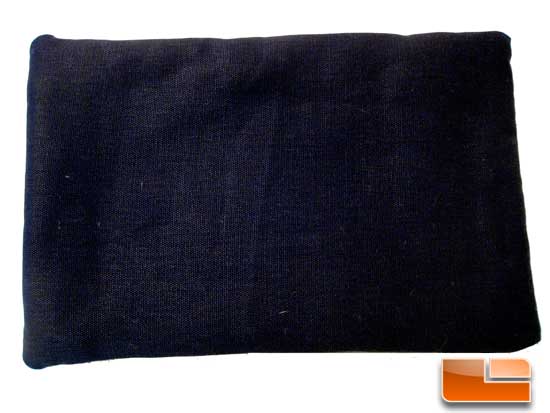 Not much to the back…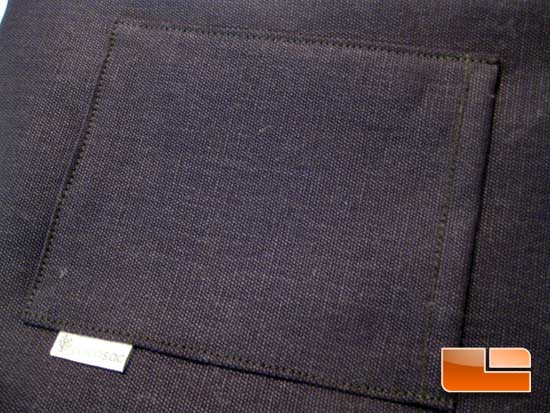 The pocket on the ColcaSac is very sturdy. It does not look like it would hold much of anything, but as you will see, it has ample room for some necessities.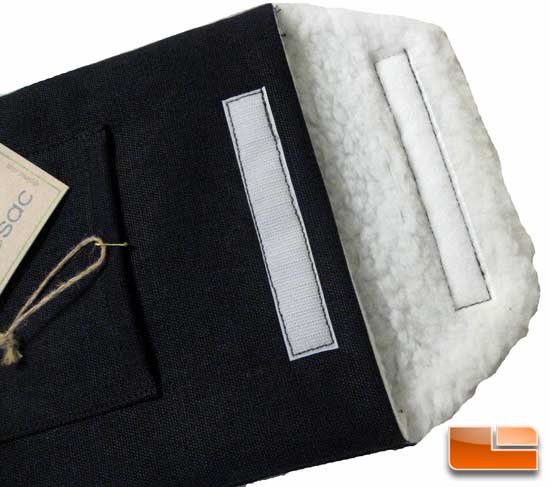 The flap on the sleeve is also very durable. It opens and closes easily, but not so easy that it would accidentally open when carrying it.