CES 2015 – Voxx International Updates Lineup
By
AudioVox Electronics
AudioVox is focusing on mobile electronics to make vehicles safer. Many of their new technologies are currently available in high end vehicles and must be installed by the factory. AudioVox wants to change that allowing for these safety features to be installed on any vehicle.
Lane Departure and Collision Warning
This tiny device is designed to mount behind the rear view mirror and includes advanced features such as Lane Departure and Collision warnings. When it detects either of these a sound alert happens to warn the driver of the issue. It doesn't stop there though, it also acts as a driving DVR and will record audio and video for later playback. Any of the warnings it provides will be highlighted on the video when reviewed!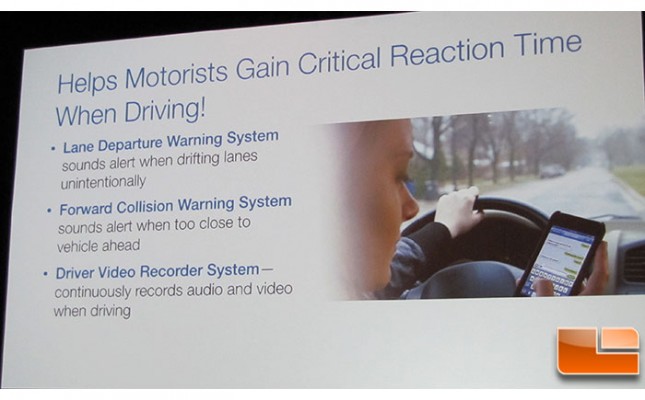 Baby On Board Alert
Baby On-Board is a simple device that detects when a child is in a car seat, and when the security token moves 30feet away, through Bluetooth it will set off an alarm notifying the user that the child is still in the vehicle. It only takes a few minutes to setup, but can save a childs life. The notifications do not stop there, if paired with Car Connection, it will also sent a text notification to the main contact, letting them know the child was left in the vehicle and will notify emergency services that a child is in the vehicle if a collision is detected.
To get this device into parents hands, AudioVox has priced it at $59.99.
360 Fly
The 360 Fly is a 360 degree camera that records everything! It allows playback on a hosted site similar to YouTube, where the user can adjust the angle on the fly. An app on Android and iOS devices will allow users to view the video once it has been sent to the hosted site. On a single charge, it will last 3 hours, but only record up to 2 hours of full HD video in 360 degrees. Users can also, take short clips of the video and repost those to Facebook or Twitter.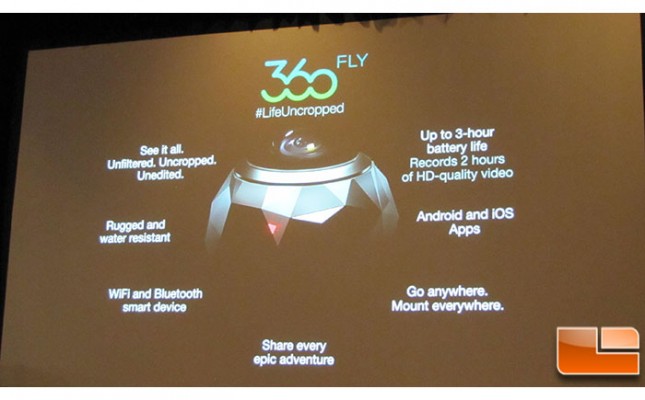 The 360 Fly is available now for $499.99 in the 1st quarter of 2015.