CES 2015: GIGABYTE X99-SOC Champion & Intel Broadwell-U Brix
By
GIGABYTE BRIX Featuring Intel Broadwell U processors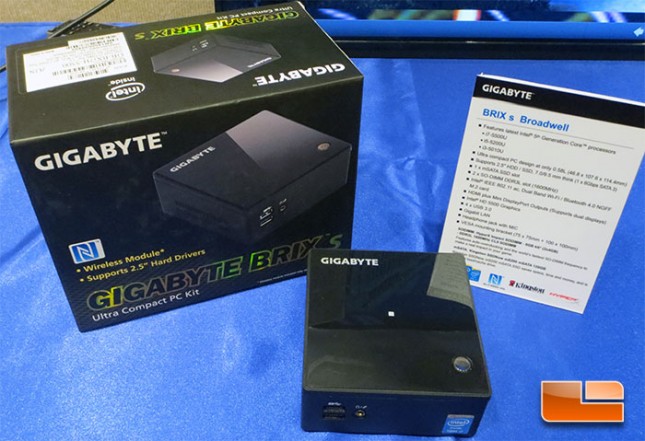 The GIGABYTE Brix is getting updated today with the latest Intel Broadwell-U processor! This announcement came hot on the heels of the Intel press conference this morning at CES 2015 in Las Vegas Nevada. The BRIX and BRIX s are going to be available with a couple of different processors, the Core i3-5010U (2.1 GHz, HD 5500 with 23 EUs), the Core i5-5200U (2.2 GHz, HD 5500 with 24 EUs) and the Core i7-5500U (2.4 GHz, HD 5500 with 24 EUs). While it's tough to see here, the front of the GIGABYTE BRIX features a pair of SuperSpeed USB 3.0 ports (two of the four available), as well as a headphone/microphone 3.5mm jack.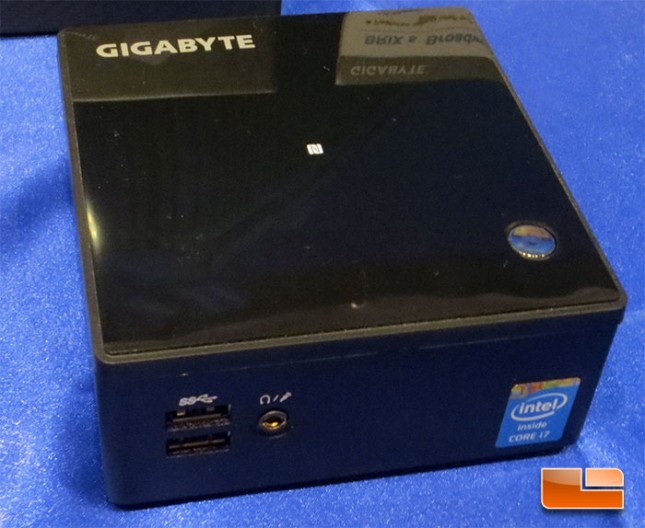 Like the earlier model GIGABYTE BRIX, this one will also be a bare bones systems that allows you to add the memory and storage device of your preference. All of the other parts are includes, and it comes with the Wireless Adapter, Bluetooth, and power brick.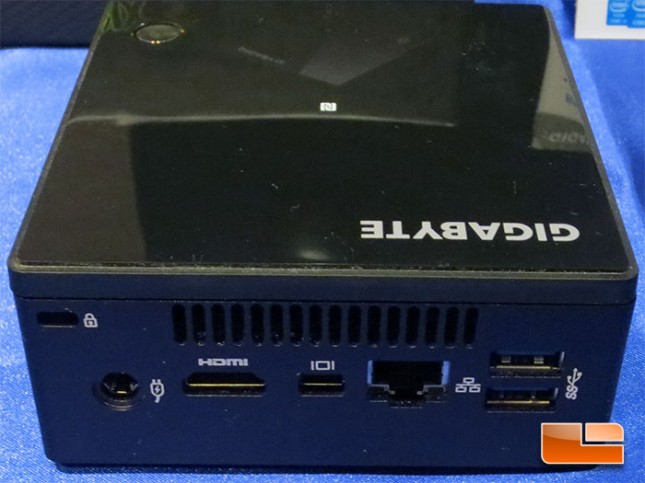 This latest version of the GIGABYTE BRIX has the capability to run dual displays, one of them will need to be an HDMI display while the other will need to be a DisplayPort capable display. In addition to the display outputs, the back of the BRIX features a Gigabit LAN jack, a pair of SuperSpeed USB 3.0 ports, power adapter plug, and a place to attatch a security cable.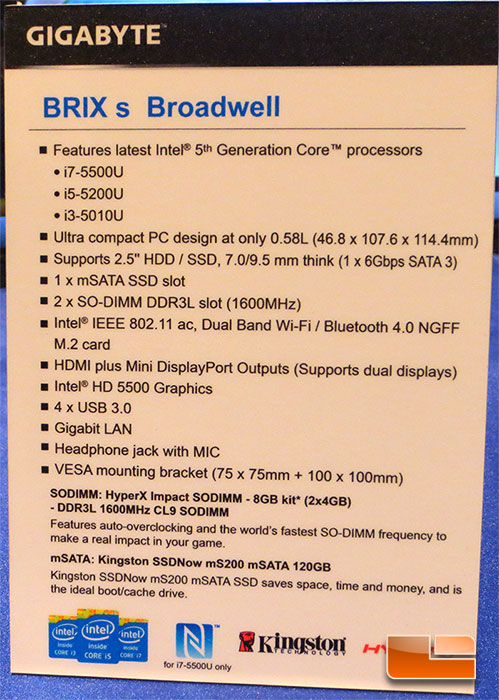 The above specifications are for the GIGABYTE BRIX s, the other models vary slightly but not significantly outside of the obvious! Stay tuned for more coverage from CES 2015!