CES 2015: GIGABYTE X99-SOC Champion & Intel Broadwell-U Brix
By
GIGABYTE X99-SOC Champion Overclocking Motherboard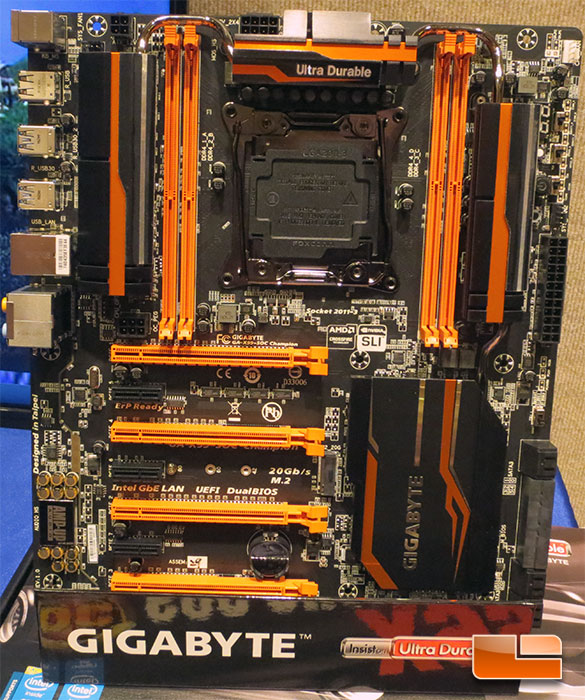 I got to spend some quality time with the folks at GIGABYTE during my time at CES 2015, one of the products that they are launching is the GIGABYTE X99-SOC Champion (press release). The X99-Champion is built for the extreme overclocker who is looking for nothing but the best overclocking available on the Intel X99 Platform. There are a number of features that separate the X99-SOC Champion from the other boards. The first and most obvious features is the number of DIMM slots. The Intel X99 platform is more than capable of running eight memory modules in a quad channel configuration, the GIGABYTE X99-SOC Champion only has four DIMM slots. The reason being, according to GIGABYTE is that removing the other four DIMM slots keeps the trace routes shorter for these, allowing for better performance. Which does make sense since there is less distance for the signals to travel. Another change that GIGABYTE has made is adding additional pins to the LGA2011 socket. The LGA2011-V3 socket actually contains 2083 instead of 2011. The GIGABYTE X99-SOC Champion can enable the extra voltage and pins via a dip switch on the board. This allows for some additional voltage options in the BIOS and bypasses the FIVR.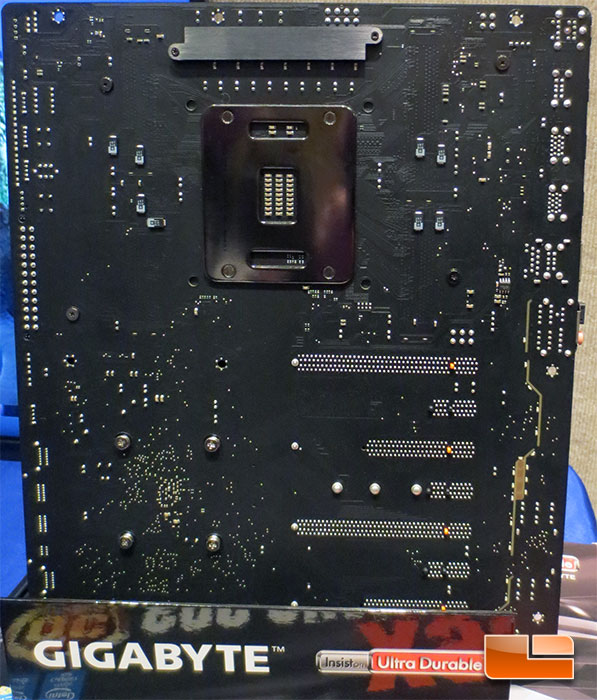 Flipping the GIGABYTE X99-SOC Champion over, you can't see the DIMM slots from the back. GIGABYTE has the DIMM slots surface mounted and soldered for the same reason the eliminated four of the DIMM slots, better performance. Having the DIMM slots SMT mounted on the surface creates a better path for the signal to travel, once again gaining that little bit of performance!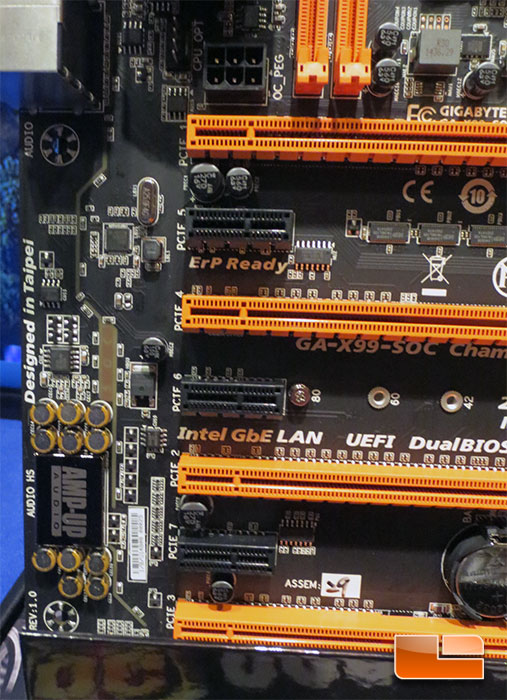 While the GIGABYTE X99-SOC Champion may be meant for extreme overclocking, GIGABYTE isn't leaving the rest of us out in the cold. The X99-SOC Champion is equipped with the latest audio technologies that GIGABYTE is using, including the Amp-up audio that allow us to choose the sound quality that best suits our needs.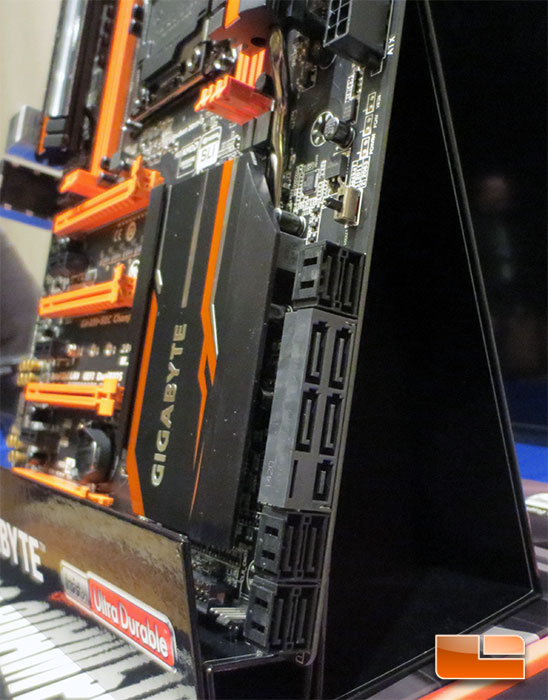 The GIGABYTE X99-SOC Champion has a grand total of ten SATA III 6Gbps ports, two of which can be utilized with a SATA Express drive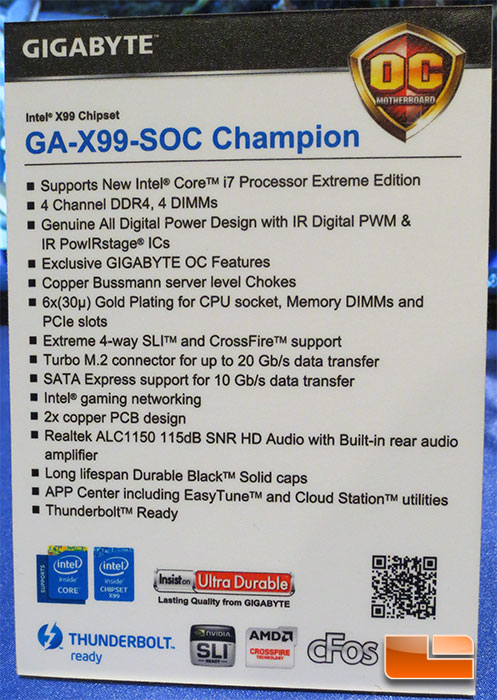 While the GIGABYTE X99-SOC Champion may be one of the best overclocking boards to hit the market, the rest of the specs are pretty impressive as well. The SOC Champion features an all digital power design with IR Digital PWM & IR PowIRstage ICs. The all digital power delivery will give an easy to control power source for both the CPU and DIMM slots which is key for overclocking. The SOC Champion also features 4-Way SLI and CrossFire support for the best gaming experience available. The list goes on and on, but it has Turbo M.2, Sata Exress, Intel Gaming network, 2X Copper PCB, Realtek ALC1150 High definition audio codec, APP center, and of course it is Thunderbolt Ready!