CES 2014: Corsair shows new Graphite 760T Chassis & Obsidian 250 mini-ITX Chassis
By
Corsair Obsidian 250D mini-ITX Chassis
The Corsair Graphite 760T wasn't the only case being shown today, there was another that really caught my eye. The Corsair Obsidia 250D mini-ITX chassis. It wasn't long ago that I fell in love with the big daddy of the Obsidian product line, the 900D which is a beast of a case! The Obsidian 900D was nick-named Godzilla in the labs because of it's size, wonder if the 250D was dubbed Gecko.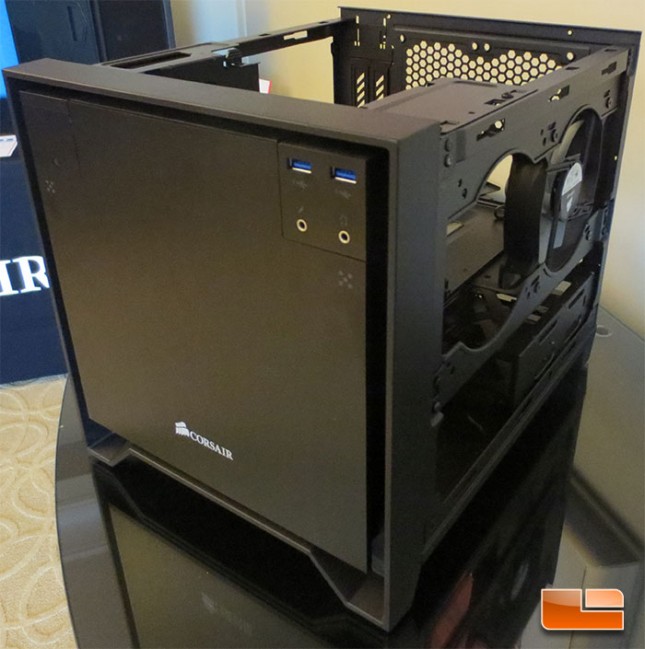 The Corsair Obsidian 250D holds to the style we saw with the 900D and in my opinion looks great. Corsair wanted to make sure there was plenty of room work and for all your parts.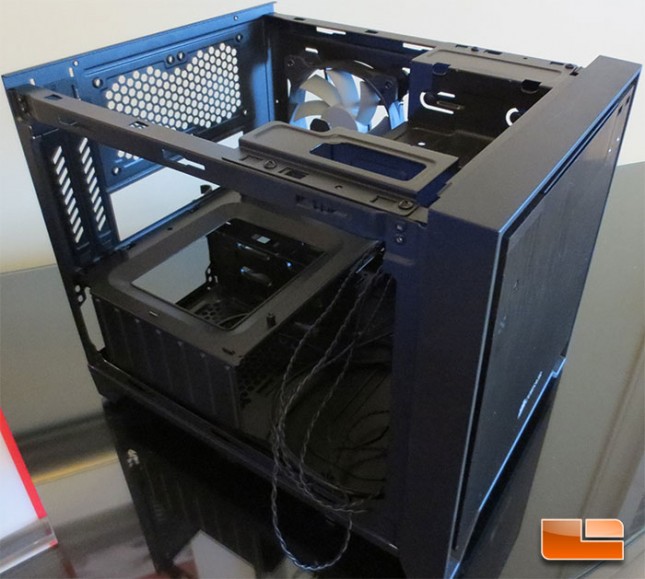 Taking a look at the Obsidian 250D from this side it certainly looks like there will be plenty of room for all your parts. The Obsidian 250 cleared up an issue I had with my Prodigy, the front of the power supply is wide open so you aren't restricted on the length of your PSU as I was in my Bitfenix Prodigy.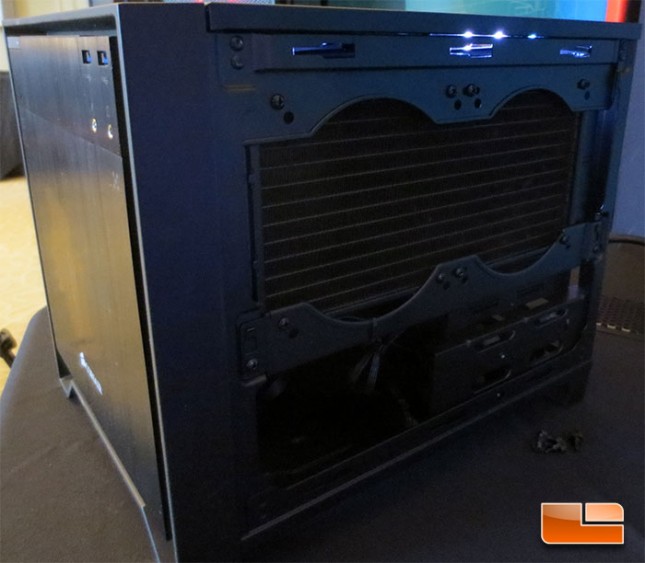 This is impressive, a full blown dual 120mm radiator installed on the side of the Obsidian 250D!