CES 2012: Corsair Announces Obsidian Case, Carbide 300R & Accelerate SSD Caching
By
Corsair Carbide 300R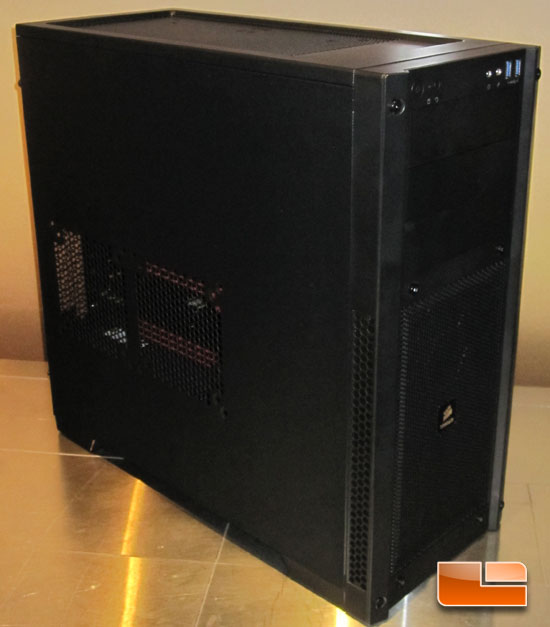 Carsair also had the Carbide 300R on dispaly. The Corsair Carbide 300R is the little brother to the Carbide series. It's not quite as flashy as some of the other models in the Carbide series, but it's a rather clean looking design and has all the functionality we have come to expect from Corsair.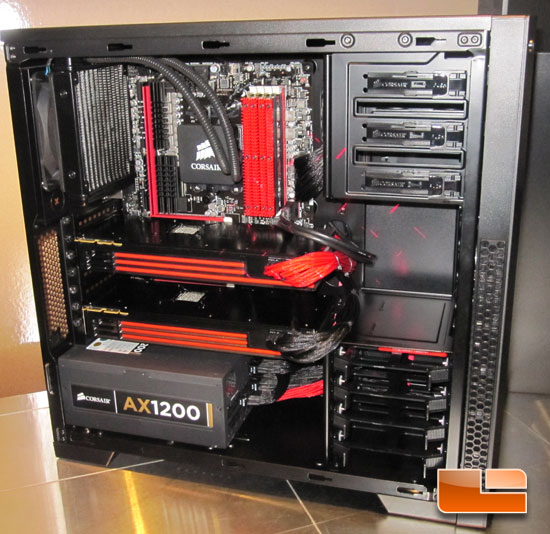 Internally the Corsair Carbide 300R will support all the latest features. The Carbide 300R will fit the latest graphics cards and has plenty of room for the bid ol' power supplies like the Corsair AX1200. One thing I noticed inside of the Carbide 300R is the wiring.
The front of the Corsair Carbide 300R features three 5.25″ drive bays and a removable cover for access to the fan filters.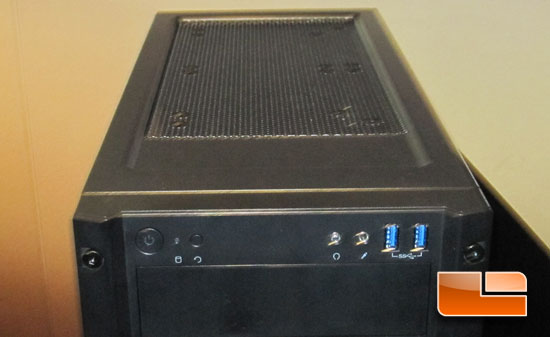 The front panel of the Corsair Carbide 300R isn't really anything exciting. It has the expected power/reset buttons, power and hard disk LED's, and a pair of SuperSpeed USB 3.0 Ports.