Blizzard's BlizzCon 2005: Day 1
By
BlizzCon 2005 Opens!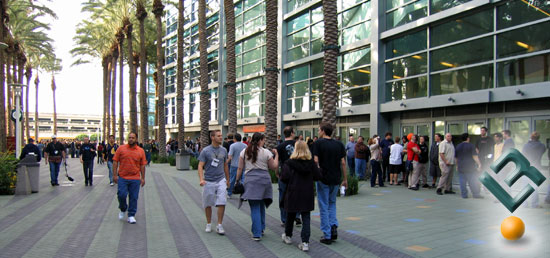 Starting as early as 8 a.m., Blizzard fans are already lining up to get their registration and sign-up information to get into the show. Gamers have traveled from all across the country for the chance to meet the artists and developers that have created the games they've loved for years.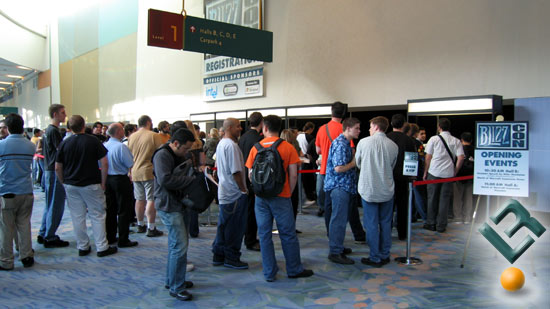 Ever closer to entry, attendees are promised a glimpse at the upcoming World of Warcraft Expansion The Burning Crusade. Announced at the morning keynote, Burning Crusade features include top level cap expanded by 10 levels, all new professions, epic flying mounts, and all new playable races.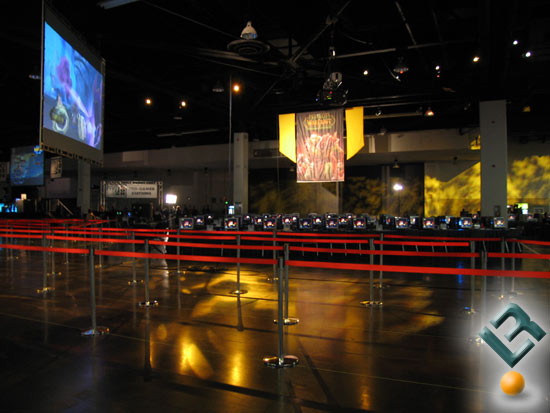 The show floor includes a variety of gaming areas where fans can experience multiplayer action from the upcoming StarCraft: Ghost title for consoles, as well as a first-hand demonstrations of the WoW Expansion. Blizzard has created existing characters on demo systems ready for gamers to jump straight into the game and experience all new areas to explore.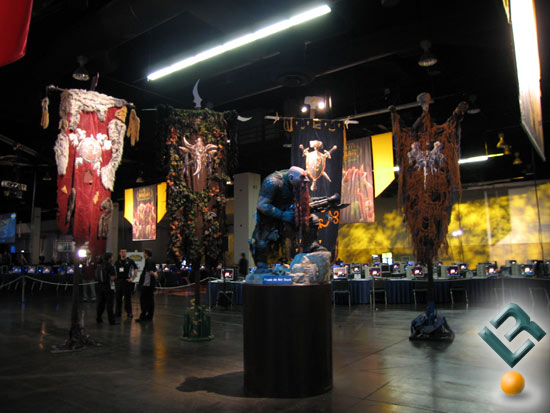 Fans can enjoy life-sized sculptures of their favorite characters and properties. A Dwarven Hunter, pictured here, is surrounded by totems and banners from different factions of Azeroth.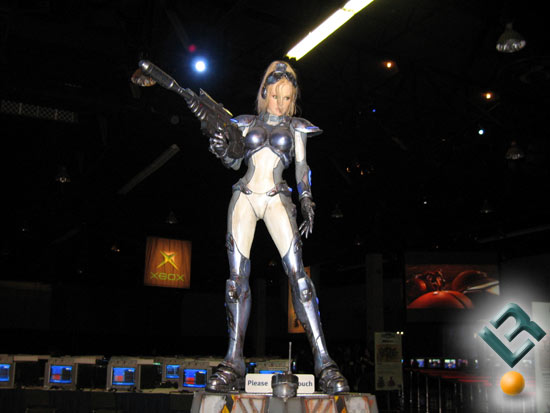 Fans of the StarCraft franchise are greeted with a life-like replica of the newest edition to the storyline: Nova. Nova is a special forces operative in the Conferate Army and is the center of the single-player game for StarCraft: Ghost. Ghost features an intense single-player storyline, as well as multiplayer action for up to 16-players, spanning 3 races each with unique weapons and abilities.