Blackbird MX-1 USB 3.1 PCIe Card Review – USB 3.1 Type-A & Type-C ports
By
Blackbird MX-1 USB 3.1 PCIe Add-in Card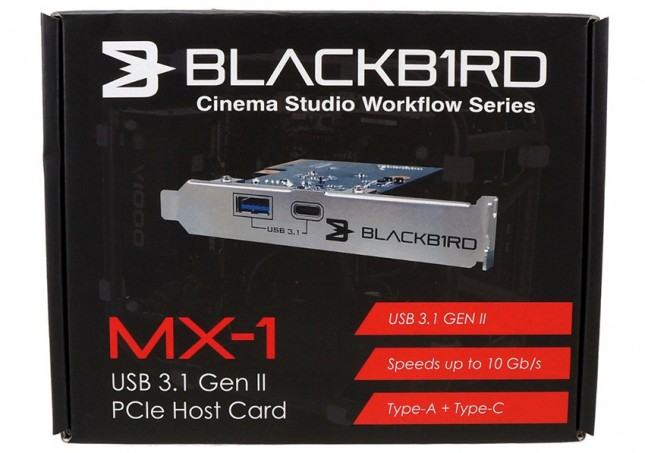 If you are looking for an easy way to add USB 3.1 Type-A & Type-C ports to an older PC that doesn't have any the only real option you have is to install a PCI-Express x4 add-in card which provides a pair of USB 3.1 ports. This is a rather inexpensive way to add the latest USB 3.1 ports that are rated at 10Gbps to an aging computer to give it a little upgrade to ensure you are getting the most performance possible from your desktop PC. There are a number of add-in cards on the market that can do this, but today we are taking a closer look at the Blackbird MX-1 USB 3.1 add-in card that runs $39.99 Shipped on Amazon. This card is priced slightly higher than the rest, but it's made by Atech Flash Technology and they made some really solid products as they are a fairly large ODM/OEM manufacturer in the PC industry. It is also one of the few add-in cards that provides both a USB 3.1 Type-A and the new smaller reversible USB Type-C connectors. These ports will be the standard going forward and are already being integrated into new motherboards with the help of 3rd party controllers.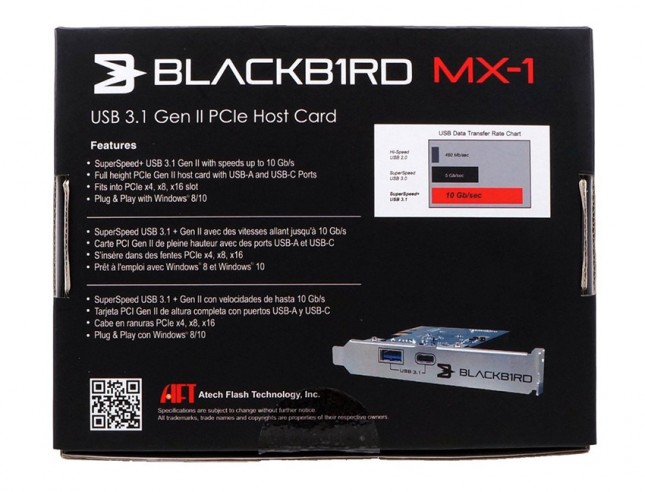 Blackbird MX-1 Features:
SuperSpeed+ USB 3.1 Gen II with speeds up to 10 Gb/s
Full height PCI Gen II host card with USB Type-A and Type-C Ports
PCI Express x4 Connector (x2 lane)
Fits into PCIe x4, x8, x16 slot
Plug & Play with Windows 8 and Windows 10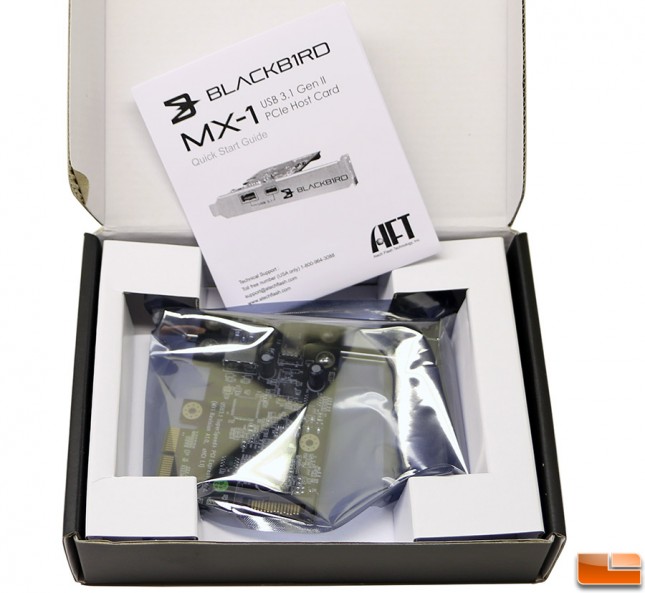 Inside the box the Blackbird MX-1 comes in a protective static shielding bag along with a quick start guide that is well written.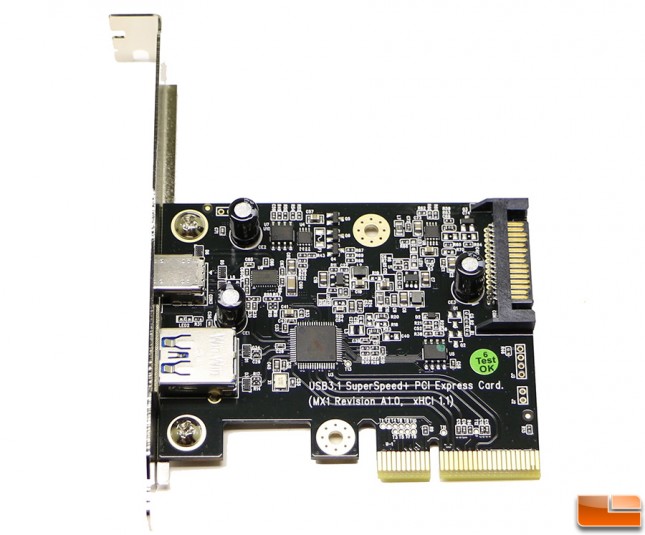 The Blackbird MX-1 is a low profile PCIe Gen 3.0 x4 add-in card that comes with only a standard PCIe bracket. It will work in any PCIe x4, x8 or x16 motherboard slot and has driver support for Microsoft Windows 7/8.1/10. Note that if you are running Windows 7 you'll need to download SuperSpeed+ USB 3.1 drivers from Atech Flash Technology for this USB 3.1 PCIe card to work properly. Since the card has two USB 3.1 ports on it, there is a SATA power connector on the card that needs to be hooked up to your systems power supply. If you do not the Blackbird MX-1 to SATA power neither USB 3.1 port will work on the card. For those that are curious about charging devices on this card you'll be happy to know that USB Type-A port is [email protected] and the USB Type-C port is [email protected].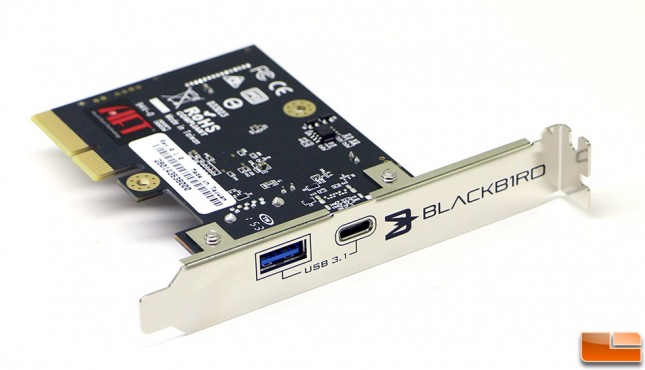 When it comes to USB 3.1 connectors they are located on the back of the full height PCIe bracket and a 'normal' USB 3.1 Type-A port on the left and then the new smaller and reversible USB 3.1 Type-C connector on the right. Both are USB 3.1 SuperSpeed+ ports that are capable of 10 Gbps speeds if you have a device that is capable of those speeds to plug into them.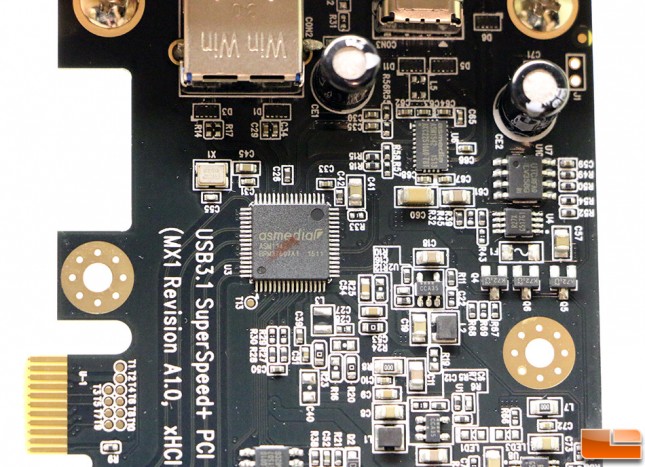 For those that are curious what controllers are being used by Atech Flash on the Blackbird MX-1 we found that they are using ASMedia. The main controller is the ASmedia ASM1142 PCIe to USB 3.1 host controller. This single chip USB 3.1 host controller supports two USB 3.1 ports and is capable of 10Gbps bandwidth speeds. There is also an ASmedia ASM1542 10Gbps signal passive switch IC on the board directly behind the USB Type-C port that ensures the USB 3.1 Type-C flip-able connector always works properly.
Let's move along to testing!