Bigfoot Networks Killer Nic Card Seen For The First Time
By
Bigfoot Networks CEO: Harlan Beverly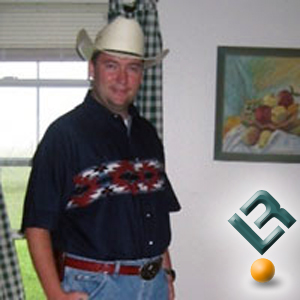 Harlan Beverly is the man behind the Killer NIC and the founder of Bigfoot Networks, Inc. Some of Bigfoot Networks' early designs were based on technology of Harlan's own design that would help eliminate the lag that video game players experience when they play games online. Bigfoot Networks has won numerous awards for its business plan, including a $100,000 top price in the University of Texas MOOT Corp. competition. Other awards include $5,000 for placing 3rd out of over 80 teams in Fortune Small Business Magazine business plan competition, and placing second in the San Diego State University Venture Challenge.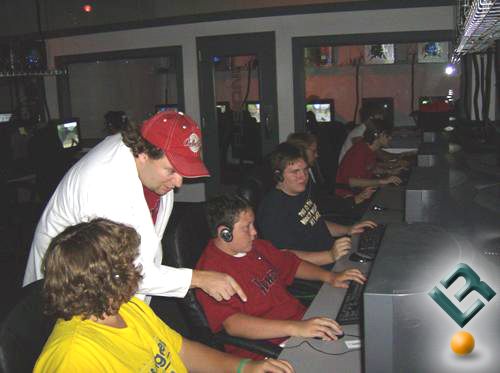 Harlan honed his business and technical skills while working at Intel, where he filed over 19 patents in the field of Network Acceleration. As an Architect at Intel, Harlan was responsible for the complete solution for corporate server networking products. After leaving Intel, Harlan joined a start-up called Britestream Networks where he helped develop the first 100% CPU off-load security solution that combines SSL processing with TCP/IP processing on the same chip. Harlan received his MBA from the University of Texas in 2004, and his B.S.E.E from Ohio Northern University in 1999. Lag is a very personal and real problem to Harlan, because he and his wife met while playing the online computer game Ultima Online. Legit Reviews found out that he actually married her virtually in UO before he married her in real life. When not working or playing with his two children you are likely to find Harlan at his ranch tending to his horses, playing online games, or tinkering with his multimedia room.
It seems that Harlan Beverly is very real, checks out, and now we even have real pictures of his cards. I mean this guy is a hard core gamer! He met and married his online wife for crying out loud! Let's hope that this lag eliminator doesn't end up like the Cisco/Valve deal back in 1999/2000 and their lag ending solution called Powerplay. Powerplay was often talked about, but silently abandoned years ago.
If you are ready to get your hands onto the Killer NIC you can Pre-Order yours today for $279.99 or you can wait for Legit Reviews to publish our review of the card later this month when we get real product in our hands and complete real world testing.
In the mean time feel free to stop in our forums and talk about the Killer NIC and voice your thoughts on it. Is it vaporware? Too good to be true? Why the big heat spreader? Which are you interested in the Killer NIC or AGEIA's PhysX PPU for that single open PCI slot?