Bigfoot Networks Killer Nic Card Seen For The First Time
By
Is The Bigfoot Networks Killer NIC Vaporware?
I'm sure you've heard about it. I'm sure that you have seen the software rendered pictures. And I'm pretty sure you've seen people saying that the Killer NIC by Bigfoot Networks is nothing more than vaporware. I hate to admit it, but just weeks before their official launch all that we have seen floating around the web is this picture. Bigfoot Networks has been around since October 2004 and hasn't produced much of anything yet, so I can understand the doubt around the product. Just recently Bigfoot Networks has released a whitepaper and some performance numbers in a sneak peak document found on their website. Bigfoot Networks is still planning to launch their retail boxed Killer NIC cards in 1 to 2 weeks, but has yet to release any images of their card other than this render. Does that throw up the red flag?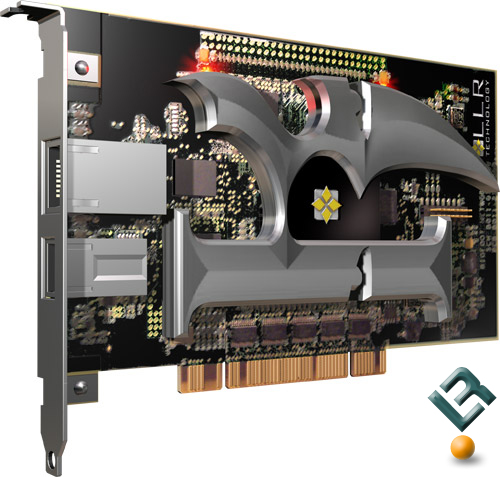 The above image looks pretty cool, but we all know that it isn't a 'real' network interface card! We contacted our friends down at Bigfoot Networks and told them they really needed to publish a real picture of the card to show that it's real. They informed Legit Reviews that the card is indeed real, but are still working on getting the intricately designed heat sinks shipped in to be installed for the retail cards. After a little begging we talked Bigfoot Networks into sending over some pictures of the card without the heat spreader installed. Behold the internets first real pictures of the Killer NIC!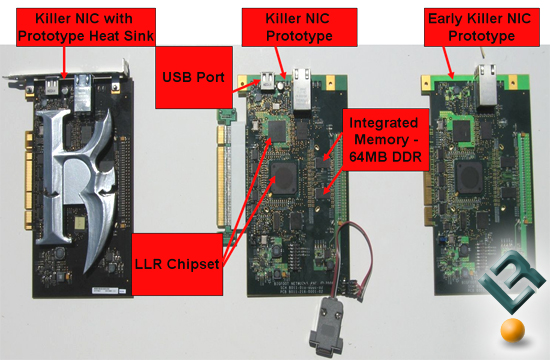 The above image shows three revisions of the Killer NIC and the one on the far left is the final layout from our understanding. The heat sink is prototype and it should be noted that this is not the final design. Since the above image was of poor quality and done in bad lighting I edited it the best I could and came up with this.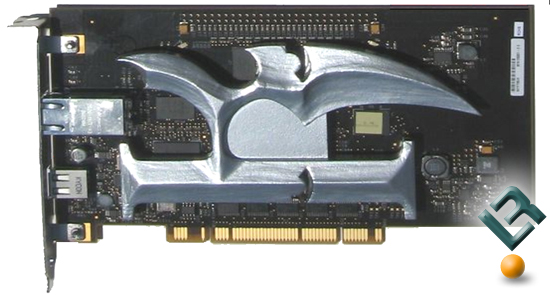 As you can see the prototype doesn't look as good as the render, but hey it's the real deal. The heat sink on the above image is not the final design and it really is massive. I'm left wondering why the 400MHz Network Processor Unit (NPU) needs a large passive heat sink like this, but I'm sure it's all marketing. Looking at the heat sink it looks rather large and thick which means it's there for looks and not so much cooling. With that said and done we don't know if the card is real or if it even works, but I would like to personally thank Bigfoot Networks for sending these images to Legit Reviews for an exclusive first look at the real Killer NIC and not the digital render.
If you'd like to take a look at the man behind the company, CEO Harlan Beverly, then head on to page two.