BenQ Joybee GP1 Mini Projector Review
By
Final Thoughts and Conclusions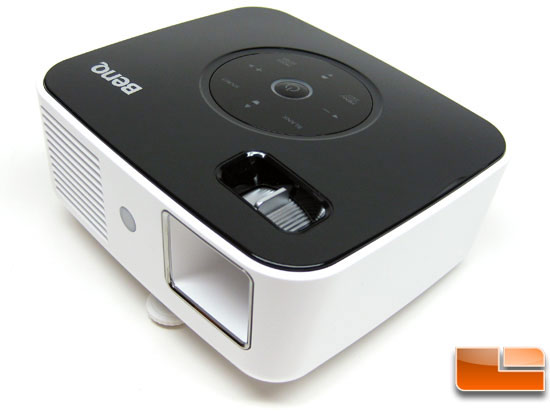 In conclusion, the BenQ Joybee GP1 mini projector is a wonderful device that more than exceeded our expectations. Being able to plug in a USB 2.0 Flash drive that contains images (JPEG, GIF, BMP, TIFF) or videos (MPEG4, MJPEG, XviD, 3ivX) and having the BenQ Joybee GP1 mini projector automatically launch a media playback menu without a laptop is awesome. With a noise level under 40dBA, the GP1 is relatively quiet and has fairly decent picture quality at the devices native 858 x 600 resolution. When it comes to image quality, the 100 ANSI lumens of brightness is adequate in dimly lit areas, but during the daytime the image is easily washed out. This makes the GP1 ideal for simple work presentations, academia or casual movie watching. The integrated 2W speaker that is incorporated into the chassis is more than good enough to crank out the audio for most situations, but you can always use other speakers if you prefer better audio. BenQ has done an impressive job getting this much quality into a palm-sized projector with a 5.4 x 4.7 x 2.1-inch footprint. Even the user interface is easy enough to use that a first time projector user should be up and running in minutes.
When it comes to pricing, the BenQ Joybee GP1 Ultraportable LED Projector can be picked up for $639.99 shipped from online retailers or direct from BenQ for $499.99 plus shipping. This is price competitive with other ultraportable LED projectors, but the BenQ beats many competitors by supporting USB devices and by being energy efficient. Our power consumption testing at the wall showed that the BenQ Joybee GP1 mini projector uses just 51W while watching a movie, which is far less than a TV that has the same screen size.
Legit Bottom Line: All in all, you get quite a bang for your buck, so to speak, with this Joybee GP1 mini projector from BenQ. With great audio and easy user interface, its great for business or family, and is completely user friendly.